Jazz is Alive and Well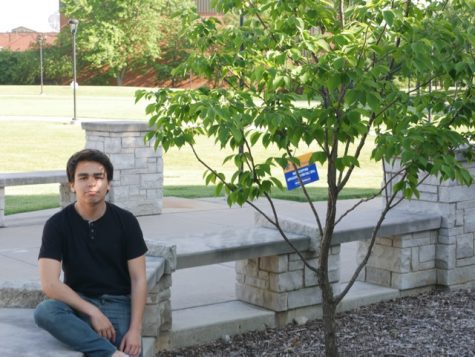 More stories from Pablo Medina
Duke Ellington and Benny Carter's energies were felt onstage with the NEIU Varsity Big Band as they played from the great Jazz songbook.
Jazz Director Mayo Tiana led the band on Nov. 5, through two sets of 16 total songs, embellished with solos from experienced members of the jazz ensemble and guest soloists. Adding spice to the trumpet section was Ian Torres and Victor Garcia, supplying the dark and rich tone of the tenor saxophone was Josh Therriault, doubling on clarinet as well. And providing the vocals to four songs was vocalist Erica Sauder.
The band rolled through romantic pieces such as "The Touch of Your Lips" by Ray Noble, and Rodgers and Hart's "The Lady Is a Tramp," featuring Sauder's hypnotic singing style. Along with the mix were pieces emphasizing spicy melodic rhythms such as "Moten Swing" by Buster and Benny Moten, as well as Jerome Richardson's "The Groove Merchant."
The fun of the performances came mostly from the solos in the trumpets and the trombones, with another mention to Jacob Jahraus' baritone saxophone performance. Astounding balance between the horns and the rhythm section brought the bright sound of the ensemble forward, garnering applause after every song.
A noteworthy piece that stood from the performance was the band's performance of "Oclupaca" from Duke Ellington's Latin American Suite. Along with being a charming mirror name for Acapulco, the piece brought the Latin zing and rhythm from the original.
Another piece from Ellington was "Harlem Air Shaft," which got its name from Ellington's ability to find inspiration everywhere.
"An air shaft is this space in an apartment building, and you hear lots of different sounds going on from it," Tiana said.
Coupled with the enthusiastic solos from Robert Alonzo and Therriault, the piece showed to be a fine take on Ellington's impression of the sounds and community of Harlem.
Sauder's singing was arranged by Tom Matta, Rodgers and Hart was gentle but proud, and fitting for the bright tone of the band.
The piano solos from Cesar Pino were charmingly nimble, mixing well with the soft beat of Will Gumbiner's double bass plucks and the drum groove of John Agno's drumming.
The 'big' in NEIU Varsity Big Band is an understatement to their performance. Their double set list and overall expression was cool and smooth and proved that Chicago is still the hotspot destination for good old fashioned jazz and blues.
Leave a Comment
About the Contributor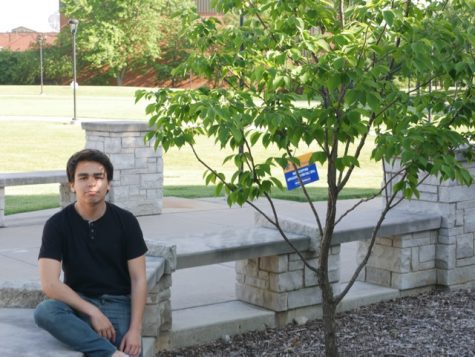 Pablo Medina, Editor