Illinois Public University Presidents go to Springfield
Meetings with Rauner and Legislative Leaders; A follow-up with President Hahs
President Sharon Hahs and eight other state university presidents traveled to Springfield, Illinois to discuss the effects of the budget impasse upon state-sponsored higher education with the legislative leadership and Gov. Bruce Rauner.
The university presidents met with Senate Democratic President John Cullerton, Senate Republican Leader Christine Rodogno, House Republican Leader Jim Durkin and House Majority Leader Barbara Flynn Currie — in place of Democratic House Speaker Mike Madigan — on Tuesday, Oct. 20.
They met with Gov. Rauner on the following Thursday.
Illinois State University President Larry Dietz opened the meeting with the legislative leaders, calling the lack of appropriations "untenable."
"One of the points that we all decided we wanted each of these four people to understand is how accreditation works," Hahs said. "And that the universities are all accredited by the Higher Learning Commission and to not have an appropriation is to use other funds — we often call them reserves — with no sense of when those funds will be replaced."
The loss of a stable pool of reserve funds, she said, would endanger a university's ability to remain accredited.
Gov. Rauner invited the presidents to meet in small groups. Hahs was grouped with Northern Illinois President Doug Baker and four community college presidents. Each meeting lasted 45 minutes.
When asked how her meeting with Rauner went, she said, "I would say the meeting was certainly a pleasant conversation. There was one other person in the room besides the governor — a woman named Linda Lingle and she is what has been defined as the governor's chief operating officer."
Hahs said that at the beginning of the meeting with the governor, she and her counterparts listened as he explained what it was he cared about and what the agenda was from his point of view.
"He began with the concern that businesses are leaving Illinois," Hahs said. "He said, 'I support public higher education. I particularly support the community colleges.'"
Rauner touched on how every student does not need a four-year degree. People with vocational certifications can find jobs due to a lack of trained individuals needed to fill them.
"One of the concerns for public universities is that we're losing students to other states," she said. "We want to make sure our students stay here, graduate and that the job market is good for them.
"In their conversation with the legislative leaders, University of Illinois President Timothy L. Killeen spoke of a notion he called "the value proposition," as a reminder of the economic worth of public higher education.
"This is investing in Illinois' future," Hahs said. "The way we're going to grow economically is to have more educated people — we are an economic engine."
So what does the future look like in terms of receiving funds from the state of Illinois? Did the governor give an estimated date or time of arrival?
"No," Hahs said. "That would be glorious."
Leave a Comment
About the Contributors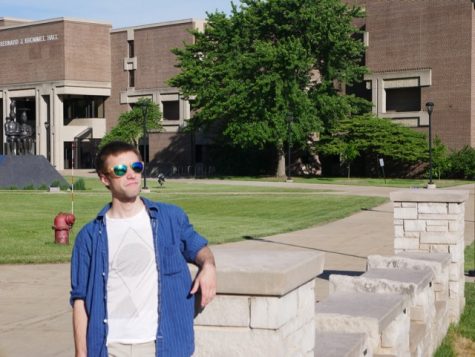 Steven Villa, News Editor