Loud and Proud At NEIU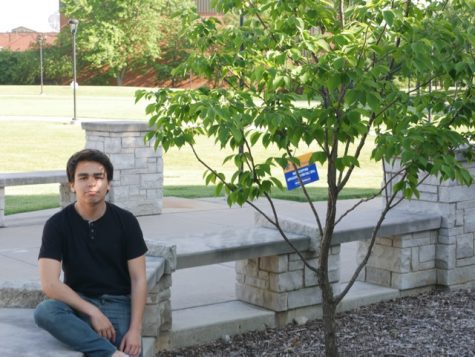 More stories from Pablo Medina
Stories of hardships, injustice and unity were told during the Pride Alliance's week of events in October, as students attended panel discussions, film showings and even a walk-and-talk through Boystown.
For all of October, the Pride Alliance of NEIU, headed by Ashabi Owagboriaye, brought together speakers from the university to address social issues prevalent in the  community Stephen Loveless, Director of the LGBTQA Resource Center; Dr. Milka Ramirez, NEIU Professor of Social Work; and Joanna Snawder, Director of the Women's Resource Center.
One of the first events presented during the week was Ramirez's panel discussion on Oct. 13; she explained her transition to coming out during a crucial time in her adolescence.
"Before my grandmother passed away, my father brought me to her right before she passed, and she saw me and put her hand on my head." Ramirez recounted. "She said, 'Ay que dios lo vendiga, se ve como su papa,' which in Spanish meant 'Oh, may God bless her, she looks just like her father.'"
Ramirez, a Puerto Rican-born self-identified queer individual, came to regard the message as a suggestion to her inner feelings of sexuality.
"I wore men's clothes, I didn't like dresses, I cut my hair pretty short," Ramirez stated. "One time, when my mother wanted to keep my hair long, I cut it myself to about a half inch, and my mom was like…," she said while recreating the expression of surprise from her mother's face.
Ramirez continued on about her experience in school, as well as announcing her sexuality to the people close to her.
"At first, I felt I didn't want to go to college after high school. My teacher, who I came out to, asked me if I was going to college. I said, 'No, I don't feel it would work for me.'" Ramirez said. "And then she said, 'You know there's an all-woman college I know that you could go to,' and I'm like 'Okay well, I guess I'll go to that college now!'"
While Ramirez spoke of her experience in coming out and working to help others in the social field, another event presented the documentary of four black lesbian women and their struggle in the New Jersey justice system.
The presentation of the film "Out in the Night" by Blair Doroshwalther discussed the discrimination and imprisonment of the women after they defended against a homophobic attack from a man in New York City.
Snawder and Loveless spoke after the presentation, discussing with the audience about the impact of homophobia, glamorization and bias of media violence, and the irrational judgment from the courts and the police.
After the presentation of the film, a different event was held to acknowledge some members of the Pride Alliance group in NEIU. In the group was Giovanni Monterroso, a newly announced member of Pride Alliance; Owagboriaye, representing the asexual community of the Pride Alliance; Lexi Chu, a representative of the transgender community; and David Velazquez, a representative to the gay community.
Velazquez shared his story of his family life, the most prevalent part being his father's attempts to convert him and his hardships with being forced out by his father. Owagboriaye spoke of her interest in researching her sexuality, narrowing her still-fluid sexuality to asexual, as well as the story behind reflecting the representation of all sexual groups in the name Pride Alliance, formerly named the LGBTQ Alliance.
Chu brought up the story of undergoing the conversion of male to female, starting with her story of consuming questionable estrogen pills and accidentally getting hormone poisoning, and concluding with her success in switching to the university health insurance to continue her conversion.
Monterrosso stated his recent coming out, having come to terms with his sexuality in August, and spoke of his culture's perception of gay people, stating his upbringing as a masculine individual with less attention to feelings, along with constant joking of one's sexuality.
The bravery of the panel sharing their stories moved the audience to tears, but that doesn't mean there weren't a few laughs. When one of the rainbow flags fell, Loveless picked it up. Not wanting it to go to waste, he wore it like a superhero cape for the rest of the panel.
Leave a Comment
About the Contributor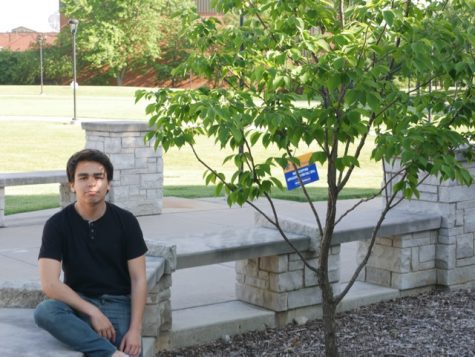 Pablo Medina, Editor