Funding Calls for Five or More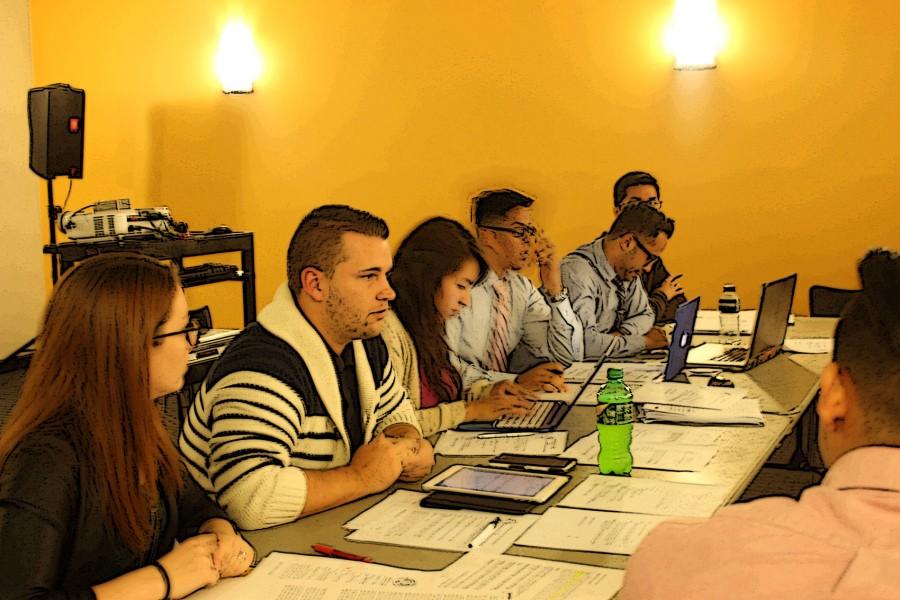 Legislative discord was sparked with the passing of Senate Bill 17, which alters the rules for student organizations when requesting funds from the Council of Clubs (COC).
All chartered organizations currently require a minimum of two active members to receive funding from the Council of Clubs. The bill states that after Jan. 1, 2016, all "chartered clubs and organizations (are to) maintain a minimum of five active members to be eligible to request and receive funds from the Council of Clubs."
The stated purpose of the bill is to increase the stability of student organizations, to ensure their longevity, and to encourage organizations to pursue recruitment vigorously throughout the student body.
It does allow for organizations with less than five active members to partner with larger organizations to request funding for events. The definition of an active member is commissioned by the constitutions and bylaws of individual organizations. Max Caviness, Treasurer for the Student Government Association (SGA) and the author of Senate Bill 17, issued a friendly amendment during the meeting to ensure that the bill would not affect annually funded clubs until the next time funding is requested.
Representatives from Greek Chapters and other student organizations gathered at the SGA meeting on Aug. 25 to show their dissatisfaction with the legislation. Representative Emily Hosman of the Illinois Board of Higher Education Student Advisory Committee (IBHE-SAC) voiced her dissatisfaction with the bill during the meeting.
"The bill states the stability of student organizations has been inconsistent because of the low membership requirement. However, it fails to provide a single piece of factual evidence or data to back up this claim, likely because there is none," she said. "The number of members in a student club might be considered a contributing factor to the overall success of an organization, however, it does not define it."
A motion to amend the bill to exclude Greek Lettered Organizations, groups that traditionally have specific standards for membership, was raised at the meeting but failed to enter legislation.
Senator Arnold Garcia read a letter from United Greek Council expressing concern that the bill would negatively affect recruitment for smaller Greek organizations, the claim being that it would limit their ability to create events that would attract interest from new students.
The United Greek Council stated in their letter that "low membership has not kept (Greek) organizations from holding numerous events throughout the semester."
"Our job as senators is to respond to what students say and advocate for them," said Hosman. "I've spoken to students who participate (not only) in Greek Letter Organizations, but also in Academic organizations, campus-wide organizations, and faith-based organizations on campus and upon receiving unanimously negative feedback from this diverse pool of student organizations. I'm urging all senators to vote in opposition to this bill."
She disagreed with the idea that it would encourage organizations to increase recruitment.
"What I do feel it will do is create an attitude of distrust between the student organizations and the council of clubs," she said.
Caviness said that the stability of student organizations is very closely tied to the number of members within organizations. "Last semester we had nearly 90 clubs and organizations on campus and after (re-registration) we're barely at 70," he said. "20 clubs and organizations just disappeared. If there's no structure, what's to say I just don't walk up to you and say, 'I want to start a club, it'll look great on a law school application. I'm president, you're vice president, we don't have to do anything with this club…nobody's going to know that but it looks great on our transcript."
"At city colleges, and even Oakton Community College, you can't have a student organization if you have less than ten members in it," he said. "So I feel like five was a happy medium. It gave enough structure yet still allowed for the developing Northeastern (sic), which, right now, is in a transition. We have to plan for the future, especially with getting residence halls on campus."
Giovanni Baez, an undergraduate student majoring in Justice Studies, and a member of the Greek Lettered Organization Omega Delta Phi, voiced his concerns regarding the bill.
"It will influence the organizations to get more members," he said. "But I don't see how that is the concern of the COC or the SGA. I think it depends on the organization…whether or not they need more members."
Baez questioned the timing of the bill, mentioning that the COC's budget is $96,000, a total of $12,000 more than last year's budget. "I feel like there is no reason to cut the funds of organizations," he said. "Because they (host) the activities on campus for the students, and the students pay the activity fee for these types of events to happen."
SGA President Nicholas Martinez said that as president, he was neither for nor in opposition of the bill; he believed that Bill 17 was a step in the right direction for students in light of the changes coming to NEIU.
"When I look at this bill it looks like a very fair bill for NEIU…there are a couple discrepancies with Greeks but you cannot just focus (on a single) constituency," he said. "The whole purpose of this is to get orgs working together, a lot of orgs don't even know about other orgs. A lot of clubs don't even know about other clubs. If we can get them to work together, we believe that they will work better."
Leave a Comment
About the Contributors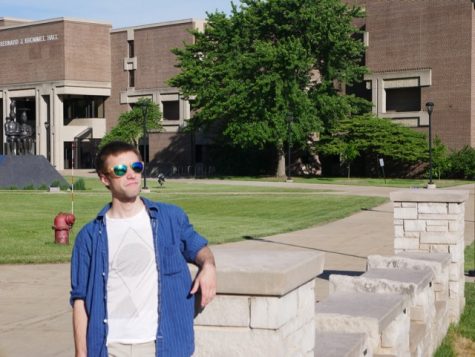 Steven Villa, News Editor