From Woeful to Wack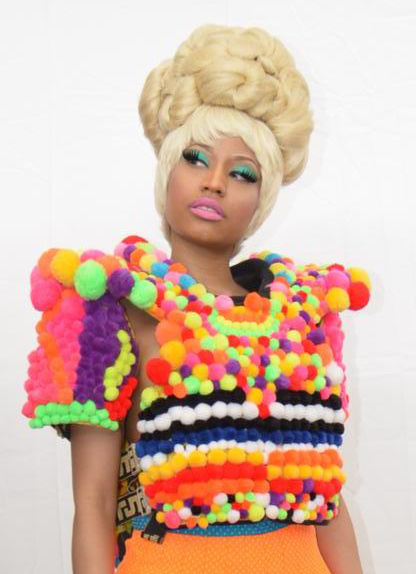 Nicki Minaj has made her mark on the rap industry, changing the game forever. Since blowing up in 2009, she has consistently produced crazy raps and shown her pop side. Nicki has shown us she can be featured on dozens of tracks and remain a ruthless rapper. Nicki has showed the world she can acquire a rap from just a few words and a sick beat. Nicki has shown us her alter egos: Nicki Lewinsky, Nicki the Boss, Nicki the Ninja, Female Weezy, Roman Zolanski, Martha Zolanski and Harajuku Barbie. But what is the one thing we haven't seen? Onika Maraj, the girl who was born in Trinidad and moved to Jamaica, Queens.
Nicki shows off her softer side on her new album, "The Pinkprint." She doesn't let her alter egos run amok. Instead she reveals much about her personal life. However, to the listener's dismay, the album has no direction: the tracks range from rump shaking to head shaking in both a good and bad way. The "Pinkprint" is a chaotic mish-mash of tracks: the inevitable stripped down album—but not really.
"All Things Go" is a standout introductory track, with a good beat and even better rapping. She trades in her often pompous style for genuine honesty about personal details in her life she has never publicly shared. In one of the verses she raps, "my child with Aaron, would've have been sixteen, any minute," which implies that she had an abortion. "The Crying Game" featuring Jessie Wares has a wickedly slick piano/drum/guitar lead beat paired with haunting vocals.
The album takes a dive into absurdity with the next few tracks. "Get on Your Knees" (featuring Ariana Grande) is a song that doesn't even attempt to be modest, blatantly stating its message. The nonsensical placement starts around this next track. In "Feeling Myself," Queen B (Beyonce) and Nicki are on an ego trip—proclaiming they don't need a man and will please themselves. "Only" (featuring Drake, Lil Wayne & Chris Brown) has only one flaw: Chris Brown. Otherwise, the distinct sound of a xylophone overlaid with a rap beat is too pompous for its own good—neither is it serious.
"Buy A Heart" and "Trini Dem Girls" are good filler songs. They don't do much, other than provide some mediocre down time. "Trini Dem Girls" has a stunning beat; it unnecessarily features Lunch Money (look beyond the name – I am sure he is a good artist). "Anaconda" takes a dive back into wack rapping and cleverly samples "Baby Got Back" by Sir Mix-a-Lot. I give this song two jiggly butts up in the air for being the next bootylicious anthem. The next trios of tracks spew enough introspective sadness to fill the two tubs of ice cream listeners inhale after hearing the songs back-to-back. In fact, removing all tracks besides "Buy a Heart," this trio, coupled with the first three tracks, would veer this album back into a truly stripped down heartbreak album.
"Pills N Potions" is a good mix of rapping and singing. It is frank and catchy—radio ready and relatable; and so is "Bed of Lies" featuring Skylar Grey. It is wrought with sadness and the rap (which in general can be brash at times) never detracts from this message. The trio is completed with "Grand Piano," a subdued, melancholy violin- and piano-led ballad that features Nicki's singing chops for more than a few bars. This sophisticated set of tracks introduces Onika to the world—and Nicki lets her alter egos go hands on with the other tracks.
But only a few tracks later, she delves back into ratchet rap spouting out typical Nicki lines in "Shanghai." This boastful rap begins to introduce the end of the album and the return to one of her alter egos—my guess, Nicki the Boss. In the final track "Win Again," she reclaims her title as a bad [expletive] in a song that teeters between rap-singing and pure rapping.
Most of Nicki's die-hard fans and those looking for Nicki to evolve musically will be impressed. If you are looking for tracks featuring Nicki stroking her ego or being humble, pick up The "Pinkprint". Even if the tracks are not superb, Nicki never loses her swagger swinging through the musical jungle of rap, hip-hop and pop. She contrasts this album with simple ballads, easily understandable raps and then rattles off a few verses that make "The Pinkprint" a good album, though still nothing compared to her boastful and unregretful freshman and sophomore studio albums: "Pink Friday", "Pink Friday: Roman Reloaded" and the re-issue, "Pink Friday: Roman Reloaded Re-Up."
Leave a Comment