The Drafty City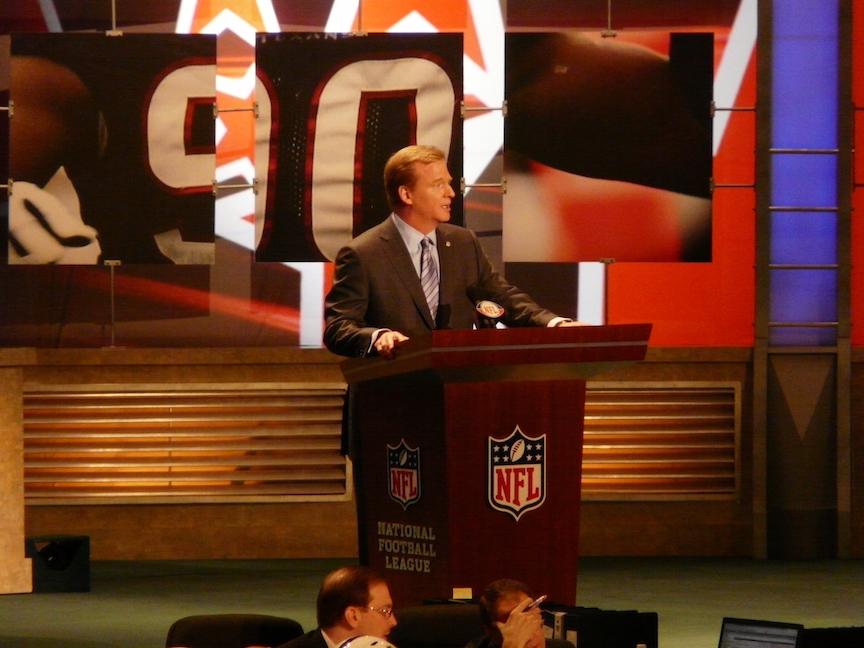 The NFL recently announced that Chicago would be the site for the 2015 NFL draft. This is the first time that the draft will be outside of New York since 1964, when it was last held in Chicago.
Los Angeles and Chicago were announced as the two finalists to host the draft after over a dozen cities tried to persuade Roger Goodell, the commissioner of the NFL, to get the highly covered spectacle in their city. In the end, Chicago came away with the event.
Goodell said in his announcement, "We are excited to have fans from throughout the midwest experience the NFL draft." I think that Chicago won the bid simply because we have a football team and Los Angeles does not. L.A. is definitely a major market city but they have no current ties to football. Goodell did not announce a reason why Chicago beat out Los Angeles but that had to be a big factor in the decision.
All of this would not be happening if Radio City Music Hall in New York was not already booked throughout April and May. Radio City Music Hall has held the draft for the previous nine years. The big draw to Radio City Music Hall was the large amount of seating that it has. While the auditorium of Roosevelt University (Chicago's hosting location) holds a lot of people, it does not compare to the size of Radio City Music Hall.
Something new that the league is trying for next year's draft is the fan festival. This was another key part to landing the NFL draft because the NFL wants to make the draft a bigger event. Not much detail has been released on the festival but we do know that it is free and will be located at Grant Park.
Landing the draft is a big thing for us sports fans. This news has created quite the amount of buzz around the city. People are going to be lined up and down the streets to get into what could be a once in a lifetime experience.