NEIU May Get its first Doctoral Program
Is There a Doctor in the House?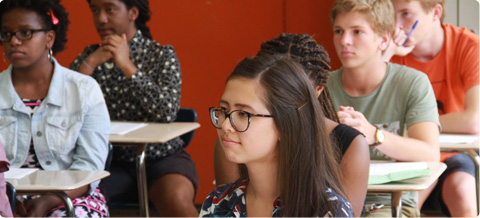 While still in a developmental stage, there are early plans to start a doctoral curriculum at NEIU. The College of Education has sent plans to the Board of Trustees for approval that would allow NEIU students to earn a Ph.D. in Special Education. There are many steps to becoming a doctorate granting institute and if approved, it would be the first Ph.D. program on campus.
Dean of the College of Education, Dr. Maureen Gillette and her colleagues has been talking about creating this program for a decade when she took over as Dean. "There were some faculty committees that looked at the possibility a couple of years ago," she says. For the last few years, Gillette and the college faculty have worked so hard and spent so much of their free time in taking the steps to make this idea a reality.
A year and a half ago, the college brought in Dr. Lyndal Bullock, a well-respected figure in the special education field from the University of North Texas, a school with a strong doctoral program, as a consultant. Bullock assessed NEIU's facilitates, pointing out what was satisfactory, what needed improvement and from there a feasibility study was conducted. The study looked at whether there was a need for the program, how much it would cost, what a curriculum would look like and possible tuition rates. Gillette then presented to the Trustees to review for approval.
But, "before anything were to happen," Gillette says "it would have to be approved by the Illinois Board of Higher Education." The IBHE would have to assess NEIU's facilities; it would require a change of mission and approval of many more minor details.
One of the questions that were raised when presenting to IBHE is what impact it may have on other schools. The only other university in Chicago that has a doctorate program in special education is UIC; however, there are not many graduates of the program, and NEIU would only have about 8-10 candidates in the program.
"This is a good college to start with a doctoral program," Gillette says, "There is a severe shortage of special education doctorates…the job market can take having that many graduates. There is a shortage of special educators."
The news has generated a huge buzz from current students, alumni and even part-time faculty members have expressed a massive interest in the program, asking about the college, about dates, and tuition. Gillette has to remind everyone that the program has not been approved and if it were, it would still be a few years away from coming to life.
There are many channels that the university has to go through before it can instate the program. But if all goes according to plan, it may not be too long before NEIU may produce its doctors.