Funny Talker Walker
NEIU sophomore and stand up comic Anthony Walker shares his story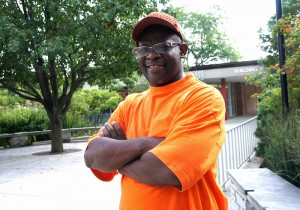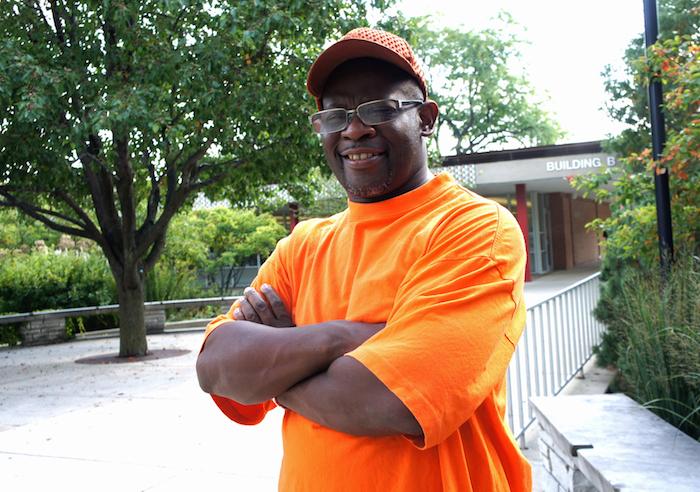 Chicago is a world class city known for nurturing comedy legends. With institutions like Second City and The iO Theater and the likes of Bernie Mac, Stephen Colbert and Redd Foxx, this is a city that is known for producing some of the funniest people in the world. It should come as no surprise then that one of NEIU's very own has his foot in the comedy world.
Sophomore communication major Anthony Walker has been a stand-up comic for the past eight years. Walker credits his studies for helping to shape his work.
"Comedy is just another form of speaking or communicating," said Walker.
"It's communicating different ideas and thoughts about laughter. But you're still a communicator. And the more you can learn about how to effectively communicate what you do, the better you are at what you do."
Walker's experience as a stand-up isn't his first foray in the performing arts. "If it was in entertainment, I've probably done it," he said.
At 5-years-old he started out at a street dancer. As a teen, Walker's talent earned him a scholarship with the esteemed Joel Hall Dancers. Eventually he branched out into singing and producing music.
At 40 years old, Walker decided to make his transition into comedy after dealing with some failures in life.
"I think it was like, one of those crossroads. Coming to a place where it was like, ok what do you do now? People had y'know always told me to try comedy, but I never looked at comedy as a means of earning a living. It just never interested me."
Walker went on to recount the night that he made his debut as a comic. "I went to open mic one night. First time I ever got on stage and this guy he says 'hey, how long have you been doing this?' I said 'this is my first time' and he was like 'hey you need to come back' and I been doing it ever since."
Walker's bet has paid off. He became a headliner at famed comedy club Jokes and Notes just last year.
He says the best advice he has ever received is "never not ask for help."
When it comes to inspiration, Walker finds it in a number of places such as school, relationships and especially people. "I get mine from behavior, just watching people and their behaviors, and how they perceive something and how they express what they perceive. All that's funny to me," he said.
"My comedy is based on the irony and the vulnerabilities and insecurities that men have. And these insecurities and vulnerabilities, if you're not aware of them, they lead to a lot of mistakes in life," said Walker.
Walker's favorite comedians include W.C Fields, Redd Foxx, Carol Burnett and Eddie Murphy. However "Richard Pryor is my number one comedian."
His next goal is to perform at the Chicago Theatre. Despite Walker's recent success as a headliner, he maintains that "It's not about being famous."
"My ideology, my goal is to carry out those gifts that have been given to me."
For more information on Walker's performances, comedy fans can visit http://anthonytwalker.yolasite.com/.