Immigration Reform, When?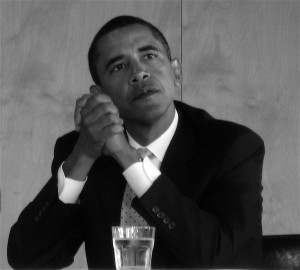 President Obama has been promising an immigration reform since his campaign in 2008. The Hispanic vote for Obama was 67 percent against John McCain in 2008, and in 2012 it rose to 71 to 27 percent against Mitt Romney. Hispanic voters have been hopeful for an immigration reform since then.
As Obama keeps pushing the date back further and further, there are thousands of people who are waiting anxiously on the decision that could impact the life of millions. The decision everyone is waiting on is the possibility of granting amnesty to six million undocumented immigrants who are already living in the U.S.
First it was the summer, then the midterm elections, and now White House officials said it would not happen until Dec.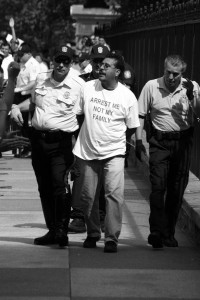 Today, the majority of protests against deportation are being held are in Los Angeles, Texas and in Washington, D.C. What follows deportation is the separation of families, with nearly 205,000 parents of U.S. citizens being deported through the dates of July 1st, 2010 and Sep.31, 2012 as reported from data recovered from Immigration and Customs Enforcement.
Before being deported, families are now moved into detention centers, the majority from Central America. DREAMers, students who are being deported for being undocumented immigrants, also trigger protests; although in 2012, right before the election, Obama gave an executive order to allow DREAMers to temporarily remain in the country to find jobs without being deported.
The number of deportations has risen to over 2 million. According to the Pew Research Center, there are 11 million illegal immigrants in the U.S. with 60 percent of people who have been in the U.S. for more than a decade; while in 2000, it was only 35 percent of people who were living in the U.S. for more than 10 years.
Jacqueline Herrera, a senior and intern at Illinois Coalition of Immigrants and Refugees said, "I have been able to work side by side with community leaders and members, therefore I can conclude that the immigrant community has seen the most impact through the younger generations that are pursuing an educational future but are at halt because of their economical limitations."
One of the biggest immigration supports is Illinois' very own senator, Luis Gutierrez. "We should stand up for them [immigrants]," he said, "Let's not use them politically and exploit them one day politically and another day shun them. Let's not turn our backs."
According to POLITICO magazine, four house Democrats have distributed a letter aimed at President Obama, urging him to privately meet with undocumented immigrants who are on the verge of being deported. The letter also points out how 50,000 people could be deported between now and the Nov. midterm elections.
The last time there was an immigration law passed was in 1986 through President Ronald Regan. The law granted amnesty to nearly 3 million illegal immigrants. It gave privilege to only those who had been living in the U.S. before 1982 and had to pay a fee of $185; a process that only took a few months.
With a green card, they were legally allowed to apply for jobs, open up bank accounts, and start building credit and even buy their own property. Regan had a strong belief stating, "I believe in the idea of amnesty for those who have put down roots and lived here, even though sometime back they may have entered illegally."