Review: 'Take One and Pass it Back'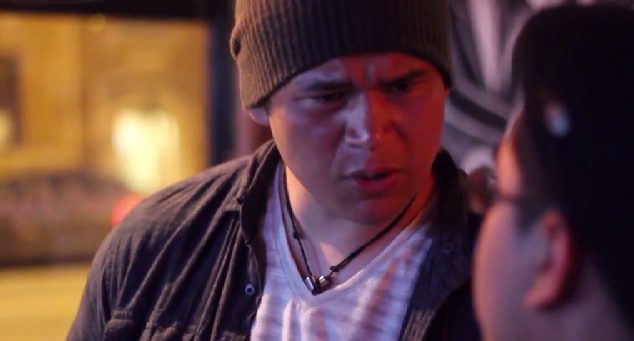 Last September, David Montalvo and Victor Collaso were eating tacos at Sergio's restaurant when inspiration struck. The idea was to create a sitcom web series. Montalvo believes that it was the flavor and the spiciness of the tacos that really gave life to the idea.
"Take One and Pass it Back" is a sitcom web series that airs Friday nights on YouTube. The series is about four college students, each with unique personalities, who come from different backgrounds. It revolves around the various conflicts they endure, both in and out of school. The show's characters were inspired by Montalvo and Collaso's friends in real life.
The duo wrote the script weekly. Collaso became director, they started casting students and soon enough, the roles were figured out. The cast consists of NEIU students Jesus Alcantara, George Lanzourakis, Josie Esparza, Jeffrey Wade and Ron Wilson (all CMT Majors). The show also features an original soundtrack by the band ODE, providing a wide variety of musical styles.
Filming started in February and ended in July. They filmed in a variety of places on campus. The most common areas were Lech Walesa Hall, the fourth floor of the library and the Student Lounge. Montalvo was also grateful for the opportunity to film free of charge in restaurants, such as Sergio's, Hunan Wok and Café Laguardia.
Montalvo was not only a part of the writing, but also one of the actors. His favorite part of the process was improvising with the other actors. He said: "I feel that brings out creativity, imagination, and it sounds better. It's more real than a robot just going script by script."
The episodes air every Friday on YouTube. They are accessible by typing "Take One and Pass it Back" in the YouTube search box. Each episode lasts for about seven to nine minutes. "We don't want to make it too long. We know that people have things to do," said Montalvo.
A trailer was aired on YouTube last Tuesday. Montalvo was thrilled to see that the trailer had over 300 views in the first hour after it was uploaded. "I was so happy, I couldn't even eat when I got home; I was just so happy," he said. "I felt like I had won a dance competition; I don't even dance at all."
Montalvo is especially excited that there are NEIU professors who appear in the show as well. He's so humbled by this experience saying, "They took time out of their day to help us out with this show. They could have been grading homework, but they decided to help us out."
It's the diversity aspect of the show that Montalvo feels will really speak to the audience. He thinks that the audience will be able to identify with different characters in one way or another. The fact that it's related to the college experience helps even more.
Collaso and Montalvo started the first film club on campus. Collaso is the president with Montalvo as the vice president. If you are interested in the film club, email Collaso at [email protected]