The Best Food in Town
Nothing can brighten up a long day of studying like a quick getaway filled with good food. However, when it comes to Northeastern, many don't realize that there are options outside of the cafeteria. To correct this assumption, I've assembled a list of five dependable destinations within walking distance of our campus that will get you through the semester "hangry-outburst" free.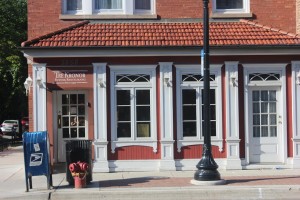 Tre Kronor: 3258 W. Foster Avenue (12 minute walk)
This charming restaurant across the street from North Park University serves Swedish fare, which I must admit I had never tried. On a recommendation from Northeastern student Aaron Leiva, I gave this place a try and was seriously impressed. The indoor area of the establishment has an inviting ambiance that extends to polite and helpful staff. In addition, the private patio in the back is perfect for grabbing a quiet outdoor lunch or dinner. Adventurous eaters can try traditional dishes such as Swedish pancakes with lingon (tart-tasting berries), smoked salmon omelets, meatballs or pickled herring. For those with tamer palates, the Kronor offers cheeseburgers and a variety of salads. The meals are on the pricier side, but the fresh products and top-notch atmosphere are worth the extra dollars.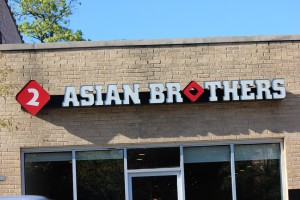 2 Asian Brothers: 3222 W. Foster Avenue (14 minute walk)
A short walk down the street from The Kronor is this wonderfully simple spot that specializes in Thai Bahn Mi sandwiches. These are a great deal for the price, and are made with very fresh ingredients. In addition to their sandwiches, 2 Asian Brothers offers fried rice, spring rolls and bubble tea, which I recommend as a refreshing break from the endless cups of coffee most Northeastern students rely on. The food at this clean, casual joint is very light and fresh, yet also filling. They also offer a discount for students. The place has a quiet, laid back quality, ideal for getting some work done outside the hustle and bustle of campus.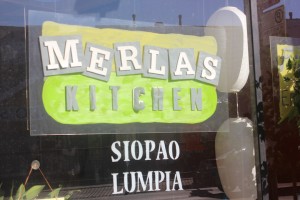 Merla's Kitchen: 5207 N. Kimball Avenue (9 minute walk)
To find more restaurants in the area, I asked Dr. Emily Garcia of NEIU's English department if she had any recommendations. She mentioned Merla's Kitchen, an unassuming little restaurant just minutes from campus where you can enjoy the flavors of Filipino cuisine. Upon walking in, you will be welcomed into a cozy dining area and the mouth-watering smell of pancit noodles (made with soy and citrus), empanadas and siopao (dough with chicken or pork filling). Merla herself can be seen cooking and greeting customers, contributing to the comforting, home-cooked feel of the place. The prices are also fairly reasonable, making Merla's a definite go-to for anyone looking for a good, quick meal in between classes.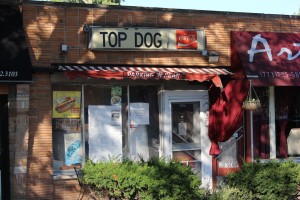 Top Dog: 6005 N. Sauganash Avenue (30 minute walk, or 6 minute drive)
Top Dog is a friendly place that offers more traditional American foods than the other restaurants on our list. Here you can satiate your craving for Chicago style hot dogs, cheese fries, Italian beef and a variety of other classic diner treats, as well as some Mexican selections. Though it is a bit more difficult to get to in comparison to the other picks, Top Dog stands out for its wide variety of Chicago staples, Kosher offerings and reasonable prices.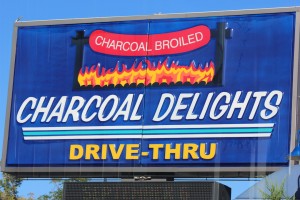 Charcoal Delights 3139 W. Foster Avenue (16 minute walk)
This popular restaurant offers many of the same types of American favorites that Top Dog does but with a few differences. They have a larger variety of desserts for those with a sweet tooth, as well as a party menu (in case you wanted to bring some food to your next class). Charcoal Delights also has the benefit of being closer to NEIU, so it is a nice alternative on those days when inclement weather makes longer walks out of the question.