Rookie of the Year
Though fan favorite and team captain Paul Konerko will be retiring at the end of this season, the Chicago White Sox have something to look forward to with their rookie phenomena and Konerko's replacement at first base, Jose Abreu. The 27-year-old rookie from Cuba has done a remarkable job this year and even though the White Sox are not close to competing for the division, fans were glad the Sox had something positive to show out of this dismal year.
During the offseason the Chicago White Sox commented they were going to "retool" and the first big move in doing so was signing Abreu. Even though South Siders already have some quality core players, that power hitter in the three spot was missing. GM Rick Hahn and the White Sox pushed hard to offer their highest rookie deal in club history, a contract that was eventually signed by Abreu, six years, $68 million.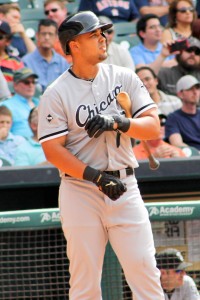 Before coming to the White Sox, Abreu's four professional seasons in Cuba were astounding. With a batting average of .392, 133 home runs, 337 RBI, and 278 walks, Abreu quickly became one of the most sought after international hitters.
Since coming to Chicago, Abreu has won American League Player of the Month for April and July and also won rookie of the month for April, June, and July. His stats as of Sept. 5 have been a batting average of .322 which is fifth in the MLB, 33 home runs which is fourth in the league, 99 RBI making him second in the league, he leads the league in slugging percentage, and his on base percentage is .383 which is ninth in the league. This season alone has proven that Abreu is worth every cent and may be worth even more as time goes by.
Abreu is about playing for the team and not the individual. In an interview with ESPN Chicago after a loss against Detroit Tigers he said, "It is difficult. To me there is not an individual agenda in this game. It's a team game. When you don't get the results you want as a team, there's something missing there. I have to be thankful too, a lot of my success has been because of the team. So I'm thankful for that as well." That shows a lot of heart and as a Sox fan he is someone to look up to and come out to root for.
Abreu is the future of the franchise and as much as the beloved Konerko will be missed, the Sox have shown they are ready to move forward. Center fielder Adam Eaton and shortstop Alexei Ramirez are a great one, two, three, punch with Abreu, but most of the batting order needs vast improvement. Chris Sale is one of the top pitchers in the league and Jose Quintana is a great second starter for the White Sox but the pitching staff needs its own mending. This year may not be the year but the Sox are not far from being a contender.
The White Sox will host "Paul Konerko Day" on Sept. 27 to honor his retirement. Sox fans, this is something you don't want to miss. Konerko is one of the best players in franchise history and has compiled a very impressive resume: 439 home runs, 1412 RBI, six all-star selections, the 2004 American League Comeback Player of the Year, 2005 ALCS MVP and almost a decade as team captain. Abreu has big shoes to fill, but if the 2014 season is any indication, he's fully capable of doing so.