Team USA in Chicago
Hundreds of fans stampeded into Chicago's United Center ready to watch Team USA play against Brazil on Saturday, August 16. Many people were geared up from head to toe in their best USA apparel, but the most popular clothing item that was seen left and right had "Bulls" on the front and "Rose" on the back.
It was time for fans to dust off the Rose jerseys and speculate his return once again. Rose addressed the crowd after the United States national anthem and he was greeted with a standing ovation and chants of  "M-V-P! M-V-P!" that roared throughout the stadium.
 "That was huge man", Rose said in his post-game press conference.  "I'm surprised I didn't get nervous up there," he continued.
Every time he had possession of the ball, the crowd couldn't resist and joyfully shouted in excitement and hope that he would make another basket.   Although he only scored 7 pts in 24 minutes of play, fans got a taste of the Rose that everyone knew; the driven player with an ungodly speed that makes you question, "How did he do that?"
Before halftime, he was taken back to the locker room after getting hit in the face with an elbow; this left fans anxiously awaiting his return.
Luckily, he came back with 4.6 seconds left on the scoreboard with a bandage above his left eye and ended the half on a buzzer beater, which made the Madhouse on Madison erupt with noise.
In the third quarter, it was as though Rose had a sudden adrenaline rush. He performed a lightning quick crossover while defended by Brazil's Raul Leto, and then acrobatically scored one of his signature layups over Anderson Varejao.
Rose was not the only impressive player on the court, Chicago native and New Orleans Pelicans big man Anthony Davis played a remarkable game scoring 20 point and Houston Rocket James Harden put up 18 points.
Brazil played a great game against USA, with members on their team like San Antonio Spur Tiago Splitter, Washington Wizard Nene, and Cleveland Cavalier Anderson Varejao. However, they had USA on their heels, stealing possessions near the end of the game, but Team USA still overcame the late onslaught.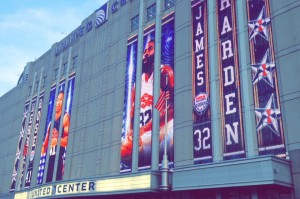 Despite the absence of Sacramento Kings big man Demarcus Cousins (knee injury), Team USA ended victorious over Brazil, 95-78.
 On August 1, Indiana Pacers Paul George suffered a gruesome injury ending the USA basketball scrimmage game.  Oklahoma City's MVP, Kevin Durant, withdrew shortly after George's injury, due to "physical and mental fatigue." In his post-game press conference, Team USA coach Krzyzewski said, "I'm pleased with our team, we've had a lot of interruptions. The one thing that hasn't been interrupted has been effort. Our guys have played hard in every practice. They're a really good group."
Team USA is loaded with back-court talent with players like Rose, Kyrie Irving, Stephen Curry, and Harden just to name a few. They may have surpassed Brazil, but will eventually come across Spain and play against Marc and Pau Gasol (now a Chicago Bull) and Ricky Rubio.
Team USA will play their last exhibition game Tuesday, Aug. 26 against Slovenia, leaving the coaches to conclude who will be their final squad of 12 when the World Cup of Basketball begins.
They will tip-off their first game against Finland on Saturday, August 30, at 2:30PM on ESPN.