Lech Walesa Hall to Keep Name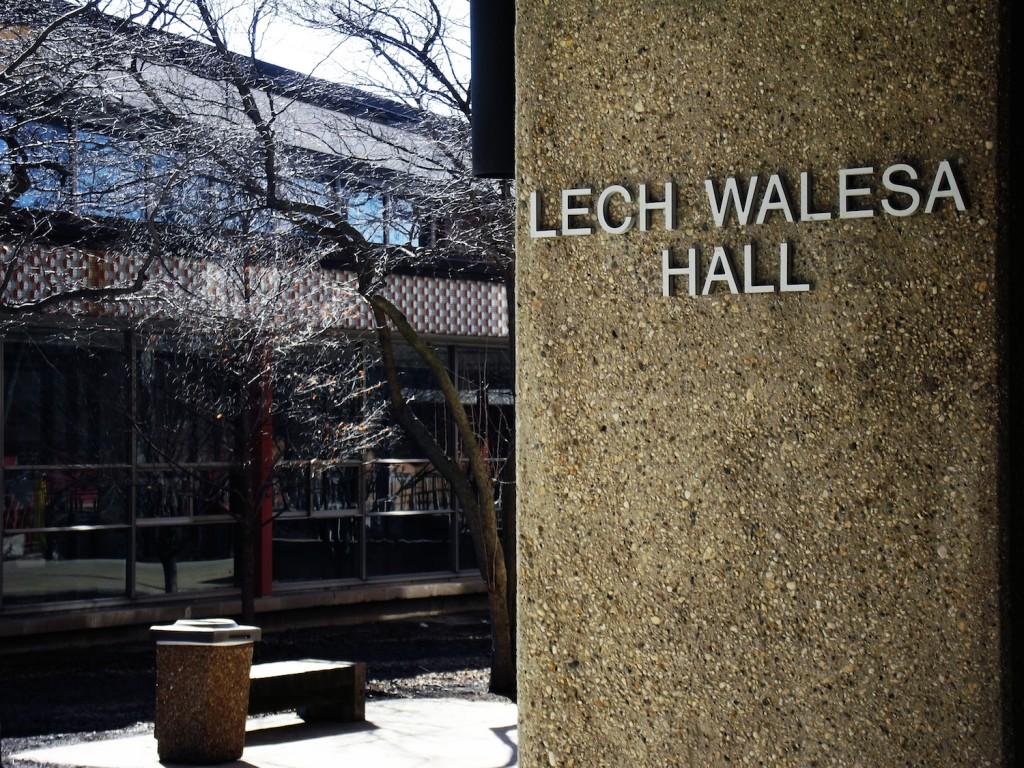 In a recent email to the university community, NEIU President Sharon Hahs announced that the name of Lech Walesa Hall will currently stay as is, despite a recommendation from the University Advisory Council (UAC).
The email was sent on Friday, April 4, 2014, saying "I have been impressed with the dedication of the members of the UAC, and with the achievements of this new council." President Hahs continued, "It is, then, with regret that I must communicate that I do not accept this recommendation."
On March 7, 2014, the UAC voted unanimously to recommend changing the name of Lech Walesa Hall. The vote was made after several professors spoke in front of the council, expressing concerns over Lech Walesa's comments on homosexuality in politics. The comments were deemed homophobic by the professors, and not in line with the views of the NEIU as a whole.
In the April 4, 2014 email, President Hahs said, "The motion itself was unexpected. Its effect, if implemented, would be to terminate the carefully worked-out response by our University community a year ago to comments made by President Walesa."
In 2013, NEIU held the Lech Walesa University Dialogue event to respond to the comments made by the ex-president of Poland. "Confronted with an important issue, Northeastern responded in a manner we can all be proud of. The University, both as an ideal which embraces learning, and especially, as a university which is defined by its commitment to its diversity, is where one would expect difficult and important issues to be addressed in a thoughtful, collaborative, respectful, and innovative way. Northeastern lived up to that ideal and in doing so demonstrated the reality of its commitment to diversity," said Hahs in the email.
The next UAC meeting will take place on April 25, 2014. The deadline for requesting public comment is April 21, 2014 at 5:00 p.m., which can be placed at the NEIU.edu University Advisory Council page.