A Textbook Case for not Buying American
It's no secret to students, graduates, and professors of higher education that textbooks can run anywhere from $10 to the price of a black market kidney.
On top of the rising cost of education, of the necessity for a degree (for most career based jobs), and of the recovering economy, most students in the United States are disappointed to find that they are expected to add another brick of cash on top of their tuition fees in the form of textbooks.
Textbooks are quickly becoming one of the most expensive parts of education. According to Time magazine's Claire Suddath, "U.S. textbook prices rose 186% between 1986 and 2004, or twice the rate of inflation. College students now spend roughly $900 on textbooks every year."
That was in 2008. Textbook prices have continued to rise since then.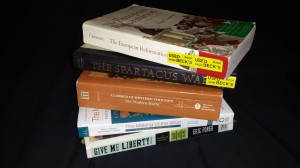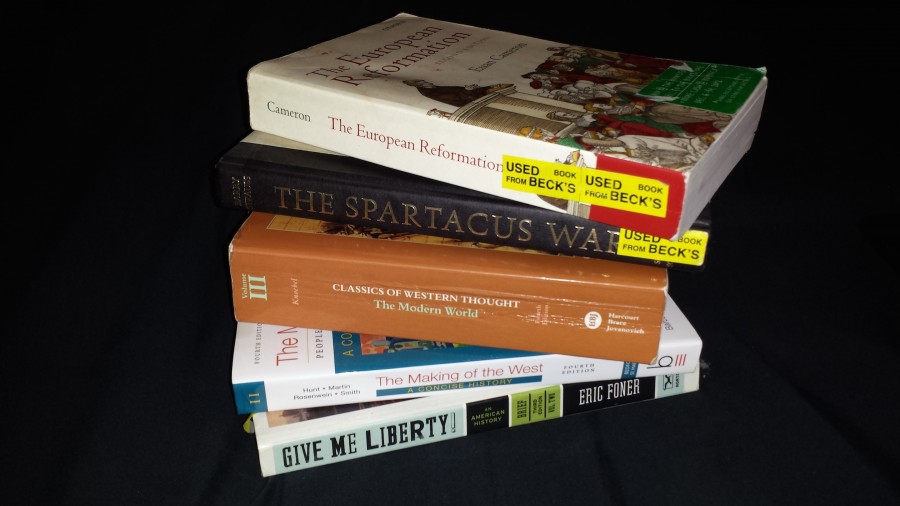 Though many students pay full price and watch their debt and college loans bloat like rising bread, students have always found loopholes to bypass the high prices of college textbooks. Some rent their books from websites such as Chegg, Bookrenter or Amazon, while others swear by used textbooks that are sold at reduced prices by students or bookstores.
Both used and rented textbooks have obvious drawbacks. Used textbooks are often unavailable in their latest edition and are sometimes rejected by professors because of missing or outdated content. Rented textbooks are not a great option for students who are expected to be using them for future reference.
While renting textbooks is often only a fraction of the price of buying textbooks, a used textbook is generally somewhere between 50-75 percent the cost of the original price.
Overseas, these textbooks are sometimes half the price of their American counterparts. So drastic is the price difference that some American students have made profits of over $1, 000 by importing textbooks from countries such as the United Kingdom and Australia and selling them in the United States for reasonable prices.
For example, a new copy of the 10th edition of Campbell's Biology costs $150.67 in the American market. A new copy of the overseas edition costs only $75.50, almost half the price of the American edition. To put this into perspective, the used edition listed on the American website was being sold for $90.42, and the e-book cost $91.99.
International textbooks are only minutely different from their American counterparts. They often have different ISBN's and different cover art, and may be printed in black and white, but they generally have content that is identical to the American editions right up to the page number. International textbooks, as stated above, may also be legally sold.
To buy an American textbook is to pay double the cost of production, due to their colored pictures and hard covers. Most students would agree these features are not essential to their education.
International book prices are nothing but good news for American students. The American editions of textbooks are ridiculously priced, and because buying used textbooks can be a risky endeavor, the international editions provide a safe and useful alternative to students interested in saving their money.
Purchasing international textbooks cuts deep into the profits of major American publishers, and they can only respond by altering their financial policies in order to protect their American markets.
Publishers have taken a case to the Supreme Court to try and ban the sale of foreign textbooks in the United States. The Supreme Court voted against the publishers with the claim that a company is no longer in control of the product once it has been purchased.
It is likely that publishers will continue to raise prices in the face of sales lost or reduced by book rentals, international textbook sales, used book sales, and e-books.
Despite that, there will always be ways to cut around those high prices, and those choices will always be the right ones.
Though education is by its very nature priceless, it is paramount in the modern economy to find ways to cut around the high price of studying at a college or university.