My Kingdom for an Outlet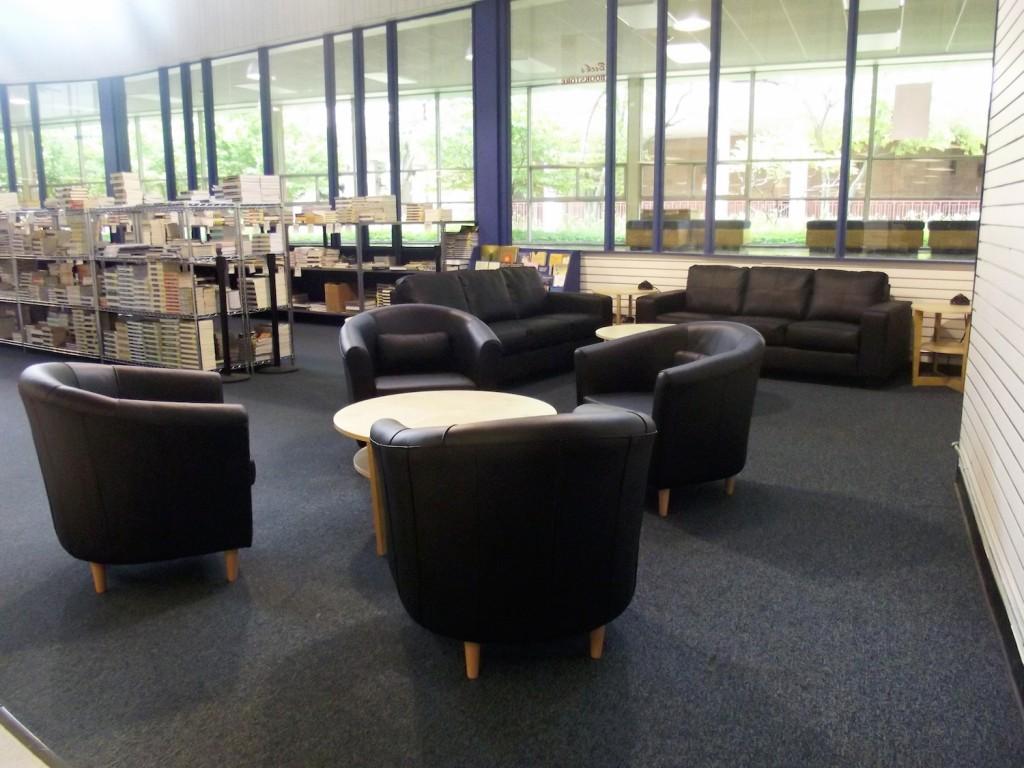 "Recharge at Beck's" is what they're calling the new lounge inside Beck's bookstore.
As we delve deeper into the 21st century, finding an electrical outlet is becoming an increasingly common task, a problem unforeseen by the architects of Northeastern Illinois University (NEIU) back in the '60s.
Finding a quiet and comfortable place on campus to drop your things and finish one more episode of "Breaking Bad" before class isn't always the easiest thing. Equipped with charging pads and plenty of outlets, the new hangout in Beck's serves to remedy this ever more modern problem.
Also included in the lounge is a large flat-screen TV. Other than appropriate broadcasts, like SportsCenter and whatnot, there are no major plans for the TV's use.
Beck's top executives decided to assemble the new lounge. When asked what led to the decision, Beck's Vice President Patrick Olson said, "We constantly evaluate what's the best way to use the space and that corner is great real estate."
Olson, who has been with Beck's for 10 years, works hard to maintain a positive relationship between Beck's and NEIU students. He is continually looking to implement new conveniences, like more and more e-readers, book rentals, and now, this new lounge.