Luis Gutierrez talks new Memoir, Politics, Student Activism
Out of all the alumni to come out of Northeastern Illinois University, there is probably none more politically active than Luis Gutierrez, representative for the 4th Congressional District of Illinois.
The congressman recently stopped by his alma mater to read from his new memoir. However, Gutierrez also talked about his passion for immigration reform, the state of politics on Capitol Hill, and his time as a "trouble maker" at NEIU.
Congressman Gutierrez read from the start of his book, a story of his home being destroyed by a Molotov cocktail in 1986. But after, he began to tell stories from his early days in Chicago politics, and being raised in the city.
He recalled a time when he was 15 years old and classmates were laughing at him after a girl had called him "gringo" (a non-derogatory slang used to describe white Americans).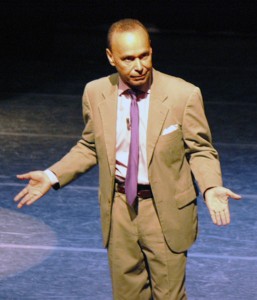 "I felt so disconnected from everything else. I felt so small and humiliated," described Gutierrez. "Gringo? Nobody's ever called me gringo. Go to Chicago and see if I'm a gringo!
"But you know something? Somebody came forward throughout all the laughter and gave me a helping hand," he said. Gutierrez explained that the experience plays into his political ambitions.
"So when people ask me why I'm so committed to immigrants, and [immigration] reform and newcomers, I tell them 'I know what it's like to be a newcomer in my own land."
The congressman took several questions from the audience, the first being if he had any plans to run for the mayor of the City of Chicago.
In response, Gutierrez said, "Here's what I'm going to do. I'm going to pass comprehensive immigration reform."
Gutierrez went on to explain how immigrant workers are the most likely to suffer workplace injury or death, or how the rape of an undocumented woman would likely lead to a deportation of the victim instead of penalization. "They have absolutely no rights," he said. "I want to end that type of subclass of American that has to work under those conditions."
"So I'd love to be mayor of the City of Chicago. [But] I have a responsibility to the immigrant community," explained Gutierrez. "If I take my eye off of [that] focus, then they're going to think that their fight is less important."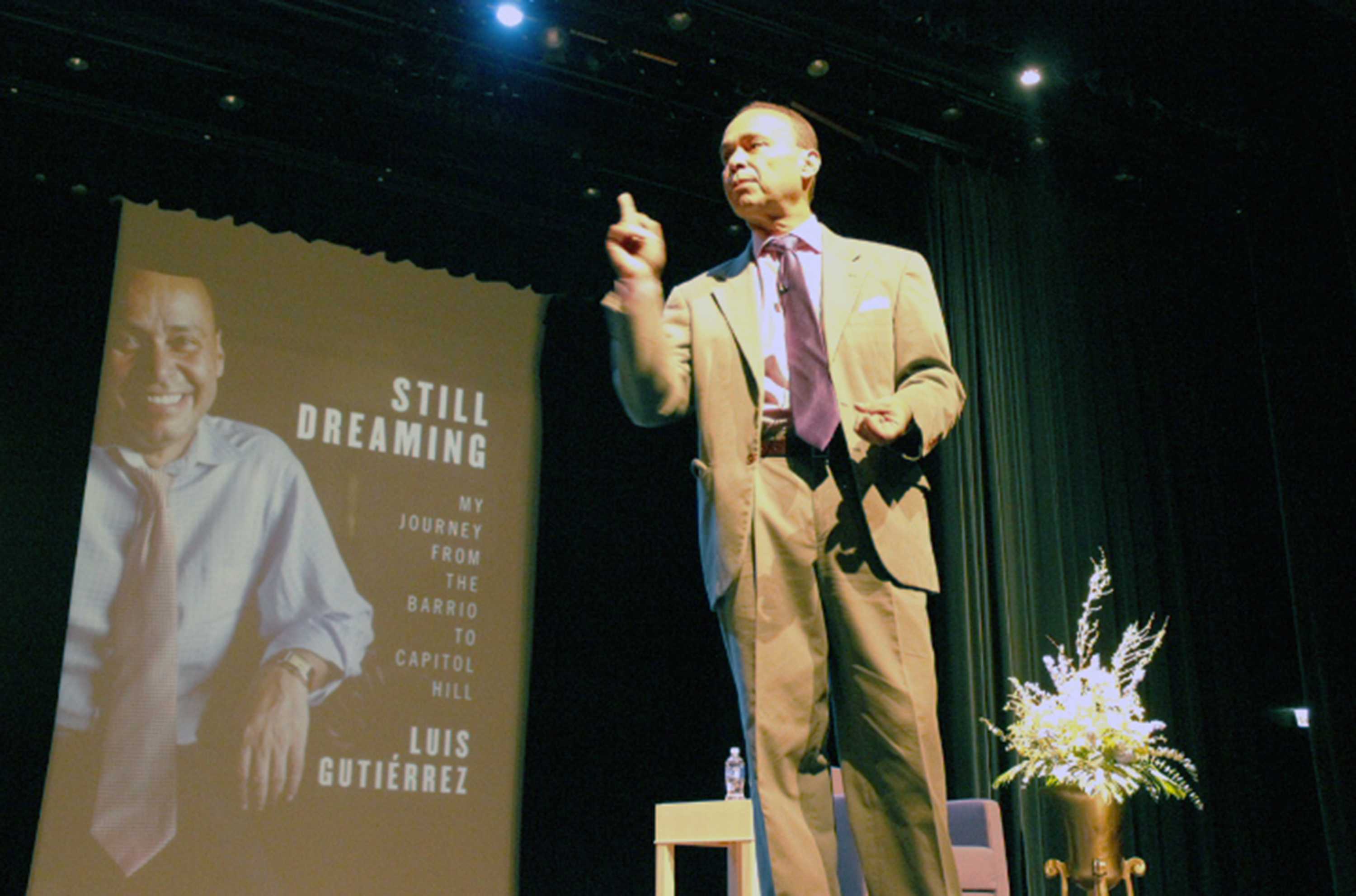 The congressman continued with his frustrations regarding how a legislative solution was never achieved when Democrats were the majority in congress and how passing reform would have put that majority in danger. "They wouldn't pass legislation they thought could be used against them. Everybody knows it!"
But Congress might not be the only venue for reform, said Gutierrez. "If the congress of the United States does not send him a bill [italics]that he can use his pen to sign, then watch one executive order after another executive order to stop the deportation of millions upon millions of undocumented workers until the congress of the United states does it."
Congressman Gutierrez switched subjects as an audience member asked about his time at NEIU. "One of the first things I did was joining the Union for Puerto Rican Students, Que Onda Sola," said Gutierrez about his enrollment in 1974.
He explained about his dissatisfaction with the then burgeoning El Centro project. He continued on saying that the head of the project was not dedicated enough to run it.
"So we went to the President and said, you gotta fire this guy whose commitment and vocation," he said "is to the students and their advancement and not his own personal advancement."
This led over to the takeover of the President's office, leading to the eventual firing of the Director of the El Centro program.
He also told about another takeover of the President's office, which came about after English professor Harold Hill was potentially going to be fired after being denied tenure.
"We were into our education, and he was an ally." The result was the creation of a new program under the vice president for student affairs with the aim to help students struggling with English.
"We lived a life here. This place was our formation, not just in a classroom but outside of the classroom. And we I left here and [think about] all those students involved in all those fights and all those struggles, I think we made them better Graduates of Northeastern Illinois University," Congressmen Gutierrez said. "So, yeah, we were trouble makers."
Luis Gutierrez's Memoir, "Still Dreaming: My Journey from the Barrio to Capitol Hill," is available now available for purchase.
Love him or hate him, the congressman knows how to tell a story. Readers can listen for themselves at Neiuindependent.org to hear the full audio.