With the 14th pick of the NFL Draft, the Chicago Bears select…
Forget about the Chicago Bulls and their matchup with the Washington Wizards. Forget about the Chicago Blackhawks and their quest to repeat as Stanley Cup champions. Forget about the subpar baseball happening across Chicago (not that it would be hard).
On May 8, The NFL will hold its 78th annual draft. After an inconsistent and disappointing 8-8 campaign, General Manager Phil Emery and the Chicago Bears will have the 14th pick in the draft.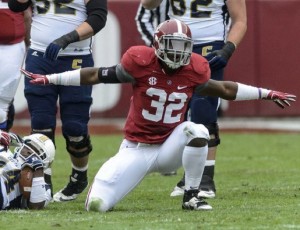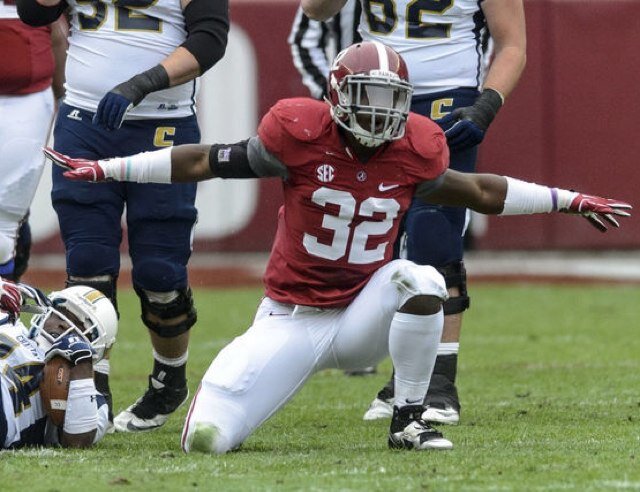 So far, the majority of Emery's moves have been retooling a defense that was one of worst, if not the worst, last season. Missed tackles, wrong gap position and blown coverage were things that plagued the Bears' anemic defense. While the Bears have made nice additions by signing Jared Allen, Lamar Houston and Titus Young, many scouts believe Emery will look to bolster the safety position after poor play by Chris Conte and the recently departed Major Wright.
It is no surprise that out of the 10 players listed, nine are on defense with the majority either being defensive tackles (DT) or cornerbacks (CB)—areas that the Bears still need to address in the draft.
Out of all the players listed above, I see the Bears taking Dennard or Clinton. The additions of Allen and Houston helped sure up a defense that lacked as much rush as a crawling freight train.
The Bears know that, at the very least, they need another corner to go along the incumbent Conte and the aging Charles "Peanut" Tillman. Whether it is Dennard, Clinton or Mosley, it is almost a guarantee the Bears will look to address a weakness that has not been one for years: the defense.
My pick is Dennard because he is a physical cornerback with good awareness on the run. Having played in the Big 10, he should have been easy to scout for the Bears. If only if Jadeveon Clowney was still available at pick No. 14.
Here is a look at players the Bears might draft, according to SportsIllustrated.com. (Note that the list is ordered by most recent to least recent updated prediction):
Justin Gilbert, CB, Oklahoma State.
C.J. Mosley, ILB, Alabama.
Darqueze Dennard, CB, Michigan State.
Timmy Jernigan, DT, Florida State.
Aaron Donald, DT, Pittsburgh.
Louis Nix III, DT, Notre Dame.
Ha-Ha Clinton Dix, S, Alabama.
Bradley Roby, CB, Ohio State.
Eric Ebron, TE, Tennessee.
Anthony Barr, OLB, UCLA