Free Association at Its Finest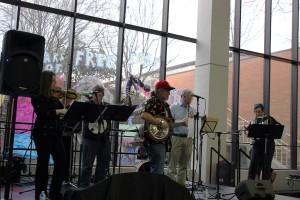 WZRD (88.3 FM) held its first annual Wiz Fest, inhabiting the cafeteria with five major acts from all sides of the dial, which included artists like Son Del Viento and Blue Dream.
Wiz Fest started at noon and went on for six hours, celebrating what it considers to be its most important asset by having several different artists from different genres play for students and faculty to enjoy.
Free association by WZRD's standards reflects unedited and unapologetic allegiance to the listener. Any genre and style of music is welcome by their DJs.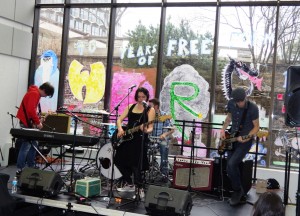 There are also no commercials, ads or sponsorships that the radio station plays or relies on for revenue. Its funding comes from NEIU as well as the surrounding community.
"We were started in 1974, actually 1972, but you could only listen to it on campus for the first two years," said WZRD station manager Jonathan Extract. "In '74, a group of what you would call alternative types got together and started doing some sort of '60s philosophy about what a radio station should be."
This on-campus festival is just the start of the celebrations for WZRD's 40th anniversary, as the radio station is planning future venues for the upcoming year.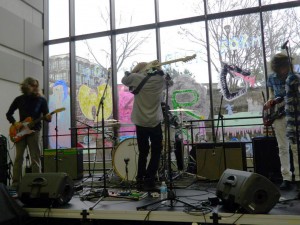 On May 18, 2014, the WZRD 40th Anniversary Show will be held at the Double Door. Acts like Acid Mother's Temple and Silver Abuse will play; the latter is one of Chicago's original punk bands.
The free association doesn't only extend to the genres of music played, but also the personalities that the DJs of WZRD exhibit. When on-air, DJs remain anonymous and often coined as "wizards" when they are selecting music to play.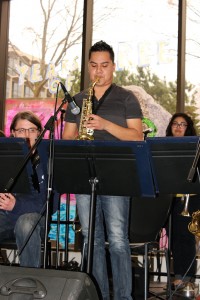 This type of anonymity offers the DJs, as well as the radio station, a chance to play the music that often falls beneath the veil.
"People shouldn't have egos about the radio. Everybody was anonymous, and the format was free form chosen," said Extract. "There's no block programming, we don't do rock shows, blues shows—you have to mix it all together."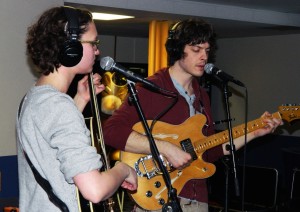 This type of format is what makes WZRD a cherished part of the NEIU community, allowing students to have their own voice and play what they want to hear.
"I think WZRD is good to have on campus, especially for students who are interested in the broadcasting field or who are just into music," said Michelle Lacatus, a senior at NEIU.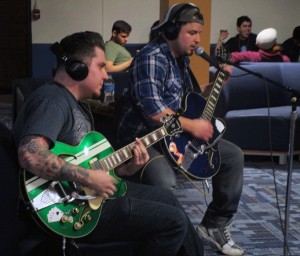 WZRD was one of the leading advocates of the punk rock exhibition of the 1980s. Viewers became interested in this particular genre of music with WZRD's studio performances and by the station collaborating with other venues.
"It's very community based, and the people who were a part of the struggle to make sure it existed knew that if WZRD was to not exist, there's a good chance that this type of medium is not going to exist anymore," said Extract. "It's a different place than it was before. It's better."