What Direct to HBO Max Really Means
On Dec. 3, Warner Bros. Pictures announced its 2021 "consumer-focused distribution model", which includes a month subscription to both HBO Max streaming services of 17 unreleased films originally scheduled for theaters in 2021 before COVID-19 restrictions. The announcement from Warner Bros. follows "Wonder Woman 1984", which is slated for release on Christmas Day through HBO Max with a same-day theatrical release. The new 2021 releases will be available for streaming and theater viewing simultaneously however the studio emphasizes the limited one-month HBO Max access period and a continued theatrical release after leaving the streaming site.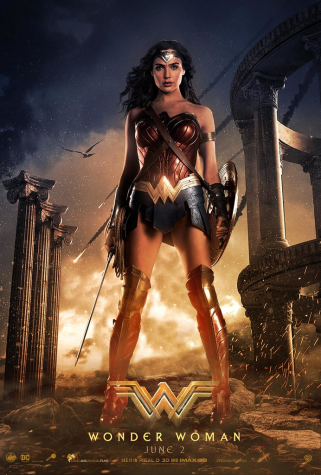 Films currently scheduled for release in 2021 on HBO Max and theaters include "Dune", "In the Heights" and the following:
"The Little Things" (01/29)
"Judas and the Black Messiah"
"Tom & Jerry" (02/26)
"The Many Saints of Newark" (03/12)
"Godzilla vs. Kong" (05/21)
"Mortal Kombat"
"Those Who Wish Me Dead"
"The Conjuring: The Devil Made Me Do It" (06/04)
"Space Jam: A New Legacy"
"The Suicide Squad" (08/06)
"Reminiscence"
"Malignant"
"King Richard"
"Cry Macho"
"Matrix 4"
In response to nationwide social distancing mandates, Warner Bros.' solution to the widespread closures and limited seating capacity in movie theaters comes with large criticism.
Award-winning film director Christopher Nolan expressed "disbelief" during an interview with ETonline. Nolan, whose filmography includes "Memento" (2000), "The Dark Knight" (2008) and "Inception" (2010), criticized the lack of communication between the studio's executives and filmmakers regarding how their projects would be distributed. According to Nolan, many of the filmmakers and stars remained unaware of Warner Bros.' plan to stream their projects online alongside stunted theatrical releases.
Nolan also comes off his own pandemic-era release "Tenet" which was postponed several times until it had its theatrical release in September. Nolan, who postponed the theatrical debut of his pandemic-era release "Tenet" until September, both champions the importance of the big-screen viewing experience and cautions what this Warner Bros.' news can mean for the future of film.
"[Movie projects are] being used as a loss-leader for the streaming service — for the fledgling streaming service — without any consultation," said Nolan during his interview with ETOnline.
On Dec. 10, Variety published an article authored by "Dune" director Denis Villeneuve, who expressed contempt for what he perceives as an attempt by HBO Max to erode the traditional film experience.
"I want the audience to understand that streaming alone can't sustain the film industry as we knew it before COVID," wrote Dune. "Warner Bros.' decision means "Dune" won't have the chance to perform financially in order to be viable and piracy will ultimately triumph. Warner Bros. might just have killed the 'Dune' franchise."
Both Villeneuve and Nolan illustrate a portrait of collaborative dysfunction between movie studios and filmmakers that threatens to dismantle the presence and financial sustainability of Warner Bros. which Villeneuve refers to as "one of the most respectable and important studios in film history." In his hopeful denouement, Villeneuve exclaims that this in no way is the end of seeing films on the big screen declaring a cheerful "Long live theatrical cinema!"