VOTE IN LINK: The Red Hot Chili Peppers (5) vs. Evanescence (12)
April 9, 2020
Here at the NEIU Independent, we've organized a tournament to determine which band ruled the mid-to-late 2000s, otherwise known as the MySpace Era. A generation that gravitated toward rock and its various subgenres, the mid-2000s were defined by the emergence of punk, pop punk and emo, three subgenres that experienced peak commercial success.  While rock and its subgenres no longer monopolize the airwaves, the bands that propelled punk and emo to the tops of charts possess a resiliency that keeps them near and dear to the hearts of listeners. This first round matchup is between The Red Hot Chili Peppers and Evanescence.

The Red Hot Chili Peppers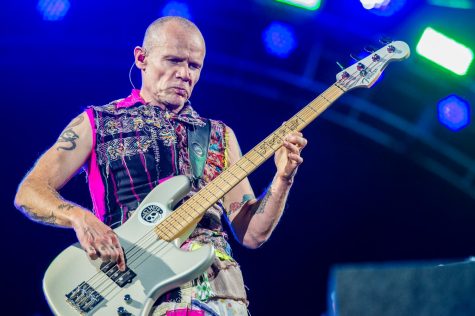 The 2000s began with the 2002's By The Way, which peaked at No. 2 on the Billboard Top 200 and sold a cumulative 286,000 copies in its first week. Operating as a deviation away from THRC's traditional brand of punk-funk, By the Way emtombed vocalist Anthony Kiedis' jarringly authentic lyricism underneath catchy rock riffs and bass lines.
Four years later, The Red Hot Chili Peppers released the critically acclaimed Stadium Arcadium, which fused elements from each of TRHC's past efforts. The album earned the California rockers five Grammy Awards out of seven nominations, the most ever for a band that was, at the time, entering its 21st year together. Stadium Arcadium also earned The Red Hot Chili Pepper's their first Billboard Top 200 album, debuting at No. 1 and remaining there for a second week. The album's lead single "Dani California" essentially monopolized the Billboard Alternative Rock Chart, spending 14 weeks at the No. 1 spot. "Snow (Hey Oh)" soon joined "Dani California" atop the charts, holding the top spot on the Billboard Rock Chart for five consecutive weeks.
Evanescence

Loading ...
2003's Fallen will forever define Little Rock gothic rockers Evanescence. While 2006's The Open Door went double platinum in the United States while topping five charts–including the Billboard Top 200 and Rock Charts–Fallen is recognized as an era-defining, transcendental album that introduced the world to the brilliance of vocalist Amy Lee.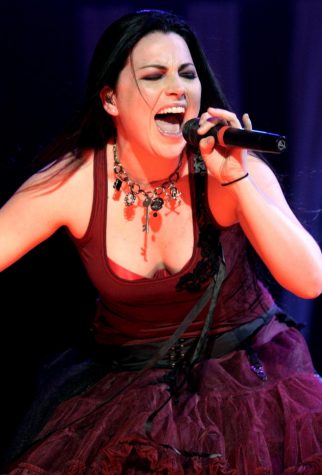 Featuring the high-energy "Bring Me to Life" and the introspective "My Immortal," Fallen rode Lee's hauntingly confrontational vocals to No. 3 on the Billboard Top 200, selling 8 million records domestically and 17 million worldwide.  The album also earned five Grammy nominations, including Album of the Year, Best Rock Album, Best Rock Song, Best Hard Rock Song and Best New Artist, with the then-trio (Lee, guitarist Ben Moody and multi-instrumentalist David Hodges) claiming the latter two. "My Immortal" also earned a nomination for Best Pop Performance by a Duo or Group With Vocals.
Enjoy this article? Vote in our other first-round matchups!
My Chemical Romance vs. Coldplay