Miriam Varela wins Lincoln Academy of Illinois Student Laureate Award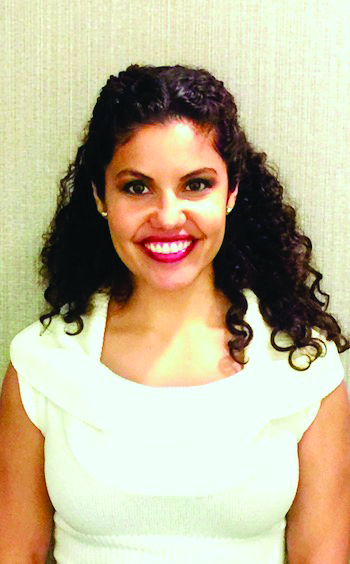 It was a quote from Abraham Lincoln — "I am not concerned that you have fallen, I am concerned that you arise" — that helped Miriam Valera "ignore the white noise and follow in the footsteps of Abraham Lincoln" straight to the Lincoln Academy of Illinois Student Laureate Award this year, an award that goes to one senior from each of the four-year colleges or universities in Illinois every year. NEIU chose Miriam Varela to receive the prestigious award due to her exceptional grades and involvement in numerous extracurricular activities. 
Lincoln has been an inspiration for Varela. In a conversation with The Independent, she explained how his "empathy and emotional intelligence towards his fellow man, woman and child will continue to be a guiding light for all in directing a civic-minded life of service and commitment to a greater good for years to come." Varela encourages all students to look up to Lincoln as she does. 
Varela has been a leader during her time at NEIU. She is a member of NEIU's Health and Physical Education Student Organization (H&PE), where she became vice president in May of 2018. In her capacity as vice president, Varela organized the NEIU H&PE Fall and Spring Fitness Fest Fundraisers. She also volunteers within her community extensively.  
"What I enjoy doing most is giving back to my community directly by volunteering my time with the Special Olympics and raising funds for causes near and dear to my heart," Varela explained. "Having experience living in a low socioeconomic household myself, I know what it is to need basic necessities. My family could not afford to buy me track shoes to be able to stay on my high school track team." 
Varela's socioeconomic background inspired her to help raise shoes for the H&PE Shoe Drive, where over 50 pairs of shoes were collected for the Steinmetz College Prep girls and boys track teams. She also took part in collecting contributions for the H&PE Shoe Drive for Share Your Soles, and raised sponsors for the entire Kenwood Academy High School girls soccer team, collecting donations of brand new cleats, shin guards and socks for every player.
However, the Shoe Drive and the Special Olympics are not the only areas in which Varela volunteers. "I volunteer and participate in multiple Illinois Association of Health Physical Education Recreation and Dance Student (IAHPERD) workshops, conventions and leadership conferences and have been an active member since 2017," Varela said. She went on to say that she attends IAHPERD Chicago district workshops and local meetings, which she feels advances her future professional endeavors.
"I feel the Lincoln Academy of Illinois Student Laureate Award has led me to more possibilities as to what I do after graduation," Varela added. "[After receiving the award] I was sent a formal offer for early employment as a physical education teacher for Chicago Public Schools (CPS) for the 2020-21 school year." Varela plans to accept the offer and teach physical education in CPS after she graduates this spring.
 Varela strives to provide a safe environment for her students to enjoy physical activity. Within five years, she hopes to "play a key role to help bring the success of [her] students to fruition." She included that having experience as a personal trainer allows her to see the importance of feeling safe and comfortable in an environment. 
 "My mantra as a personal trainer has always been that  'Fitness is a way of life.' I firmly believe one should practice what they preach. Therefore, I see myself being a positive influence in many students' lives," she said, adding "I believe in differentiating student uniqueness and providing students with individual, attainable goals and challenges to help build their confidence and physical capabilities." 
Varela also plans on being an active member of her school community and believes it is important for her to continue to participate in a leadership role in school fundraisers and functions. "I feel teacher involvement is a critical factor affecting student development. One cannot rely on the state or federal government to take command of the issues schools face locally. It is important that there is a genuine connection between the students and their families and with the school and faculty." Through her experiences, Varela plans to run an after-school fitness and leadership program in an effort to show her students the importance of fitness. 
Varela explained the importance of persevering for those who wish to go back to school. "As a returning adult full-time student, I have prided myself on striving for straight A's. I knew once I made the decision to ignore the naysayers that told me I was too old to return to school, I would give it my all." 
Varela attends school, works full-time as a personal trainer and volunteers at NEIU. Nevertheless, despite her full schedule, Varela has been on the Dean's List since returning to university.  Varela concluded by stating how honored she feels to have been chosen for the Lincoln Laureate Award. "I'm very excited to obtain my Illinois teaching license and to begin to make an impact in the field of education."