Ten albums to amplify your high
Music and marijuana are a match made in stoner heaven and with the era of cannabis culture fully upon us, now is a great time to embark on a musical journey chaperoned by Mary Jane. Multitudes of people are no strangers to the world of cannabis, but now the residents of Illinois can finally light up without fear of legal ramifications. Whether you're a regular toker or a newbie, there is nothing quite like kicking back and immersing yourself in a great album while smoking. With respect to the great albums prior to the 90s, this list sticks to more modern albums with the exception of a few. Art is subjective and everyone has a different taste but here are ten great albums, in no particular order, to listen to while you indulge in the exquisite green herb. 
1. Sublime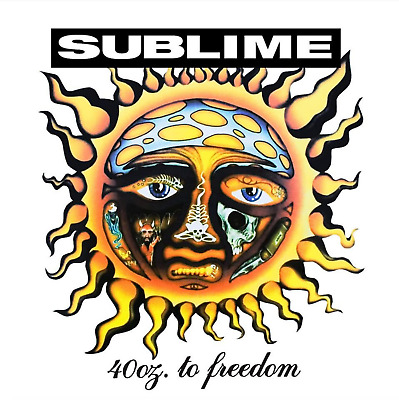 40 Oz. To Freedom by Sublime Artwork
40 Oz. to Freedom (1992)
A classic stoner album, 40 Oz. to Freedom serves as an iconic pillar in the realm of stoner music. The blending of catchy drumbeats, turntable scratches, groovy horns and ranging vocals, gives this album an undeniable summertime feel. The combination of ska-punk and reggae influences makes this album a unique and compelling listen. Tracks such as "Badfish", "Smoke Two Joints" and "Let's Go Get Stoned" highlight this can't-miss album.
2. Tame Impala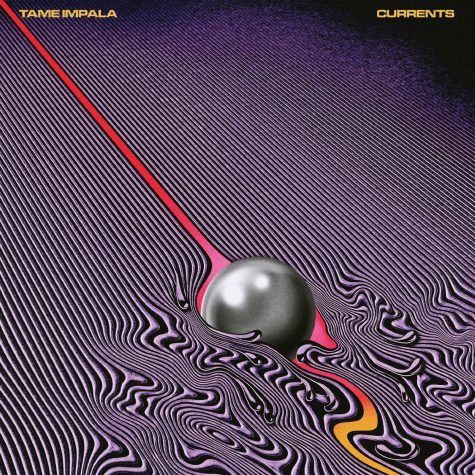 Currents (2015) 
Tame Impala's psychedelic rock album Currents takes you on a pleasurable stoned journey. The Australian rockers fuse elements of pop and R&B into this 13-song album, giving it a novel feel from any of their previous efforts. The layers of sound including synth, drums, vocals and mesmerizing guitar make this a great album to immerse yourself in. Can't miss songs from this album are "Eventually", "The Less I Know the Better" and "The Moment".
3. Kid Cudi
Man on the Moon II: The Legend of Mr. Rager (2010)
Dating back to his musical beginnings, Kid Cudi has been known for his stoner lifestyle. His 2010 album Man on the Moon II: The Legend of Mr. Rager encapsulates stoner culture while concurrently highlighting Cudi's internal and relatable struggles.  Best listened to at a high volume while also comfortably baked, "Marijuana" is a smoker's anthem that's exactly 4 minutes and 20 seconds. Other notable mentions from this album are "Mojo so Dope," "Ghost" and "Wild'n Cuz I'm Young."
4. Mac Miller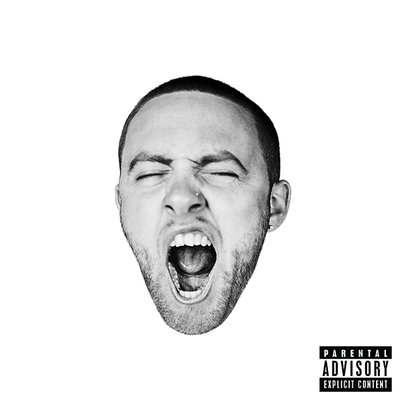 Go:od AM (2015) 
Long live Mac Miller. Go:od AM, Miller's third studio album, includes 17 stellar tracks that lift listeners to new heights. At 23 years old, Miller further established himself as an artist with a refined album representative of his beyond-his-years musical prowess. He infused newfound energy into Go:od AM which effortlessly flows through the speakers as each track bumps. This album is infectious, serving as the ultimate feel-good,  contemplative collection to smoke to. Several honorable mentions from Go:od AM are "Weekend," "Break the Law," "When in Rome" and "Jump."
5. Snail Mail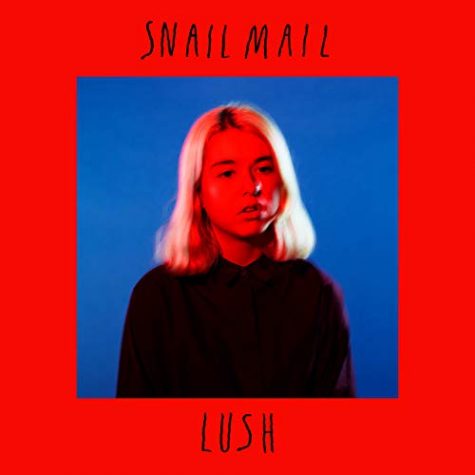 Lush  (2018)
Indie-rock band Snail Mail provides listeners with an approachable, serene experience through their debut album Lush. Lush combines its mellow quality with the exhibitions of emotion offered by singer/songwriter Lindsey Jordan's vocals. "Heat Wave" and "Speaking Terms" are highlight tracks off this album, showcasing their indie-rock sound.
6. Lana Del Rey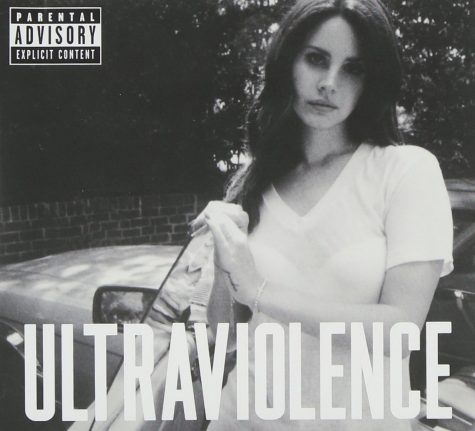 Ultraviolence (2014) 
Lana Del Rey's third studio album Ultraviolence combines elements of psychedelic rock with dream pop to piece together an ethereal, luxurious sound. Del Rey showcases her vocals with impressive sopranos that drip with pure emotion. Her compelling vocals combine with the impressive production work of Dan Auerbach of The Black Keys, created a beautifully haunting sound. Essential songs from this album include "West Coast," "Pretty When You Cry," "Shades of Cool" and "Brooklyn Baby."
7. Getter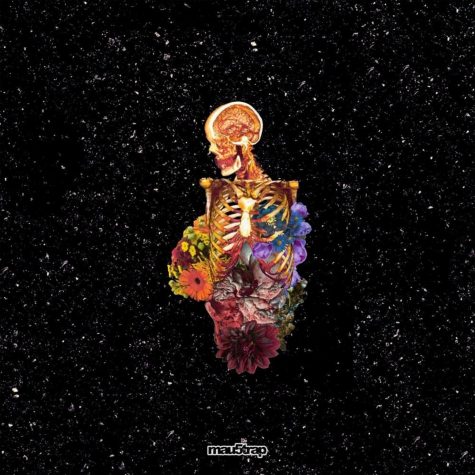 Visceral (2018) 
Getter beautifully bends genres and compiles an album full of raw emotion and pure listening bliss with Visceral. This album is incredibly dreamy and explores the depths of human emotion beyond the limitations of words. This album provides a listening experience that seeps into the listener's core. Each track on this album provides its own unique sound and sentiment, but a few standouts are "Numb," "Hold on Tight" and "All is Lost."
8. Salt-N-Pepa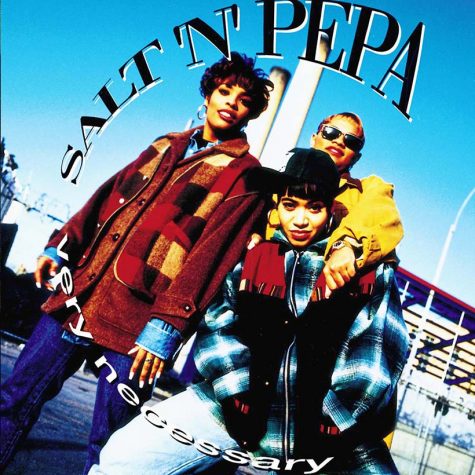 Very Necessary (1993) 
The infamous rap trio Salt-N-Peppa released this larger than life album in 1993. Very Necessary combines classic hop-hop beats with unapologetic lyricism. The opening track, "Groove Me," provides listeners with a funky, reggae-infused experience. Other tracks like "None of Your Business," "Somma Time Man" and "Shoop" are jams worth appreciation.
9. Bob Marley and The Wailers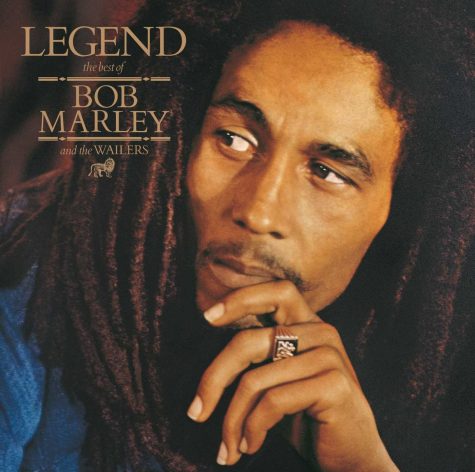 Legend (2002)
Bob Marley is an indispensable presence in cannabis culture as his legacy continues to live on through his music. This is a quintessential album to listen to while you relax and explore new highs. This album is groovy, easygoing and conjures a pleasant atmosphere that is perfect for any smoke session. Classics from this album include "Could You Be Loved," "Stir It Up," "Is This Love" and "Satisfy My Soul."
10. Beast Coast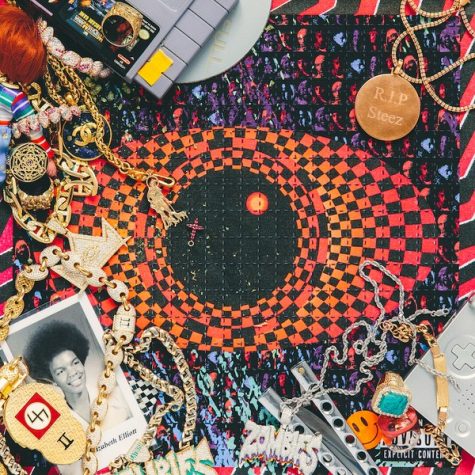 Escape From New York (2019)
Beast Coast is an incredible hip-hop collective hailing from Brooklyn, N.Y. stacked with talents such as the Flatbush Zombies, The Underachievers, Joey Badass, Kirk Knight, Nyck Caution, Powers Pleasant and CJ Fly. Beast Coast enjoys uncanny chemistry, which is displayed through every track on the album. They bring all the best vibes that pulsate with every beat and lyric. Each song packs a unique punch and couples magically with some wonderful ganja. Be sure to check out "Problemz," "Distance," "One More Round," "Coast Clear" and "Far Away."
[Read more stories like this: Eight Criminally Underrated Bands You Need To Hear]