HELLYEAH, 'The Celebration of the Life of Vinnie Paul' review
HELLYEAH's "The Celebration of the Life of Vinnie Paul" tour rolled through Rockford's Apollo Theater A.C. with support from Fort Lauderdale's Nonpoint and Greenville's Deepfall.
Deepfall
Setlist:
I'm Sick
Monster
Ghost
Separate Ways (Worlds Apart) (Journey cover)
Wasted
M.F.K.S (Voice of the Broken)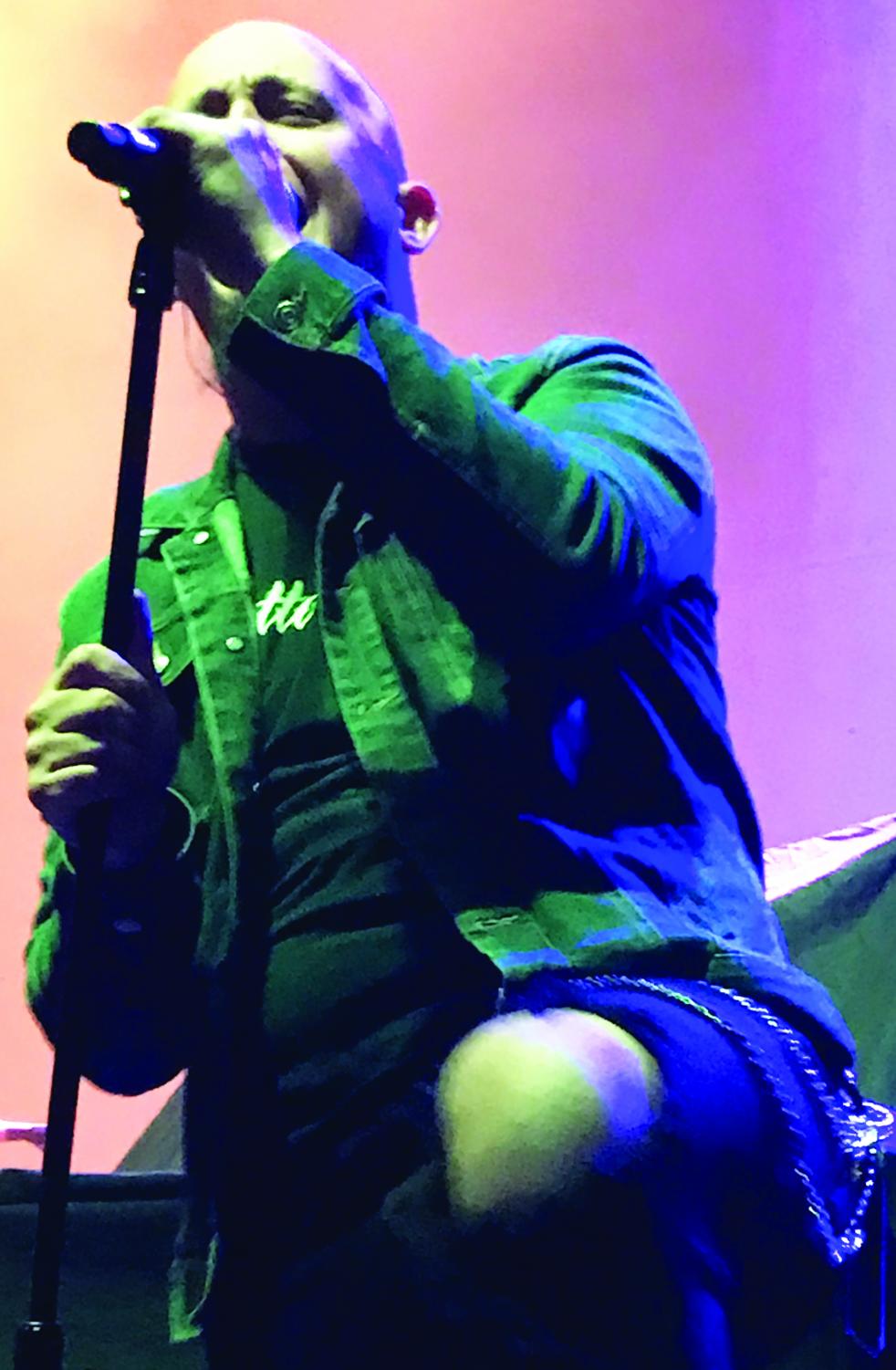 Deepfall kicked off the show with unabashed energy. Touring in support of their debut album "Broken," the Michigan-based rockers were tasked with introducing themselves to a Rockford, Ill., crowd that was impatient and fidgety after a delayed start time.
Vocalist Rich Hopkins' commanding vocals were complemented by guitarists Anthony Battista and Max Carrillo's dueling solos and powerful riffs. Deepfall proved that energy is contagious, taking a relatively disinterested crowd and coaxing them into investing in their product. . 
Carrillo stole the show with an advanced array of guitar tricks, crowd surfing mid-riff and fretting with his guitar positioned behind his neck. Drummer Nick Gray (formerly of Tantric) and bassist Taylor Brandt, whose stoic stage presence operated in stark contrast to Hopkins and Carrillo's vigor, expertly directed the rhythm. Most importantly, the band impressed with their original content, though their cover of Journey's "Separate Ways (World Apart)," which spotlighted keyboardist Tim King, didn't resonate with the crowd as one might expect. 
While the concept of Deepfall is still in its embryonic stages, the band manages to harness the power of Disturbed and combine it with the precision of Alter Bridge. As the Michigan rockers continue to hone their craft and fine tune their identity, they will inevitably make waves in an ultra-competitive rock music scene. 
Nonpoint
Setlist:
Breaking the Skin
Chaos and Earthquakes
Dodge Your Destiny
Milestone
Fix This
That Day
In The Air Tonight (Phil Collins cover)
What A Day
Bullet With A Name
Nonpoint's evolution from fringe headlining act to bonafide stars has come to its natural conclusion. A few years ago, Nonpoint was forced to watch a mass exodus of fans who abandoned their headlining concert after support act Escape the Fate concluded their set. Fast forward three years and Nonpoint has audiences in the palm of their hand.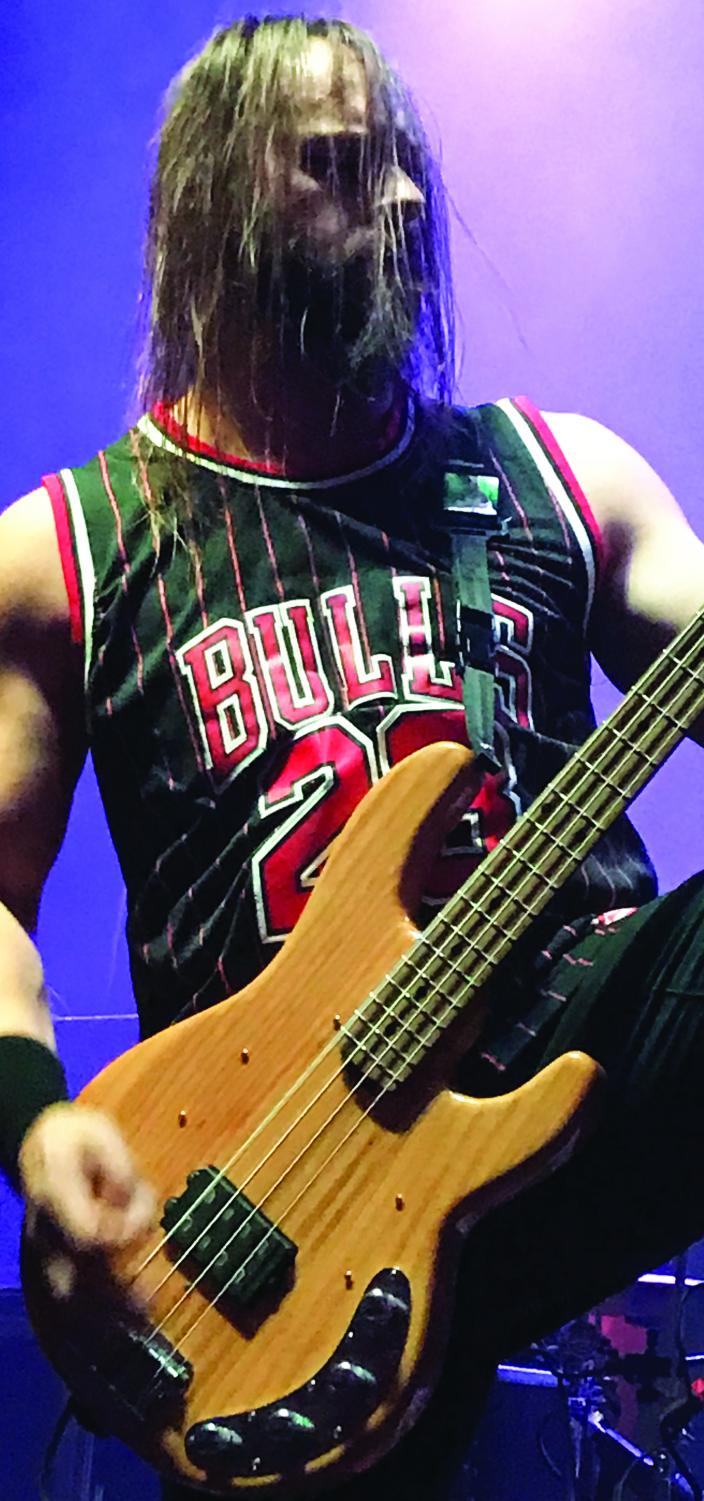 Vocalist Elias Soriano thrives on crowd engagement. His energy was infectious, befitting of a veteran accustomed to coercing a crowd to follow and mirror his every move. Bassist Adam Woloszyn, lead guitarist Jason Zeilstra and rhythm guitarist Rasheed Thomas displayed their advanced understanding of the riff, staggering between different beats and melodies as they transitioned from verse to chorus to bridge. The bridge riff in "Dodge Your Destiny" had the entire crowd dancing in stereo. 
Nonpoint opened with the underrated yet catchy "Breaking the Skin" before picking up the pace with the spirited "Chaos and Earthquakes" off their new album "X."  "Chaos and Earthquakes," which has already usurped "Bullet With A Name" as Nonpoint's most-streamed song across digital platforms, drew an enormous pop from the crowd. "Fix This" and "Milestone" were contemplative and subdued relative to the rest of the set, allowing the crowd to moment to unwind before revving the energy back up with "That Day."
Nonpoint's paused their set as members of HELLYEAH and Nonpoint congregated on stage to celebrate Thomas' birthday. Once hugs were exchanged and the candles were blown out, Nonpoint continued with their adaptation of Phil Collins' hit song "In The Air Tonight" before concluding with high-energy metal anthem "Bullet With a Name."
                 HELLYEAH
Setlist:
X
Oh My God
Demons In The Dirt
Sangre Por Sangre (Blood for Blood)
Moth
333
Say When
Black Flag Army
Love Falls
Welcome Home
I'm Broken (Pantera cover)
Walk (Pantera Cover)
Waging War
Hellyeah!
HELLYEAH honored former Pantera and HELLYEAH drummer Vinnie Paul's passing by transforming tragedy into a celebration of art, music and life. 
If you've never seen Chad Gray (formerly of Mudvayne) perform live, you're missing out on one of history's great rock acts. Bombastic, eccentric and just an overall wholesome guy, Gray has mastered heavy metal. His flow rivals the best of rap's golden years. His pace is overwhelming yet captivating. But what differentiates Gray from his contemporaries is his ability to balance his unclean vocals with clear, succinct intermissions of calm. 
Gray regularly departed the safe confines of the stage to walk along the barricade, which essentially served as a de facto tightrope. He jumped into the crowd, held the hands of concertgoers and sang into his audience's faces, introducing a sense of community absent from many other shows. 
HELLYEAH proved why they are held in such high regards within the metal community. They are loud, but their sound has a purpose. Their energy is raw, but their performances are meticulously calculated and coordinated. They overwhelm you with passion omit filler noise.  And the crowd responded accordingly.
The audience chanted "Oh My God" and "Black Flag Army" as though they were age-old anthems rather than 1-month-old releases. Concertgoers risked concussing themselves as they headbanged along to the racing speed of "X" and "333." HELLYEAH's cover of Pantera's "Walk" and "I'm Broken" was a beautiful tribute to both Paul and "Dimebag" Darrell, two icons of the metal scene.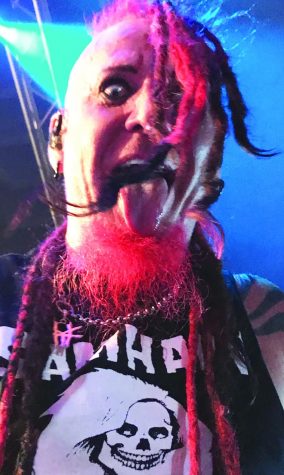 Gray also offered an introspective, reflective speech thanking deceased rock legends for their contributions. Rather than jockeying for position within the genre, Gray celebrated the collaborative effort put forth to make rock and metal what it is today. He thanked Chester Bennington of Linkin Park, Chris Cornell of Soundgarden and Lemmy Kilmister of Motorhead for their tireless dedicated to their crafts. He relayed a sobering, blunt narrative of Paul's fear of death. 
My only reservations with the show was with the Apollo Theater A.C. itself. Technical issues delayed the advertised door time by over thirty minutes. However, rather than offer an explanation or have attendees line up inside, as the venue has done for past concerts, the Apollo Theater A.C. staff opted to leave fans outside in the blistering cold. Once inside, Apollo Theater A.C. security afforded two overserved men four chances to instigate a fight. Fans openly petitioned for the removal of both fans, only for security to reject the pleas. Eventually, both men were removed after one man struck a teenage girl, prompting a fan revolt that required immediate intervention. 
Overall, this show was a fantastic showcase for three bands that adamantly defend the value of crowd engagement. The energy was refreshing, the brazen celebration of all things metal was endearing and the music was lively.