White Sox of the Future: Third Base
Yoan Moncada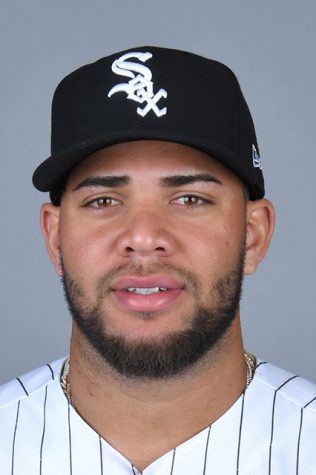 Well, this is a nice surprise. Last year, former no.1 overall prospect (per MLB Pipeline) Yoan Moncada was being denounced as a bust. Over parts of three seasons between Boston and Chicago, Moncada hit for a paltry .206 batting average (BA) with a downright ugly 33.3 strikeout percentage. Aside from leading the Major Leagues in strikeouts as a 23-year-old in 2018, Moncada also committed the third most errors in the American League with 21 as a second baseman. Chicago White Sox fans, while acknowledging his inexperience, began to worry.
In 2019, Moncada looked like a transformed baseball player. While he did strikeout in over 30% of his at-bats, his strikeouts were a result of aggressiveness rather than passiveness. His BA increased a full 80 points, from .235 to .315, good for third in the American League.  Sure, his walk rate dipped, but his newfound aggression at the plate led to a 52-point increase in on-base percentage (OBP), a 148 point increase in slugging (SLG) and a 201 point increase in OPS (on-base + slugging). Finally, while transitioning to the more demanding third base position, Moncada committed six less errors, albeit in 199 less innings. 
In other words, if Moncada is able to replicate his 2019 output, not only will he solidify himself as the White Sox third baseman of the future, but he will also be a perennial All-Star.
Jake Burger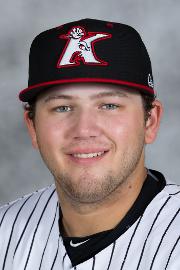 Remember Jake Burger, the White Sox' 2017 first-round draft pick? You'd be forgiven if he slipped your mind, as he hasn't actually played baseball since 2017. 
Jake Burger's story is both sad and discouraging. After being drafted 11th overall in 2017, Burger tore his Achilles' tendon while running out a routine ground ball. Soon after, he tore the same achilles while rehabbing, negating the progress he made and extending his recovery timetable. In 2019, he had to halt participation in baseball activities thanks to a severely bruised heel in the same foot, costing him the entire 2019 season. Overall, three injuries have cost Burger, now 23, two invaluable years of development.
Coming out of college, Burger was celebrated for his smooth stroke and propensity for making contact. It was anticipated that he could hit between 20-30 home runs annually once his plate approach fully matured. However, a spate of injuries has thrown Burger's future into question, rendering him an unknown at this point. If he can come back and develop into the player the Sox hoped he would become when they drafted him, he will have every opportunity to earn a roster spot. However, while it's too early to write off a 23-year-old former first round pick, two years on the shelf seldom bodes well for baseball players.
Bryce Bush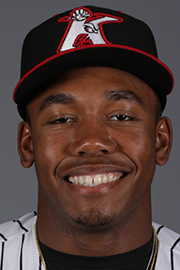 Bush, 19, was a surprise 33rd-round signee out of De La Salle Collegiate High School in 2018, particularly after breaking the news of his drafting by tweeting "lol." According to Baseball America, Bush has "some of the best pure bat speed in the 2018 class, with lightning quick hands through the zone that he uses to produce lots of hard contact and above-average power." However, Bush and the White Sox will need to make adjustments to an unconventional batting stance and an inconsistent swing trajectory in order to extract Bush's full potential.
At 18-years-old, Bush held his own in rookie ball, hitting for a combined .308 with three home runs and 38 RBIs over 28 games. However, an overly-aggressive assignment to A-ball in 2019–Bush was two-and-a-half years younger than the average A-ball player–exposed the flaws in Bush's game. Over 67 games with Kannapolis, Bush hit an alarming .201 with a 31.9 percent K%. However, at this age, statistics should be viewed with a grain of salt, as only an elite few have developed their game enough to offer a complete illustration of what they have to offer. Bush has the tools to propel himself into MLB.com top-100 prospect list if he continues to adjust his game and patch up his flaws.
Anthony Rendon
If we are being honest with ourselves, the only way Moncada gets displaced from third base in the immediate future, barring substantial retrogression, is if the White Sox sign current Nationals' third baseman Anthony Rendon this offseason.  
Following the departure of Bryce Harper, the 29-year-old Rendon shouldered the Nationals' offensive, finishing the 2019 season first in RBIs, second in BA and third in slugging in the National League. His offensive explosion makes him a frontrunner for the MVP award, as our own Jose Moreno writes, though he will face stiff competition from the Dodgers' Cody Bellinger and the Brewers' Christian Yelich. Should the White Sox find a way to land Rendon, he has the ability to immediately step in and anchor the middle of their lineup, which is more a testament to his abilities than an indictment on the current talent the White Sox have. In other words, Rendon is the type of player you make room for. 
Honorable Mentions: Zach Remillard, Yeyson Yrizzari, Lenyn Sosa