Chicago White Sox Breakdown: Catcher
Adopting the rubric that brought the Chicago Cubs their first World Series title in over 108 seasons, the Chicago White Sox siphoned off their most valuable assets for the sake of initiating a long-awaited rebuild. However, following two difficult seasons of prospect development, Chicago White Sox fans can finally see the light at the end of the proverbial tunnel.  With the majority of the team's prospects having either already exhausted their prospect status or teetering on the precipice of a Major League promotion, it's time to look forward towards constructing a roster capable of contending for the ever elusive playoff berth. Beginning with the catcher's position, this feature takes an in-depth look at the overall organizational options while attempting to project which players will lead the Sox charge into future contention.
James McCann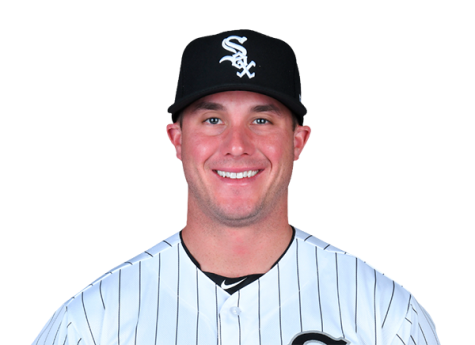 This past December, the Chicago White Sox signed catcher James McCann to a one-year, 2.5 million dollar contract. Primarily a stopgap between the departing Omar Narvaez, traded in late 2018 to the Seattle Mariners for closer Alex Colome, and former first round pick Zack Collins, the McCann signing was largely regarded as an inconsequential transaction. After all, "McCannon," as McCann is fondly referred to, is predominantly known for his defensive prowess.  Additionally, with incumbent starter Welington Castillo already on the roster, it was largely assumed that McCann would be relegated to the role of backup catcher.
Fast forward to September and the narrative on McCann has shifted drastically. An unlucky combination of injuries and offensive struggles for Castillo opened the door for McCann to usurp Castillo on the depth chart and stake his claim as the White Sox's starting catcher.  McCann responded by getting off to a blistering start, peppering opposing pitchers to the tune of a .367 batting average (BA) in the month of April and a .338 BA in May, earning him his first career All-Star berth. However, McCann's defensive contributions have been equally if not more important for the White Sox.  Tasked with handling a pitching staff overwhelmed by season-ending injuries, McCann's pitch calling helped transform former No. 1 overall pitching prospect, Lucas Giolito, from the worst qualified starting pitcher by nearly every quantifiable metric into a bonafide staff ace and an American League All-Star representative.  Though McCann's offensive production has tapered off since the All-Star break, he has remodeled himself from an acquisitional afterthought to a potential mainstay behind the plate.
Zack Collins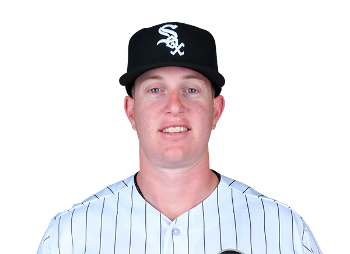 White Sox catcher Zack Collins is an enigma. Drafted tenth overall in the 2016 MLB draft, Collins was widely considered the top college bat coming out of the college prospect pool after a stellar career at the University of Miami. However, Collins saw himself relegated from a top 100 prospect to a complete MLB Pipeline omission after putting up pedestrian numbers throughout his first three seasons in the White Sox organization. Nevertheless, Collins' remarkable plate discipline offered a faint glimmer of hope for even the most staunch pessimists, as his current on-base percentage (.402) sits an incredible 123 points above his batting average (.282).   
In June, Collins grossly underwhelmed in his brief stint in the majors, hitting for a paltry .077 average over nine games with the White Sox. However, since his demotion, Collins recalibrated his plate approach by emphasizing contact over plate discipline, subsequently raising his batting average by an incredible 50 points and earning him a second promotion on Sept. 2.  
Major League scouts have seemingly come to the consensus that Collins, who has failed to take significant steps forward defensively, profiles best as either a first baseman or designated hitter, two positions that offer minimal value from a defensive standpoint. Should Collins transition to first base, he'll find his future with the cast in a shadow of doubt considering that the White Sox recently invested in a top 3 pick, University of California first baseman Andrew Vaughn. However, if Collins can improve his defensive mechanics and continue to emphasize contact rate over walk rate–Collins has struck out in over 28 percent of his plate appearances in 2019–it is feasible that the White Sox could opt to move forward with Collins as their primary backstop.
Yermin Mercedes
Despite displaying an offensive arsenal that rivals even the most capable MLB prospects, Yermin Mercedes has routinely been absent from every credible top prospect list. What makes Mercedes' omission even more perplexing is that he is hitting for a higher batting average than both Collins and top-five MLB prospect Luis Robert. The knocks against Mercedes are two-fold. First, at age 26, he's a relatively older prospect even for AAA Charlotte. Second, he has a glove made of concrete. Looking beyond his stellar 44% caught stealing percentage, Mercedes has been susceptible to a plethora of blemishes behind the plate, allowing 16 passed balls and committing 8 errors in his first 4,661 innings in 2019 (for comparison's sake, McCann has allowed 23 passed balls and committed 23 errors in 4,438 innings). Mercedes' value will likely be limited by a shift to designated hitter. Despite his defensive limitations, a statline of 23/80/.317 across AA and AAA may be too enticing to keep him out of the big leagues.  Expect Yermin Mercedes to make his major league debut this September.
Seby Zavala
Seby Zavala has experienced a disappointing regression in 2019. The former 12th round draft pick has barely managed to hover above the Mendoza line at AAA Charlotte, hitting for an embarrassing .222 batting average. What makes Zavala's season even more disappointing is the fact that at this time last year, Zavala's offensive outbursts stimulated legitimate debate as to whether or not Zavala had leapfrogged Collins as the White Sox's most promising catching prospect. Fortunately, Zavala's defensive prowess and steady power numbers (he's hit 20 home runs in 2019) suggest that he may be a candidate for a bounce back year in 2020.  
Honorable Mentions: Gunner Troutwine (Kannapolis Intimidators), Evan Skoug (Winston-Salem Dash).
Leave a Comment