NEIU Hosts First Independent TED Talk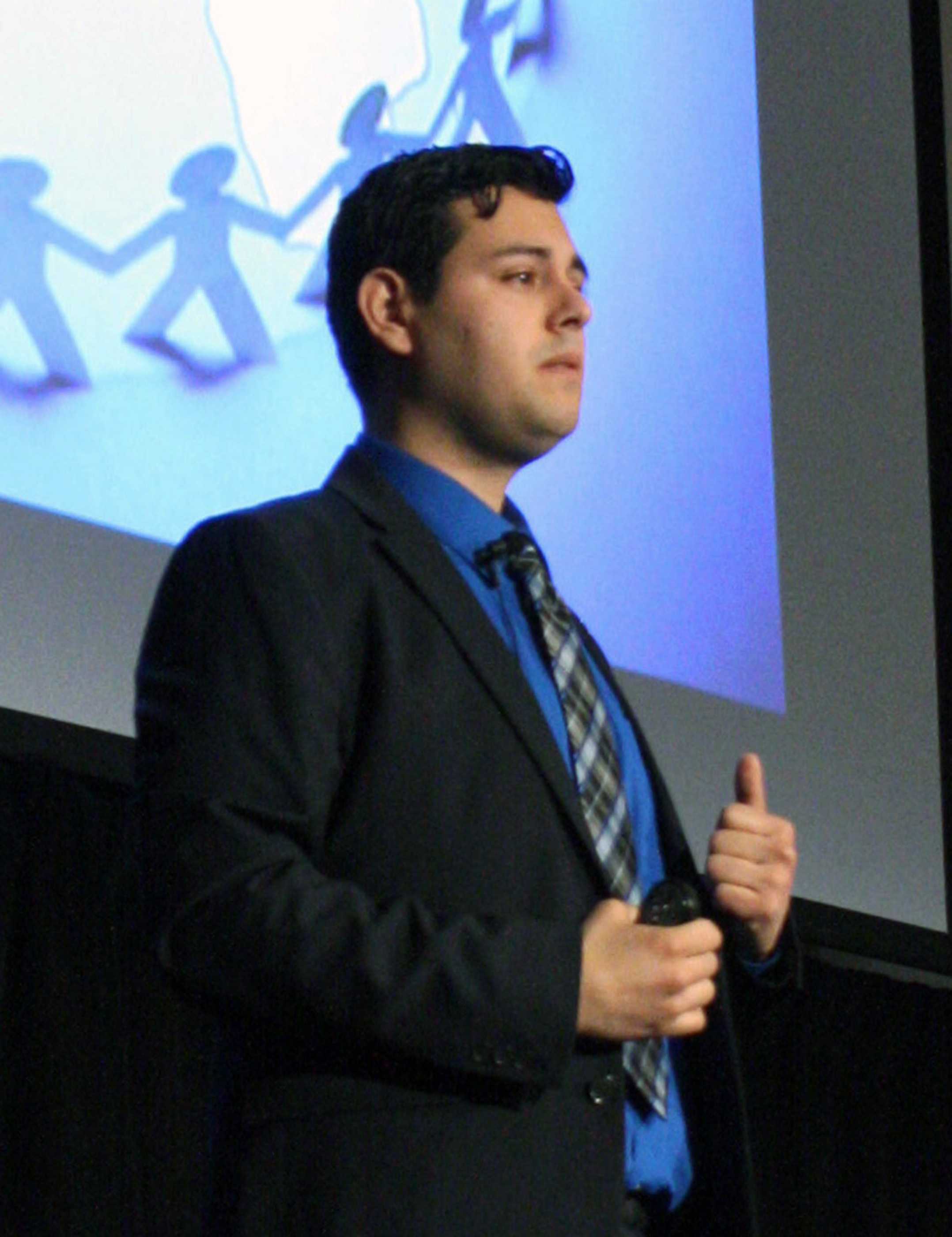 TEDx came. TEDx saw. TEDx got people talking.
"It's not just great speeches from great people," said Joanna Zuño, a senior English major at NEIU and event volunteer. "It's all about perspective and the more perspectives you see, the more considerate you'll be about your fellow man or woman or child."
Northeastern held its first TEDxNEIU talk made possible by students, staff and the Office of Student Leadership Development. From the smell of home to how praying mantises are just as smart as human beings, members from, and associated with, the university presented on a wide range of topics.
A TEDx event is similar to a TED seminar, mostly seen on Netflix and YouTube, but it is independently organized and coordinated. TED (Technology, Entertainment and Design) is a global organization devoted to spreading ideas worth sharing.
"A TED talk is a standing point of inspiration from any everyday person," said Zuño.
"It is such a great opportunity not just for the speakers but also for the panel and everyone who worked behind the scenes," said hostess Nikki Nigl, a CMT graduate student at NEIU.
The seven very different conversations presented by each speaker provoked creativity and critical thinking throughout the audience.
Among the afternoon's many highlights was Dr. Ryan Poll, English and M.A. Advisor, who presented "Everyday Poetics and Everyday Politics."
"Poetry is essential to who we are as collaborative, creative thinkers and as world builders," said Poll. He explained that politics is difficult because it's about relationships with people that are distant, strangers and invisible to many of us.
According to Poll, poetry is about rethinking the world. For example, in order to create a bill, even lawmakers must use their figurative imagination to think about how it's going to affect people that they don't see or that they don't know.
Frederick Prete, Ph.D., a biology professor at NEIU, thanked his student-research team and two sons for the information he was able to share on "Seeing What's in the World: Why Praying Mantises Are as Smart as You Are."
Prete stumbled upon a praying mantis one day and grew an interest for the insect's incredible visual abilities.
"I'm hoping to continue my research until we have a workable prototype of a visual prosthesis for visually impaired children," said Prete, who was a special education teacher early on in his career.
Sarah Paulis, an NEIU alumna, asked the audience to "imagine a world where Chicago summers no longer exist." Given the current weather conditions, that would be an awful thing to imagine for many Chicagoans.
In her presentation "Losing Home," Paulis told the story of when her grandmother had to leave her home in Iraq and relocate to the U.S. Paulis' two homes were at war and, because of that, her grandmother became an internationally displaced person.
"There is a sense of homelessness which immigrants feel when they come to a country and they are unable to return to their home countries," said Paulis. "Chicago without its summer is me without my home."
A large part of Paulis' inspiration for presenting at NEIU was the university's large Latino population. "I know that we have a lot of undocumented students or students with undocumented parents," said Paulis. "It's important to find community outreach."
Other speakers challenged how the media and society define what it means to have a disability, called for an end to our nation's "English only" outlook on immigrants, discussed the value of storytelling and the craft of map-making.
"I think it's a great way to share ideas and to get people motivated about things that you're interested in as a speaker," said Emily Hosman, a freshman CMT major at NEIU.
"TEDx talks are important to NEIU because they're putting us on the map," said Jennifer McGrath, a member of the Leadership Pathways Program and a senior sociology major at NEIU. "This event kind of anchors us as an academic focused school."