Maybe Next Year, Seriously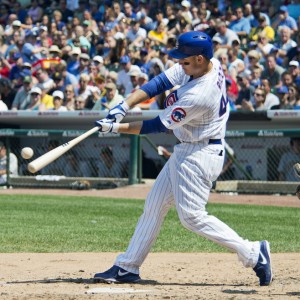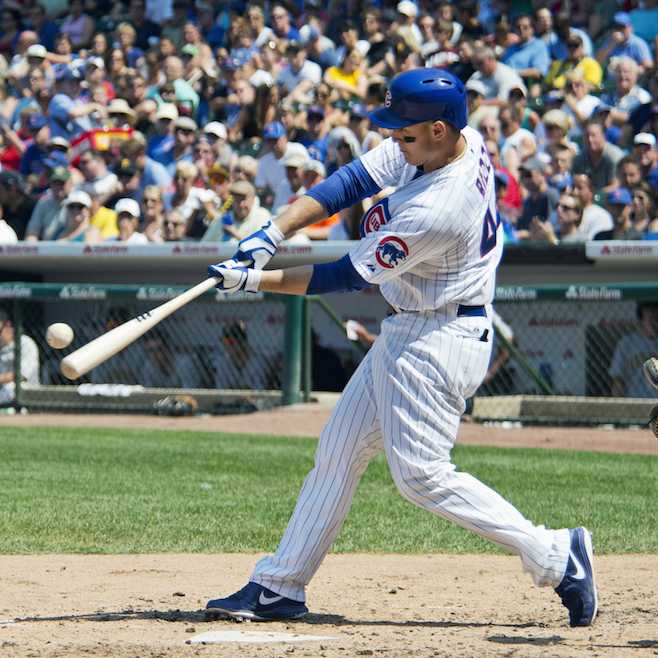 The end of the regular season is approaching and yet again the Chicago Cubs will not be in the playoffs. The 2008 season feels like decades ago at this point because the Cubs have been out of the playoffs for six consecutive seasons.
Normally at this point Cubs fans would be holding their heads down and questioning whether they should start rooting for another team. However, 2014 has brought something that Cubs fans have not seen in a long time: hope.
When Theo Epstein first came to Chicago he told fans that they are going to have to be patient but he promised them that they would be rewarded with a perennial playoff team when the process is complete. With each passing season fans' patience is running thinner and thinner as what very little All-Stars the Cubs have had were traded off to other teams for younger, unproven talent.
It is hard for fans to get excited that prospects are doing very well in the minor leagues. Whatever they do in the minors does not matter because they are not winning the Cubs games in the big leagues. That all has changed now that we can finally see some of the pieces falling into place.
Anthony Rizzo and Starlin Castro have finally shown what they can really do. They both made it to the All-Star game for the first time having played together. Castro silenced his critics by bouncing back from an awful 2012-13 season to produce a near .300 average.
Rizzo really broke out this season. He set career highs in slugging percentage and home runs. If he were on a playoff contending team, his name would easily be in the running for MVP. This season cemented him as one of the best left-handed bats in baseball.
Not only did the major league players have a breakout season but fans also got to see the much talked about talent in the minors coming to the big leagues to show what they got. Three of the team's top prospects were promoted in the second half of the season.
First was Arismendy Alcantara, a second baseman/utility player. He started out hot but faded down the stretch as a wrist injury slowed his production. In limited time, he showed that he could play good defense in multiple positions and hit for a little power. He will likely never reach stardom, but his versatility is something that will be coveted when the team starts contending.
Next was star prospect, Javier Baez. In his first game against the Colorado Rockies he blasted an extra-inning game winning home run. Like Alcantara, he has cooled off a bit after a red-hot start. He is currently hitting under .200 and is striking out at an alarming rate. This is concerning but fans have to keep in mind he is only 21 and an offseason to work on better pitch selection is going to do wonders for him.
The last big prospect to come up was, Jorge Soler. Soler has consistently crushed the ball in his young career with the Cubs. His slugging is off the charts and he is playing quality defense in right field. Like Baez his strikeouts may be a concern but he is only 22 and should make great use of his offseason to head into 2015 on top of his game.
Chicago's rotation has been great in the second half. Former highly touted prospect Jake Arrieta and rookie Kyle Hendricks have been great in the second half of the year. Rounded out with Felix Dubront and Tsuyoshi Wada the Cubs rotation has been taking a step in the right direction. Neil Ramirez and Hector Rondon have pitched very well from the bullpen. The pitching staff still needs some work but this has definitely taken a step in the right direction, even after the departures of Jeff Samardzija and Jason Hammel.
Last, but certainly not least, is Kris Bryant. Now he has not done a single thing in the majors, that being because of the structure of the last collective bargaining agreement, and the front office's desire to control his rights as long as possible, but his minor league numbers were something to get excited about. He batted .325, slugged .661 and led the minors in home runs and RBIs (43 and 110.) He was also recently named Baseball America's Minor League Player of the Year.
Yes, fans have had to endure yet another losing record but with money to spend on the free agent market I do not see the Cubs with a losing record next season. With the addition of a few starting arms, the Cubs could make a huge jump in the standings next season. There is just too much talent coming up and too much money to be spent for them to remain sub-par. According to the standings, the Cubs are one of the worst teams in the league, but according to hope and optimism, a real contender is not far away on the North Side.