Review: Madden 2015
New Generation of Madden Impresses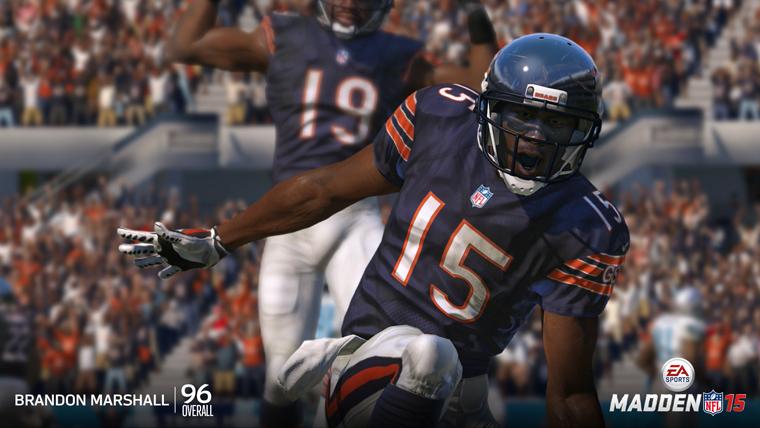 4.0 out of 5.0 Stars
Over the past few years, the Madden franchise has been stale. Being the only NFL football game on the market, the franchise has raked in millions of dollars despite lackluster games. Thankfully, Xbox One and Playstation 4 have seemed to revitalize the game's developers.
Right from the get-go, players will get the feel of a new and improved Madden. The opening presentation of cover boy Richard Sherman and his Seattle Seahawks teammates is sharp and sleek and best of all, the slow, annoying, tiresome, unnecessary animations on the menu screens have mostly been removed.
After the improved intro, gamers are directly dropped into a training mode. The beginning tasks are a bit dull for returning players, but as you delve deeper, the training is actually quite useful. The game will teach you how to read defenses and how to attack those defenses as if you were an NFL quarterback watching film. This is by far the best training mode the series has ever had.
Skills Trainer takes you through almost 50 tutorials and drills, and if that's not enough, you can tackle "The Gauntlet," 40 increasingly challenging tests. Though most experienced players will want to just skip right through to full gameplay, these modes provide a nice refresh of skills, they also will teach each and every player at least one new skill.
Once you've been sufficiently trained, it's time for gamers to test their skills in other modes. These are mostly the same as previous versions. Also very similar are the main run, pass, and other basic controls. Experienced gamers will feel right at home, beginners will quickly grasp the basics.
The only main control change is on the defensive side of the ball. While controlling a defensive lineman, the quality of their jump depends on a timing-based push of a button. This evens the playing field a bit. In previous years, rushing the passer was simply based on your ability to push the "shed block" buttons as rapidly as possible. This skill-based improvement makes it much more difficult to get to the quarterback.
Lastly, the play calling menu has been slightly changed. You can still search by play type, player, etc. but the view and controls are much more dynamic.
A few rather hilarious glitches have gone viral, but I've not experienced anything even close to those. Gameplay is smooth, the realness is off the charts and the overall fluidity is truly excellent.
Madden still has some tedious features such as the pregame and halftime shows, but the gameplay and graphics are the best that the series has ever seen. While it may still remain below the ranks of games like FIFA and NBA 2K, Madden 15 is back to being one of the best sports games on the market.