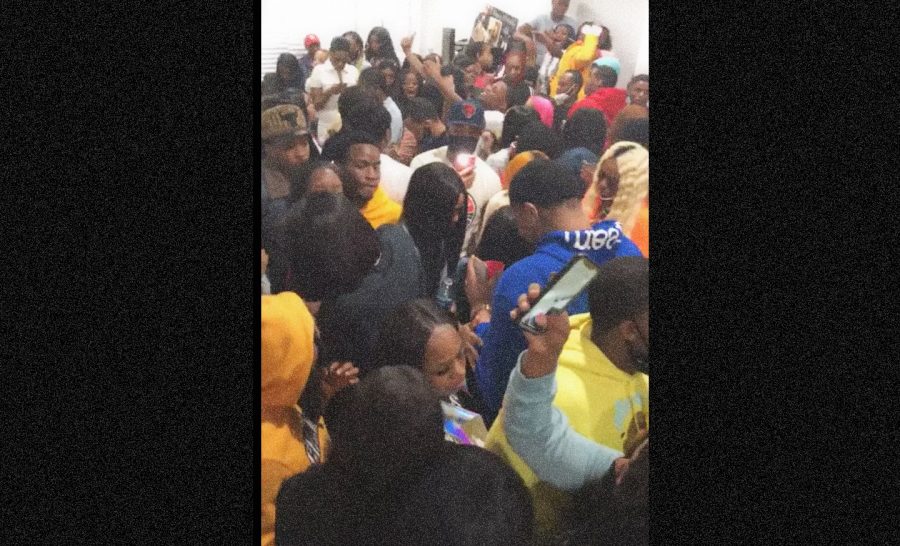 Chicago Fire Department commander's home site of viral Chicago house party
April 30, 2020
The townhouse that hosted a heavily-attended party in Chicago's Galewood neighborhood belongs to a Chicago Fire Department commander, according to Alderman Gilbert Villegas
Last weekend, a video showing dozens of partygoers packed inside a small basement went viral on social media. The house in question is owned by Chicago Fire Department commander Christine Matthews
Matthews' 26-year-old son Janeal Wright admitted to hosting the party but denies understanding the severity of the novel coronavirus COVID-19 pandemic.
"I mean, I've been totally oblivious to the stay-at-home message and everything," Wright said. "I really hadn't known anything about it. I kind of looked at it and thought it was a scam or something like that, or it really wasn't real. But I see how serious it is now."
Chicago Mayor Lori Lightfoot condemned the organizers and attendees, referring to their conduct as "reckless."
"They put themselves as risk, but not only that," said Lightfoot. "Every single person there that put themselves at risk puts the next person and the next person they come into contact with at risk."
The video shows people crammed shoulder-to-shoulder in a confined space. Few attendees wore protective face masks, despite standing inches apart from one another.
Wright reportedly disabled the doorbell sensor to prevent his mother from receiving notifications about increased activity. Matthews claims she returned home to a clean home and remained unaware that a party took place.
Matthews also states that she's been away from her family from two months due to the hazards of her profession. "So if I'm doing social distancing, then I most definitely don't condone this type of behavior," she said.
The Chicago Fire Department also confirmed that Matthews is under investigation for participation is the "Don't Rush Challenge," which potentially violated Chicago policy.
Chicago responders dispersed approximately 50 people from the party without incident before issuing the homeowner a citation for disorderly conduct.
Last Thursday, Illinois Gov. J.B. Pritzker extended Illinois' stay-at-home order through the end of May. The stay-at-home mandate bars public gatherings of more than 10 people at a time, citing such measures as a strategy to blunt the transmission of COVID-19.
"I want to remind everyone that by doing that, by standing together, not social distancing, many people not wearing masks, you're literally putting everyone around you in danger," said Pritzker. "They are putting you in danger. And very importantly, all of those people are putting their families and their friends who are not there with them in danger."
Illinois' 51,981 confirmed coronavirus cases are the most among Midwest states. Cook County, home to Chicago and its neighboring towns, confirmed 34,880 cases and 1,516 deaths as of April 29. 
Read more by Matthew Rago:
FACT CHECK: Did the Trump administration fire the entire pandemic team? Well, sort of