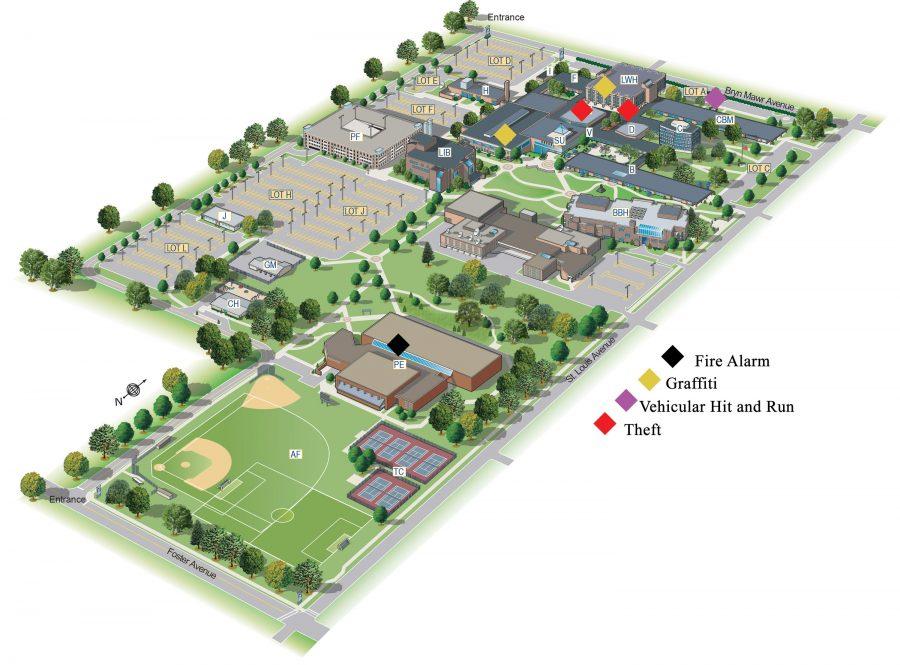 Map provided by NEIU and edited by Steven Villa
Police Blotter
The following offenses occurred on the NEIU main campus between May 14 and June 3:
June 21, 2016
May 14 – Access Road: A teenager fell off his bike on the access road.
May 21 – Lech Walesa Hall: A student reported the theft of her book.
May 23 – Fine Arts Building: Graffiti was reported in one of the men's bathrooms.
May 24 – Lech Walesa Hall: Graffiti was reported in a classroom.
May 26 – Parking Lot A: An offender hit someone's car in the parking lot.
May 27 – E Building: The victim reported her purse stolen. The purse was returned without her iPad or money.
June 3 – Physical Education Building: The fire alarm was set off because of a system error.