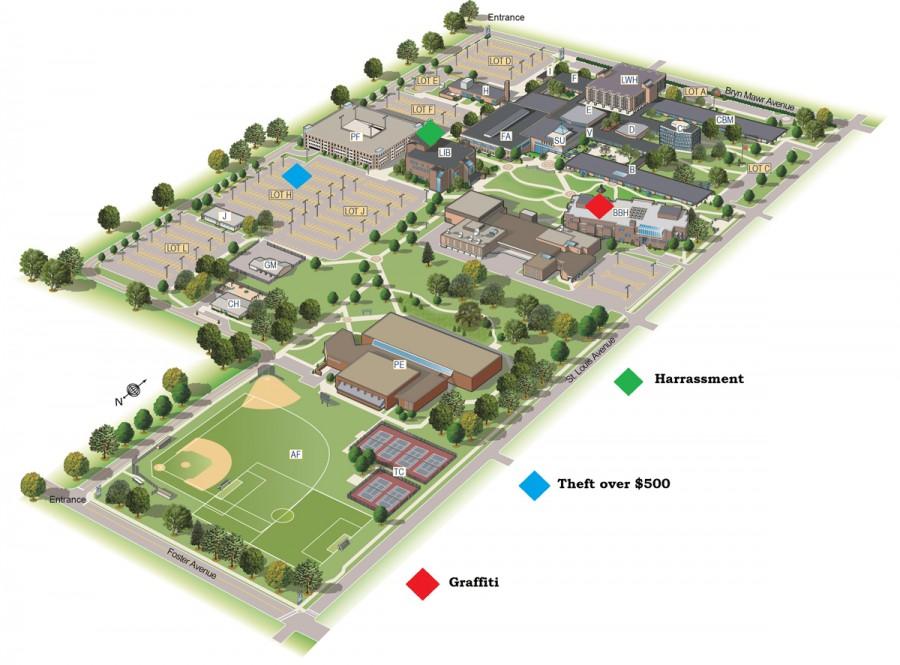 Map provided by NEIU and edited by Rut Ortiz
Police Blotter
The following offenses occurred on NEIU's main campus between March 14 and March 16:
March 14 – Bernard Brommel Hall: An unknown offender wrote graffiti on a door.
March 14 – Lot H: A contractor reported a theft of tools totalling over $500.
March 16 – Ronald Williams Library: A victim reported receiving threatening messages through Facebook. The offense is currently under investigation.