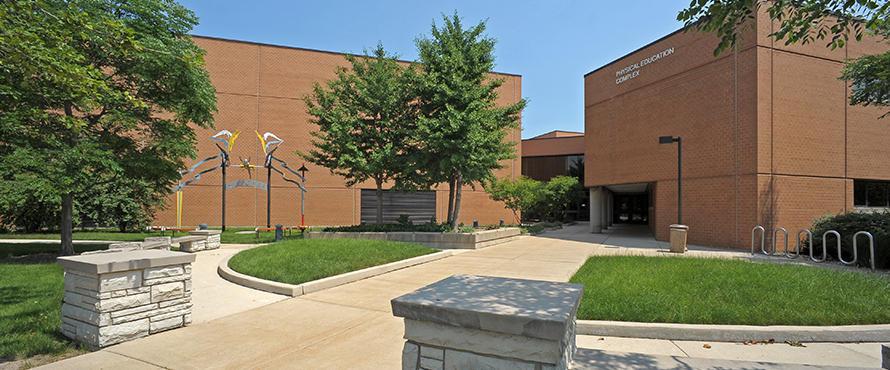 Exercise: Why It'll Work Out for the Better
April 5, 2016
Three common problems college students face when they're not active is weight gain, less social bonding and lower grades. There are benefits to working out though.
According to fitness instructor Kayla Hedman, "Fitness reduces the risk of illness, fights off stress and depression, helps to curb cravings, and suppresses hunger."
Maria Choochkeh has been a fitness instructor at NEIU for the past year. She works out four days a week for an hour and a half each day.
"If you are determined you can do anything,Choochkeh said. "If they (students) have the goals and intentions to workout then you can do it. If you don't have the time, exercise a good 15 minute stretch or a 10 minute jog".
Stephanie Gomez, a student at NEIU who goes to Coochkeh's group exercise class says she has been working out for five years. As far as trying to find time to work out Gomez said "sometimes it's difficult to work out, but I still manage to. I think the best advice I could think about is to find a way to put their work out into their schedule ". Having a healthy lifestyle is important to her future, because relatives on her mother's side of the family are diabetic. Her father's side of the family has high cholesterol. Stephanie believes that she has to exercise and have a balanced diet to avoid the same health diseases.
Student Aaron Carter exercises twice a week by playing basketball. If he has a test or homework that takes priority over fitness, he will go to the library and study. Carter stated, "You can do anything as far as exercise, and there's different ways to workout instead of going to the gym".
Joshua Carlson, also a student, exercises in the gym four to five days a week. For Carlson, fitness is not a priority. "It varies on what's going on," Carlson said. "I'm not a huge fitness buff.  I do enjoy my fitness, but can only do so much because of physical restraints, because of arthritis."  
Kaelah Smith does yoga three to four times a week. Sometimes she is forced to miss a day because of her children, school and her internship. She wakes up early to exercise, leading a healthy lifestyle
"Eating right and exercising gives you more energy to work towards whatever goals you have made for your future," Smith said.
Suha Baloch a student here says that she doesn't work out. She feels that fitness is important but she is just too lazy. Baloch says "I have time but the motivation just isn't there. It's having an impact on me now because I'm having migraines, and my doctor recommended that I work out".