Sports Snacks
April 28, 2022
NEIU Community Felt Basketball 3 v 3 Pick Up Tournament Like Homecoming
For the first time since the start of the COVID-19 pandemic, sport activities organized by the school were held at the NEIU P.E. Complex. More than 20 community members gathered to participate in a pick-up basketball tournament on March 9, 2022.
It was the first indoor sports played at NEIU since the COVID-19 pandemic began in March 2020 that included members of the school's community, as well as guests (two invitees per team). The tournament was also the first to be organized by Campus Recreation's new administration.
The tournament ran into some issues of scheduling, including participants not knowing what teams they would play against or the exact time the activity was to finish, but most of them stayed until the end at 8 p.m. The winner of the pick up tournament was Team 5.       
Brian Tran, a computer science major at NEIU, said "the tournament is a prime example of the school healing from the pandemic. I think that this signals to students that sports are coming back to campus."
Derek Ansong, one of the Coordinators at NEIU Campus Recreation said, "The 3 v 3 basketball tournament gave us a pretty great measuring stick in regards to running intramurals in the Fall. The tournament had a great turnout. It was very encouraging to see how many students we had participating."
Tran also said that the pick up tournament was "an opportunity to bond because mostly we have not seen each other before."
Campus Recreation will offer officiated basketball games on Tuesdays starting in March. 29, from 3 p.m to 4 p.m.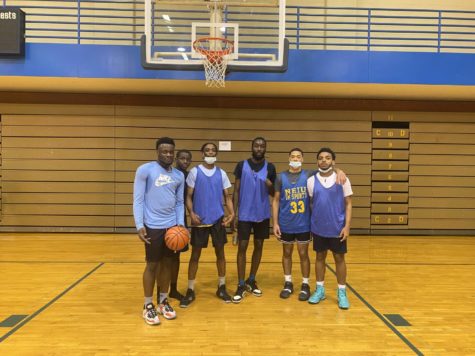 NEIU is also organizing a soccer pick up tournament at the P.E Complex to be played on Thursday, March 31, 2022 at 6:30 p.m.
Campus Recreation Expands Offer of Sports Activities with Fitness Classes, Climbing Wall, and Sport Clubs Meetings
Campus Recreation added new weekly activities and announced the beginning of new weekly  sports club meetings to its April 2022 calendar. 
One of the highlights are the Climbing Wall lessons that will take place on Fridays, from 2pm to 5pm, starting on April 1. Jon, the Outdoor Adventures Coordinator at NEIU, will teach tricks and tips on climbing drawing on his experiences in California. These classes will take place at the P.E. Complex alternate gym. 
There are also activities for people who want to learn how to workout properly. Emmanuel Garza, one of the Fitness Center consultants, will teach step by step workouts for people initiating into fitness. Ansong said of the class that "Garza is ready to provide a program that caters to all levels of fitness." These classes will take place at P.E. Complex's Studio 1 all Thursdays starting on March 31, from 5 p.m to 6 p.m.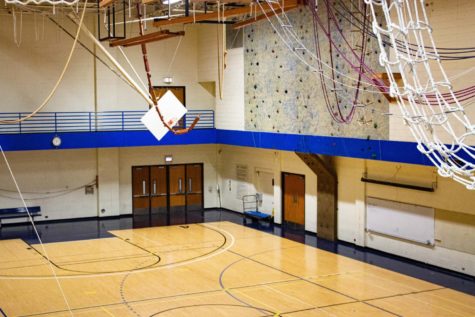 Campus Recreation has and will start hosting the following clubs and classes in the upcoming weeks:
Judo Club: Mondays & Thursdays 5:30 pm – 7 pm in Studio 2. Ongoing.
Total Body Aerobic and Weight Training: Mondays & Wednesdays 11:30 am -12:30 pm in Studio 1. Ongoing. 
Boxing Club: Mondays & Thursdays 4 pm – 6 pm in Racquetball Court 4. Ongoing.
Spin Class: Tuesdays & Wednesdays 4:30 pm – 5:30 pm in Studio 2 (Starting 3/30)
Full Body Fitness Class: Tuesdays 6 pm – 7 pm in Studio 1 (Starting 4/5)
Per Ansong there are still no updates on NEIU's swimming pool repairs.