"Healing is not linear": A NEIU K(NO)W More Panel for Helping and Giving Knowledge for Survivors
April 14, 2022
Throughout the month of March, there were several online and in-person campus events for Women's History Month, to highlight the powerful and talented women throughout the past and in the present. On March 28th, 2022, there was an event sponsored by NEIU's K(NO)W program titled "Women Healers," held in the south section of Alumni Hall. The panel discussed services that help students who have experienced sexual assault, dating/domestic violence, or stalking in some form.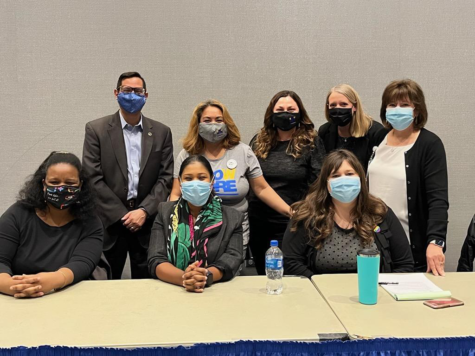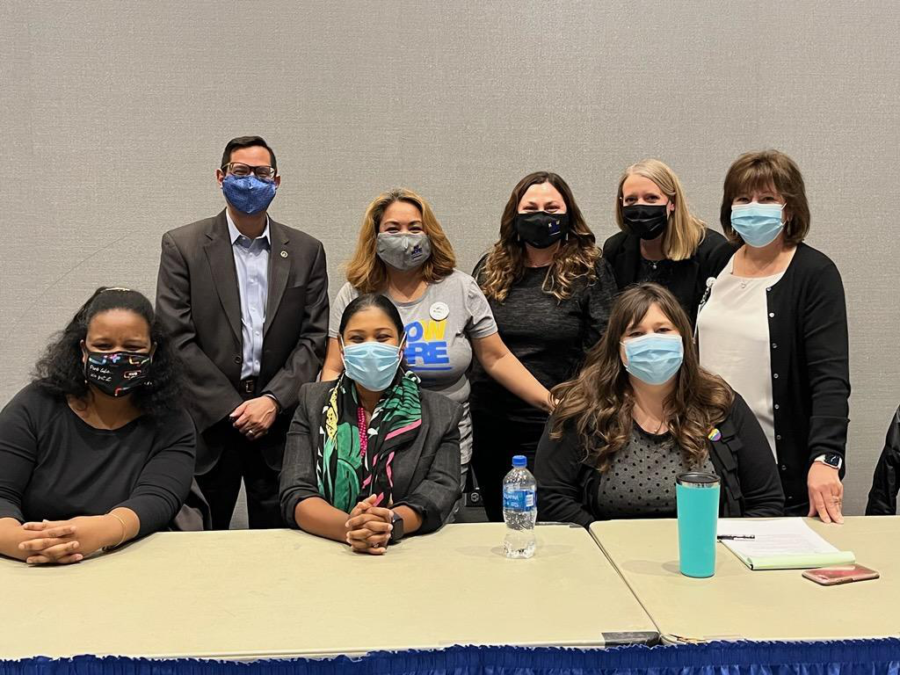 The panelists were Lauren Miller, Legal Advocate, who was representing Howard Brown Health, Dr. LaShanda Nails, a Trauma Therapist from Resilience, a not-for-profit organization for helping sexual assault survivors, Melissa Murph, a Sexual Assault Nurse Examiner (SANE), at Swedish Hospital and Mary Hain, an Assistant State's Attorney in the Special Victims Unit at Cook County State's Attorney Office. Jennie Lasko, Assistant Director for Student Health Services, was the moderator for the panel. The event was organized by Annette Brandt, who is the Grant Project Director as well as the organizer for the K(NO)W MORE program.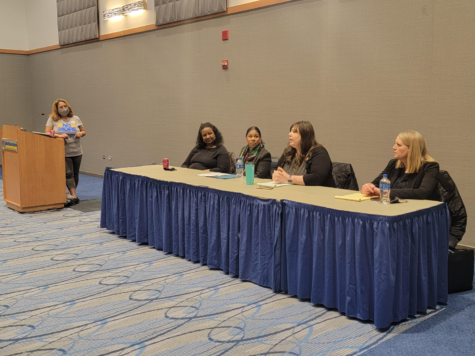 There was additional information from a package provided by Swedish Hospital, given out to the audience at the panel by Brandt. It had information involving consent, power dynamics for abusive and violent behavior, as well as information about Swedish Hospital.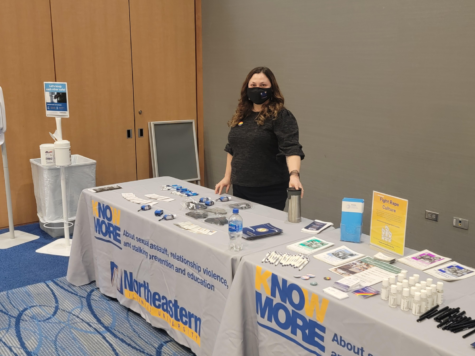 There were a lot of topics discussed in the two hour panel centered around sexual assault. The panelists talked about various misconceptions around sexual harassment and abuse; such as when to file a police report, with Hain saying that people should "mak[e] the [police] report as soon as you're ready to." Later, comments on the panel  mentioned other options for reporting and varying degrees of involvement from the victim, detailing that a report can be held in the system for up to two years.
Murph mentioned that if someone is at the hospital for sexual assault they can request an advocate, as well as other services during the hospital visit. Miller said, "All advocacy services are free," helping with concerns about financial assistance for going to the hospital, and other medical concerns. It was also mentioned that Illinois hospitals provide state medical vouchers for survivors, for things such as covering hospital pay up to 90 days from the start of treatment as well as going into detail on who is able to get the voucher and the time limit to access the voucher. Even survivors who reported weeks or months after the assault can still receive services.
There was also a section which addressed concerns about consent, which Murph and Hain went into detail. Murph said that "It should be an enthusiastic 'yes!'" from all parties, while Hain went into the legal definition of the word and how the second definition, which is to [give permission for something to happen] has caused some contention in the courtroom for her