Alternative Spring Break: Selma, Alabama – A Reflection
April 4, 2022
I was not expecting the trip to Selma, Ala. to be the way that it turned out. I was surprised, saddened, and angered. I laughed, cried, and was fearful. Now, as I sit at my dining room table, I miss my partners in crime. These fellow NEIU students are now family. 
I am considered a non-traditional student. At 53, I am not the person you would think who goes on spring break — let alone Alternative Spring Break (ASB). Spring break is for younger students, right? I was so very wrong. I am also very glad I was wrong. 
If you throw in the fact that I am also disabled, then it makes it harder to believe that I was considered a possible member of this trip. When I got the email that I was chosen to go, I did not give it a second thought. I went and visited Selma, made lifelong memories, found a new purpose for my life and an openness to meet new people. I do not want you to think that NEIU would hold anyone back from this experience due to a person's age or disability. NEIU would never do that.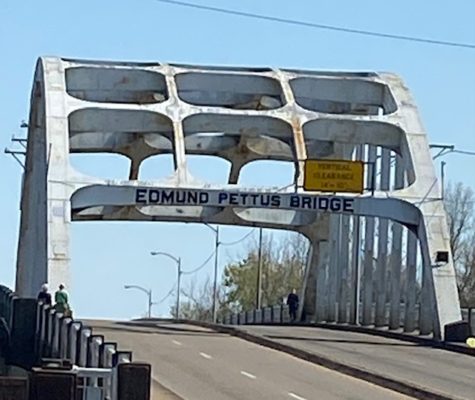 Our school is one of the most diverse universities around and we are learning each day to have more opportunities for inclusivity. The pandemic has done a great deal of damage to many of us, but I can say that it has made me want to experience as much as I can. Going on ASB to Selma was the best thing to happen to me in years. 
It may seem a bit cheesy to say we met as fellow travelers and left as family, but we did. The heaviness of the trip, the mix of attendees, and what we learned about Selma allowed us to bond. My feeling is that these things, when mixed, made this trip as memorable as it was. As I entered the city of Selma, I was shocked to see how the birthplace of the civil rights movement stood alongside boarded-up buildings and one of the most important symbols of the '60s: the Edmund Pettus Bridge, which became known for the events that took place on March 7, 1965, also known as Bloody Sunday.
On Bloody Sunday, 600 peaceful protesters were assembled and poised to walk over the bridge while armed state troopers stood on the opposite side. They ordered the protestors to disperse, and when they did not many of them were injured or even killed by some of Alabama's police force. This event would unofficially become the beginning of the civil rights movement.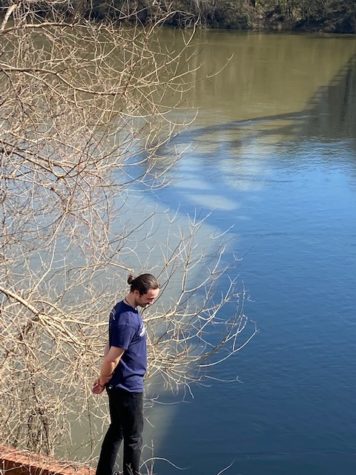 Television served a higher purpose on that day. The horrific events were captured and televised all over the world. It is said that this event led to the passing of the Voting Rights Act of 1965. The world watched Selma that day and thought that hating someone because of the color of their skin was no longer going to exist.  
As the days passed, the group from NEIU experienced working together at a resale shop that benefits the community of Selma and a food pantry that serves some 500 families. We even weeded a piece of land that is used to grow okra, corn, kale, lettuce, potatoes, herbs, and many other varieties of vegetables. The land is the site of a co-op garden. Members of the Selma community work the land and either sell the product or use it themselves in their daily meals. The food is also taken to a local church where a cooking class teaches the locals how to add these vegetables to their diets. The farm and the act of growing vegetables are new to the community. As Selma is seeing growth in these areas, it is also giving hope to them that a healthier diet is within their reach.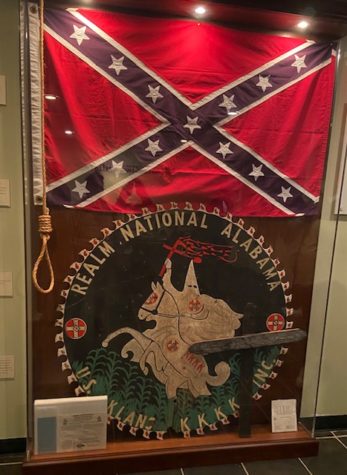 As mentioned before, this trip also brought sadness, and I am sure if you had the opportunity to speak with other ASB students that went on this trip, you would hear the same. We wanted to help more, do more and understand the thought process behind the divisiveness that invades every corner of Selma. It is not blatant or overt; in fact, it is almost totally hidden from strangers, tourists, or passersby. 
One resident told of an experience he had. He went out for dinner and when he entered the restaurant, it was divided in half — blacks on one side and whites on the other. What year is this again? It is hard to believe that this still exists. I feel the worst thing is that the division in that restaurant was self-regulated.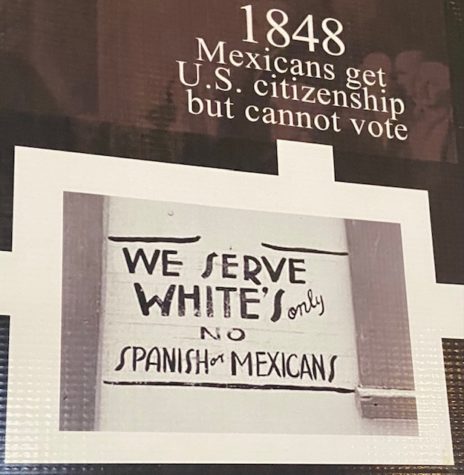 If you think about it, the hate of our brother is truly baseless. What is it really that one person hates about another? Is it just about the color of skin?
With the passing of each day, we became very aware that the fight for equality is far from over. The call for Selma 2.0 has started. One such champion for this cause is the people at the Selma Center for Nonviolence Truth and Reconciliation. The staff at this non-profit spoke of the need for equity and inclusivity. Each member of the NEIU group shared their feelings, desires, fears and who knew we could even write a song about our experiences on this trip? The center allowed us to learn and bring that knowledge back with us.  
The last stop of our trip will stay with me forever. We went to the Legacy Museum in Montgomery, Ala. In this museum, we were told that no photos or filming were allowed. As you walk through the exhibits, you watch, read and listen to the facts on how, why, and when slavery happened. The most jarring part of this museum is that in each corner, every word is written and every piece of artwork brings to life a reaction to what these people went through and what it must have felt like being torn away from their families and homeland and taken to a new country only to suffer as slaves. Generations suffered at the hands of white landowners. Families still feel the painful effects of slavery to this day. I took from that museum images that are seared into my brain forever. Knowing what I know now, and in more detail, I pledge to strive to educate others on the importance of voting. Voting is what we can do. We need to ensure that something so vile as racism does not rear its ugly head in our society.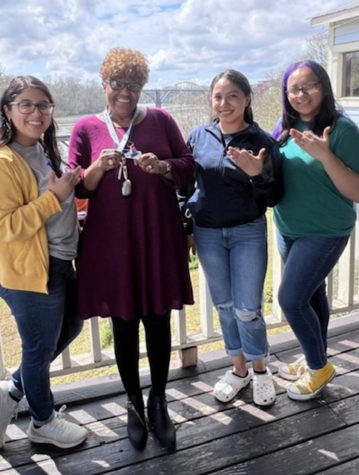 As they say, all good things must come to an end. We quietly packed our bags, gave out hugs, and promised to stay in touch. We did the things that most groups do but never follow up on. I told you we are family now, so of course, we all checked in on each other through the Groupme app and made sure that we all got home safe. We made plans to get together to make our presentation on the trip and even shared some more pictures. 
So fellow NEIU students, here is what you can do: Keep an eye out for information on a new NEIU garden club and join. Learn how to register to vote. Perhaps even read a few more informational articles on just what we learned on this trip.  
One last thing: if you get the opportunity to apply to attend ASB with NEIU, try it. The experience will have an impact on you and will supply you with so much information. These trips are win-win opportunities for the communities you are visiting and give you the chance to experience new things as well.  
With gratitude, 
A Member of the 2022 ASB Selma Family