New Campus Recreation Director Expects to Revitalize Activities at PE Complex
March 6, 2022
For this installment of our series about Campus Recreation, we interviewed Dr. James Ball, Interim Associate Director of Campus Recreation and Chair of the Department of Health Sciences and Physical Education. 
When former Director of Campus Recreation Christian Kopp and his team decided to leave Northeastern Illinois University (NEIU) at the same time, NEIU Campus Recreation was left in disarray. No activities were organized for students during most of the Fall 2021 semester and the P.E. Complex looked partially neglected. 
"I do not dispute what happened in Fall 2021," said Dr. James Ball, who accepted the job right after Thanksgiving break. His first moves are to revamp the department by hiring two full-time staff and tidying up the P.E Complex.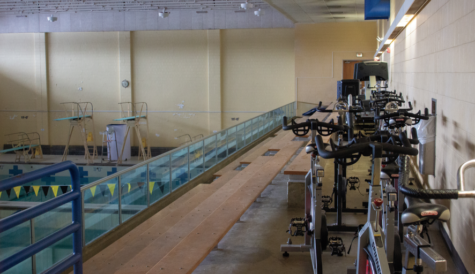 Dr. Ball also said that a part of improving the services offered by the university was fostering a professional treatment of students and other patrons by the P.E. crew. All of these moves were part of the Campus Recreation Action Plan President Gloria J. Gibson mentioned at the end of Fall 2021 in her answers to questions to her State of University speech. 
When asked about the P.E Complex's swimming pool, Dr. Ball said that the facility is not going to be open in the foreseeable future and that "there was no time frame" for the pool to be ready for use. He also said that the department will do safety inspections to the high ropes and the climbing wall before those features are available for renting. 
The Independent questioned Dr. Ball about the possibility of improving the availability of schedules to use the P.E Complex by opening on weekends. Dr. Ball expressed that staffing was one of the issues that the department presents. He said that they do not have people who are available to come to work on weekends at the P.E Complex.
The Interim Associate Director also mentioned that the pandemic is still a limitation for whatever they want to do. NEIU's COVID-19 Task Force determines how life will be for those attending campus. In the case of sport activities, the task force establishes the amount of people per every space and the PPE that is required to be there.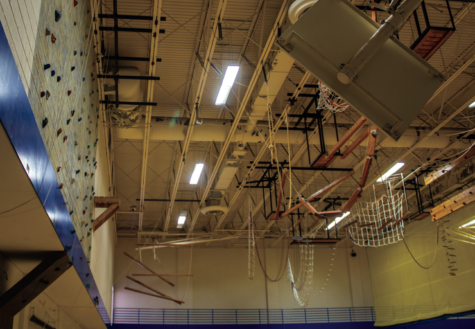 During a Q&A session with students on Feb. 15, 2022 President Gibson added that staffing the P.E. Complex on weekends or at advanced hours in the night required more planning than figured, because other considerations like having security available were needed. This lack of staff makes extending schedules difficult and having intramural leagues a remote possibility. 
The two full-time staff hired by Campus Recreation are alumni Chriz Cordero, who is in charge of events and operations, and Derek Ansong, who manages facilities and outdoor fields. Cordero said that part of the things that she will do is to reach out to other departments to take P.E activities to the community. She mentioned an example of events like at the Alumni Hall where she set up a badminton set for people to play.   
Cordero also said that the department will work on better communicating through social media and NMail, so the community is informed about activities and opportunities at these facilities. Dr. Ball said that one of the biggest challenges for Campus Recreation was to get the word out about activities after almost a year of inaction due to the pandemic.
Christian Kopp did not respond to our request for comment on this piece.