Student Pantry
March 1, 2022
If you ever find yourself short on funds or simply having a hankering for a little snack, stop into the NEIU Student Pantry, located in the Student Union building in room 123 next to the southern entrance.
The pantry is open Mondays and Thursdays from 1-4 p.m. The best part about it is that everything is free. All you have to do is provide your student ID number on the sign-in sheet near the front door. 
Samire Qosaj, an employee of the student graduate program, said, "a lot of people think it's just for the Nest. It is not just for the Nest, it's for all students that come here."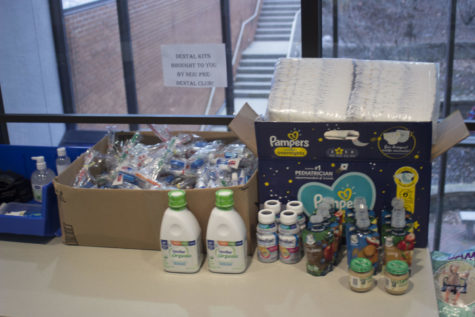 Previously located on the lower level of the Student Unionnear the WZRD radio station and student lounge, the pantry moved to its current location over the course of last semester so as to become more presentable and so that students know about it, said Qosaj. 
The pantry has shelves full of goods like canned soups and vegetables, condiments like mayonnaise and ketchup, and quick and easy meals like macaroni and cheese. However, there are three coolers that hold perishables like fruits and vegetables, as well as meats and dairy products.
Most of the food in the pantry comes from the Greater Chicago Food Depository and because of this, the pantry doesn't always receive the same items.
"Right now we have carrots, butternut squash, tortillas, apples … eggs … [and] pork chops," said Qosaj.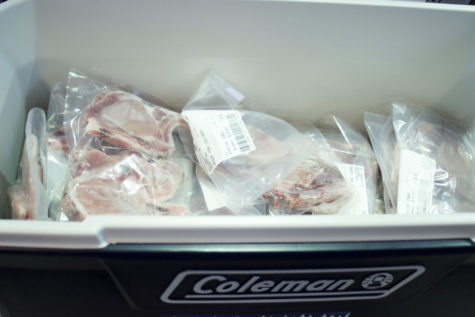 Regardless of their dietary restrictions, one thing that Qosaj said everyone seems to need is cooking oil. 
Perhaps you have some of these items that have been sitting in your pantry for some time or maybe you would like to just drop off some items for others to enjoy. You can do so by dropping them off in the pantry itself or at the drop-off location in the police station.
However, don't think that you have to donate any specific item.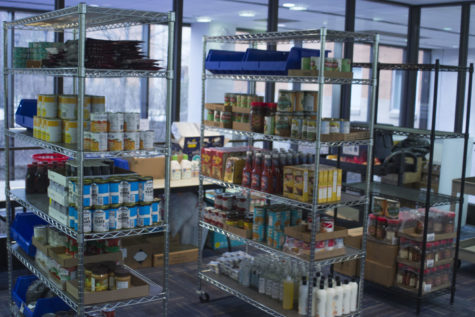 "Honestly, nothing has been left on the shelves," said Qosaj. "Anything that you want to donate, you can donate as long as it's not expired or damaged goods. We were happy to take it."
When stopping into the pantry, Qosaj has noticed that many students will bring in their own bags, instead of using the plastic bags that are available. She said that they used to provide black bags that students would receive on their first visit and then could reuse upon later visits, though they have since run out.
Included in the possible donations to the pantry are plastic bags. There is a large receptacle near the front entrance where one can drop them off.
On the go or not quite comfortable being on campus? You can order ahead online or scan a code at the front door to place your order.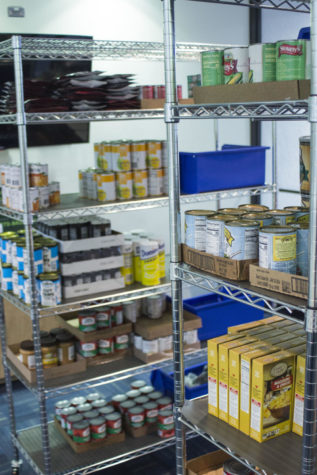 NEIU has many resources available to its students. The student pantry is one of them and it is available to everyone. Qosaj said that even some of the workers shop there.
So if you're passing by it and thinking about stopping in, Qosaj said to remember that "this is for you. It's not taking anything from anyone."