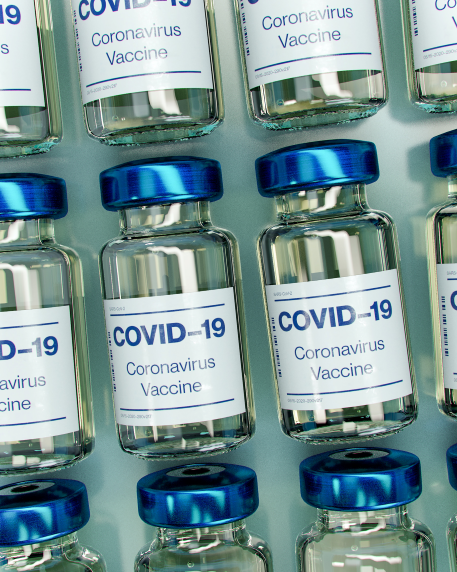 Northeastern Illinois University Police File Station Information Report on Anonymous Letter Demanding End to Mandates
March 1, 2022
NEIU staff members received an anonymous two-page on Jan. 23, 2022, voicing frustration with the campus mask mandate and the vaccine requirement or being weekly tested for COVID-19.
The letter also voiced broader frustrations with the Food and Drug Administration's (FDA) expedited vaccine approval and ended by saying, "STOP THE MANDATES!" The letter was reported to NEIU's Police Department and was included in the Police Blotter in Feb. 15, 2022 Issue of The Independent.
In a statement to The Independent, NEIU Chief of Police John Escalante said, "The tone of the entire letter was definitely "anti-vax" but not threatening.  Since so many employees received the letter, and as a precaution in case there were future letters more threatening in tone, we documented this as a Station Information Report."
The letter has both outdated information and unconfirmable claims due to weak or nonexistent sourcing/citation.
An example of outdated information is that the letter says, "Pfizer and the FDA asked a Federal Judge to delay independent scientific review of the COVID-19 vaccine from being released for 50 years, and then had it extended to 70 years."
Now while this was true, a Jan. 7, 2022 article in The Denver Gazette explained that the FDA "won't have 75 years to release thousands of pages of documents it relied on to license its COVID-19 vaccine. Instead, the federal agency will have just over eight months to do so, per a federal judge's ruling."
There are an estimated 450,000 pages of related documents to be handed over at a rate of around 55,000 pages per month starting today, March 1, 2022.
One example of poor citation is that the letter states "A Denmark study indicates immune system negative vaccine efficacy." without providing any reference to where this study was published. This means we have no idea what kind of methodology or sample size is behind this claim.
Another example of veiled citation is when the author said, "Ask the parents of a healthy 22-year-old that died within seven days of the vaccine from heart inflammation if everyone should have the right to choose." There is no reference to where this person's death was reported or which vaccine they received.
There are rare cases of people dying shortly after receiving a vaccine. BBC presenter Lisa Shaw died of "complications from the AstraZeneca coronavirus vaccine" according to a ruling of Britain's Coroner's Service reported by The Guardian.