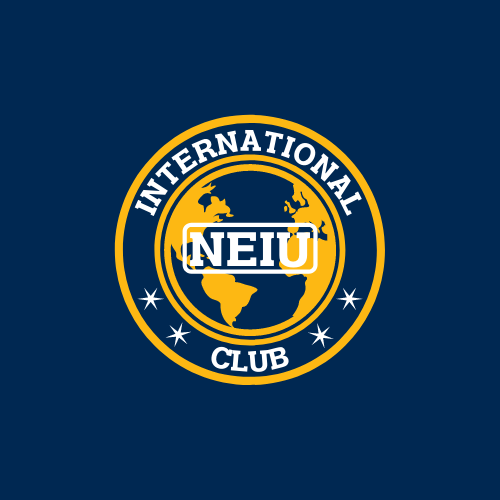 Letter of Leadership NEIU International Club
March 1, 2022
Northeastern Illinois University's (NEIU) International Club is a new student organization at NEIU founded by local and international students during the Fall Semester, 2021. The aim of the International Club is to be an organization for cultural enrichment, by connecting international and local students, encouraging mutual learning based on sharing experiences and perspectives in a respectful and friendly environment. 
The philosophy of the International Club can be summarized in the motto "be more than a tourist," meaning that international students are not here just to take pictures and to simply pass through the months they are spending at NEIU. This is a once-in-a-lifetime opportunity, a unique experience—maybe a life-changing experience—and the best way of being thankful for it is to learn from everything, and make a positive impact in the community by being a part of it, side by side with the domestic students. In this sense the NEIU International Club is here to guarantee the necessary resources to make it possible, organizing events and activities as a friendly frame for interaction and engagement with the NEIU community.
Aside from the emphasis on the cultural aspect and the importance of building friendship relationships as the only way of archiving an immersive experience, NEIU International Club is also an organization for advocacy and support of these international students, the voice for their needs and concerns, as well as a way of ensuring that they have what is needed to have a great experience abroad.  
Some of the activities of the Club that took place last semester were an international potluck dinner where we had the chance to taste homemade food from all around the world, and a trip to Chicago Portage National Historic Site, the place of the first settlement in the city of Chicago. We have many plans in mind for this Spring Semester, 2022, from game and movie nights to trips and visits to museums and theaters. Currently, we are having our weekly meetings on Wednesdays evenings from 5:30 to 6:30, at 1001 in the LWH building. In these informal gatherings, you will have the chance to meet new people and learn about different cultures in small talks about their places of origin the members prepare. Whether you are a domestic or an international student feel free to join us in any of our meetings and activities. Keep posted by following our Instagram account (@neiu.internationalclub) or contact us via email ([email protected]). You can also send a membership request via Northeastern Network.