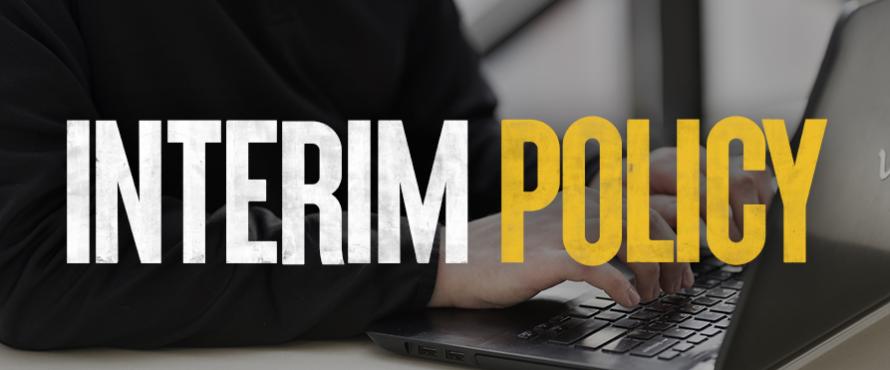 Return to Campus Interim Policy Highlights
February 4, 2022
As the campus repopulates with in-person classes, here are some highlights from the NEIU COVID-19 Return to Campus Interim Policy (which can be viewed here: https://www.neiu.edu/sites/default/files/documents/2022/01/25/G1.0.Covid-19%20RTW%20Interim%20Policy_01242022_Final_Revised.pdf) which was last updated on Jan. 18. 
The face mask requirement remains in force, with the notable emphasis on wearing either surgical, KN95 or N95 masks. These masks will be available in all classrooms and offices across campus. If any room is out of masks or other personal protective equipment, the Welcome Desk will have available supplies. Masks are still not required in "designated eating area(s)," private offices or shared offices with room for distancing. 
Those who are eligible, according to CDC guidelines, for a COVID-19 booster and have not already gotten one are required to. Additionally, "All students and employees are required to disclose their COVID-19 vaccination status to NEIU by uploading a photograph or scan of their vaccine documents to the NEIU Health Portal." The CDC guidelines may be found by visiting the CDC website. Unboosted employees and students will now also have to submit to weekly testing until they provide proof of a vaccination booster. The testing requirement remains in effect for those who have not been vaccinated. To enforce this, the Interim Policy states "Individuals who violate this policy and jeopardize the safety of the community shall be subject to discipline in accordance with procedures outlined in the relevant collective bargaining agreements, handbooks, policies, Student Code of Conduct, procedures, practices, or contracts." 
There are three grounds for booster or vaccination exemptions: religious grounds, for those that are entirely remote faculty or students and "will not be physically on campus for any reason," or for whom the vaccine may be harmful. No resident of the Nest may apply for the exemption even if they are taking entirely remote classes. 
The illness policy boils down to suggesting that if you have the symptoms of a respiratory disease – a runny nose, cough, fever, body aches, etc. – to stay home, and if you are on campus, to leave immediately. Students should report any positive test results to Student Health Services, and employees or faculty should report to Human Resources. If you receive a positive test, isolate for five days, and if your symptoms are gone and you have a negative rapid or PCR test result, you need not continue isolation. However, if your symptoms remain or your rapid PCR returns a positive result, you are required to remain isolated for another five days or until you get a negative test.
NEIU community members identified as exposed through contact tracing and do not have any symptoms are still required to self-isolate for five days if they are either eligible and unboosted or unvaccinated. It is also recommended that those people exposed to the virus should wear a mask when around anyone else for the following ten days. Only those who have been vaccinated and boosted are not required to quarantine after an exposure.
The meeting and events policy encourages online events. Campus event sizes will be limited to account for social distance capacity. Events will include a registration list, and meetings will record attendance for contact tracing purposes in case any of the attendees has a positive Covid-19 test. Lastly, the Interim Policy recommends when the weather eventually permits it that events should be held outdoors.