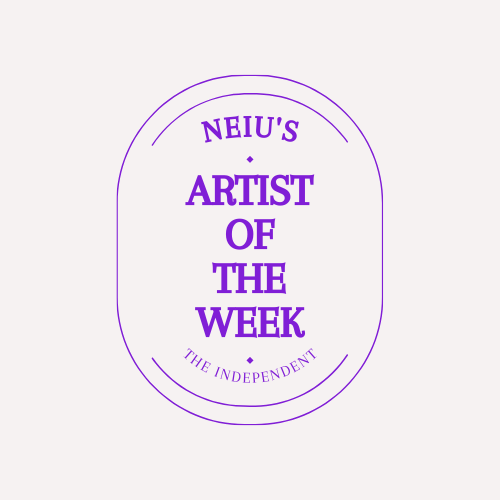 Intro to Artist of the Week Section
February 4, 2022
For the first time ever Northeastern Illinois University (NEIU) newspaper, The Independent, will be featuring work from NEIU's artists on a biweekly basis in conjunction with our print and digital releases.
It's important to recognize and show appreciation for local artists in your community. Showcasing art from different artists will allow readers to experience new perspectives, and types of art they may have never seen before. Work will also be posted on our Instagram: @neiuartistsoftheweek
If you'd like to be a published artist in upcoming issues of The Independent's new "Artists of the Week" section, please follow the QR Code to find the link of interview questions, then copy and paste the questions into an email along with photos of your work to [email protected]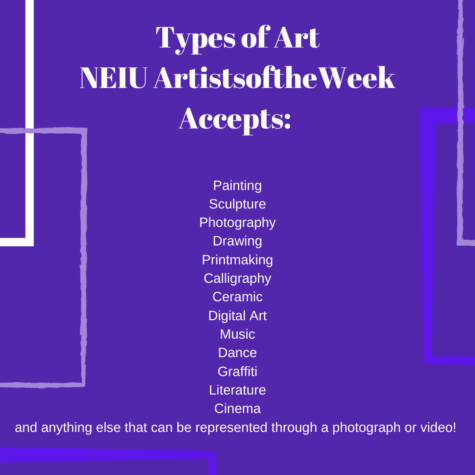 Submissions must be a high-resolution JPEG, TIFF, or PNG. Video/GIF artwork will be published through a QR Code that will lead viewers to our website. Other than that, all paintings, drawings, photos of sculptures, photography, digital work, printing or mixed media will be published.
There are so many ways you can support your local NEIU artists, as local artists are waiting to be seen. They want their work to reach their target audience and the only way they can do that is if their work gets shared. The best thing about local artists is that they typically have a social media account for their artwork and are consistently posting new photos of their work. 
Another way you can support artists is by going to local events that feature NEIU artists. Typically, they are held in galleries nearby or at Northeastern itself. Perhaps the best way is by purchasing from them. Oftentimes, if the artist is currently choosing to sell their work, they should have a link which will lead you to their shop, or the artist may have a spot for donations as well!