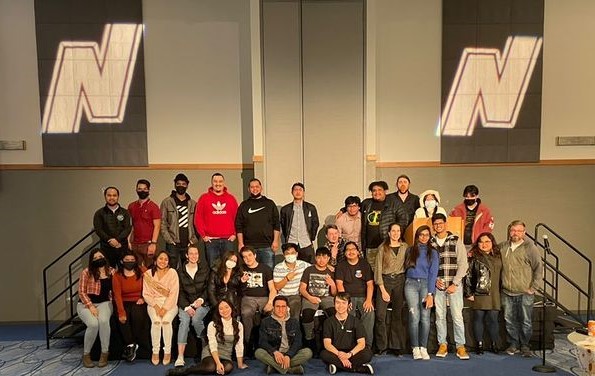 Friendsgiving Dinner
November 30, 2021
Celebrating Friendship with [email protected] Club and Psychology Club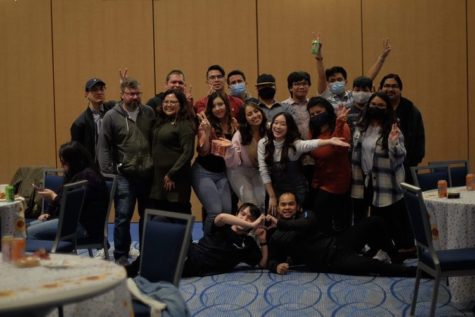 Thanksgiving is a day to spend quality time with our loved ones and to be grateful for everything that we normally take for granted, and how else could it be celebrated other than being around tables full of traditional dishes? But if it is about giving thanks and sharing, in addition to our families, it comes from our hearts to also thank our friends who accompany us during good times and bad, on lazy Mondays and euphoric Fridays.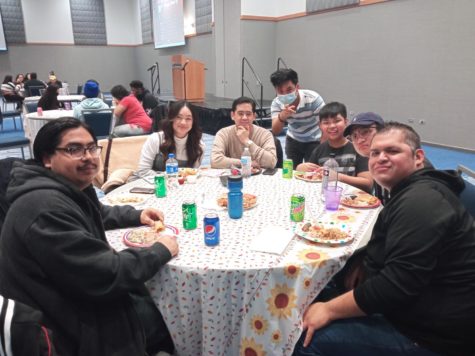 For that reason and for so many more, the student organization [email protected] Club in collaboration with the Psychology Club organized a Friendsgiving Dinner on Wednesday, Nov 24. This event was held in the Alumni Hall and brought more than forty NEIU students, their families, and their friends together.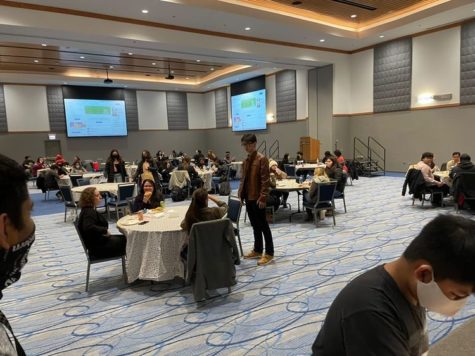 Other student organizations that joined the event were the Student Government Association (SGA), Undocumented, Resilient, and Organized (URO), True Vine Bible Study and University Honors Program. Many of the members of these organizations were present at the dinner to support and participate in the potluck with their homemade dishes or sweets and snacks to share.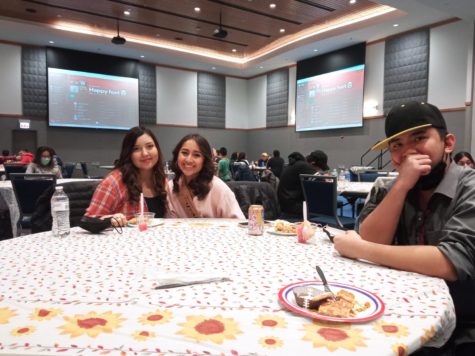 The tables put out to house the food were filled with all kinds of dishes, ranging from the traditionally cooked ham, accompanied by confit tomatoes or potato salad, to Iraqi dolmas wrapped with grape leaves. But probably, the one that captured the most attention was the dessert table, which was full of all kinds of typical sweets, such as pumpkin cakes, homemade sponge cakes, cookies and muffins.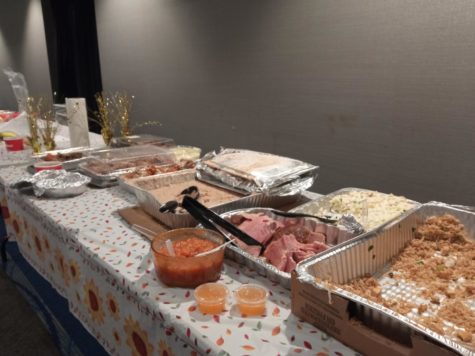 The final touch of the night was a round of games that got everyone involved, and the winners received prizes, such as gift vouchers. The first game was a Kahoot quiz about the Thanksgiving holiday. Although the questions started off simple, the difficulty and level of detail of each question increased, with questions like "Which US state raises the most turkeys?" There was also a quiz on the history of Northeastern Illinois University (NEIU), which had participants discovering interesting facts about the university, such as the former name of NEIU, "Cook County Normal School," or its more than 150 years of existence.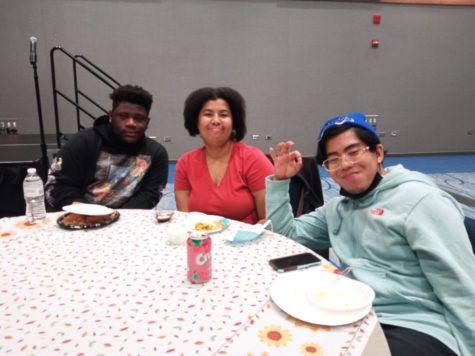 Perhaps the contest that garnered the most interest out of the audience was the Disney-themed  Kahoot, which caused many fans to relive the movies of their childhood. However, for all those who did not reach the podium, there was one more opportunity to receive an unexpected gift with the roulette wheel that raffled three gift vouchers among registered attendees.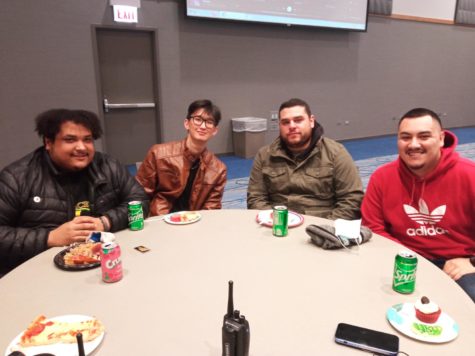 Lastly, this time was not only used to celebrate the Friendsgiving dinner, as the space was also used to celebrate Lilly Madrigal's birthday. Madrigal, who is an active member of the Council of Clubs and the [email protected] Club, received a present from the members of the [email protected] Club, which was given to her onstage by the president of the Club, Alvin Gutierrez.