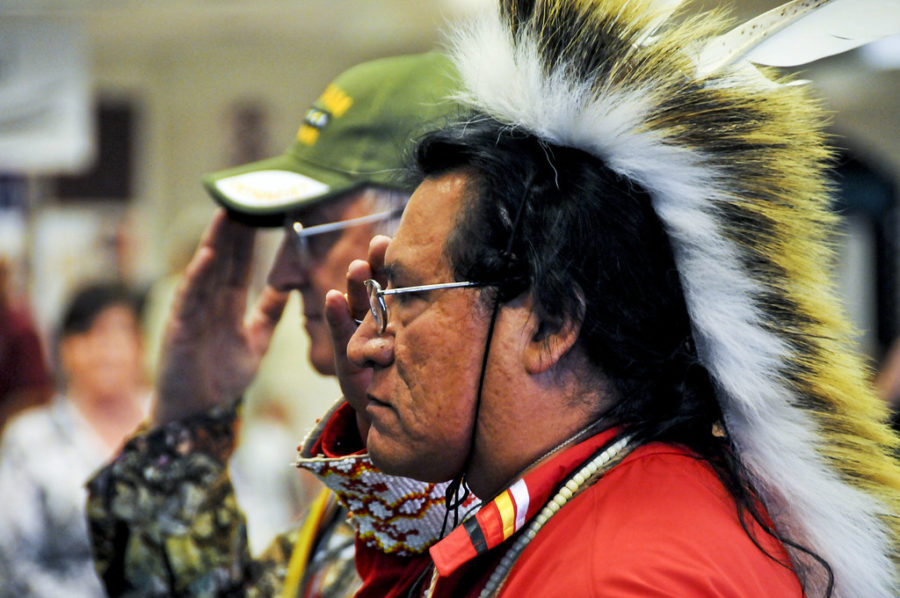 The History of Thanksgiving Right or Wrong? What is the National Day of Mourning?
November 25, 2021
The turkey and all the trimmings. A long weekend. Black Friday deals. Playing a pilgrim or Indian warrior in the school play. That is what Thanksgiving is all about, right? All these years we have thought one thing about Thanksgiving. Plays will occur all over the country, grateful pilgrims and brave Indians; but have we never really known the truth of the day?. Have we ignored what indigenous us brothers and sisters went through? What is it they should be thankful for? The pandemic has been going on for what seems like forever, but in reality, it has only been about 20 months. Many are braving the crowds and getting back to their norm: dinner with their families and Christmas shopping. Yet, for many, this is not what the day means. Thanksgiving, and all it stands for, is about mourning and more sorrow than people can bear.
In 1620, the pilgrims did land in Plymouth and established the first colony. In fact, it is the oldest municipality in New England. If you close your eyes, you can almost remember your grade school plays and the homemade outfits we all wore to show our pride that day, as well as to pay homage to the first settlers and the Indians that made that first year bearable. In order to celebrate the day, as the story goes, Indians and pilgrims shared a beautiful communal meal that consisted of wild turkey, potatoes, maize, and many other wonderful foods. The friends in this scene could do nothing but live in harmony. Yet, ask any Indigenous person and they will tell you that the day to them is anything but a happy dinner shared among friends.
It is hard to remember that to many Indians, Thanksgiving means a day of remembrance of the genocide of their people, the stealing of their lands, and the outright desire to wipe out a people's culture and traditions. Americans do not think of the day as a day to recall anything but a momentous occasion that solidifies the pilgrims' fortitude and courage to survive in the new world. Those of Native American heritage see it as a day to protest against the systemic racism and the oppression of their people. Thanksgiving to them is a day "…the pilgrims arrived in North America and claimed tribal land for their own, as opposed to establishing a mutually beneficial relationship with the local inhabitants," the United American Indians of New England (UAINE) said.
UAINE members believe that these settlers "introduced sexism, racism, anti-homosexual bigotry, jails, and the class system."
At noon, members of UAINE and many of their supporters will march through the historic district of Plymouth, as a way of commemorating the day. For the Indigenous people of the United States, Thanksgiving means a very different thing. As you sit down and dive into your turkey dinner and mashed potatoes and make a glutton of yourself on that pumpkin pie, think of the families that suffered and endured hundreds of years of mistreatment, all in the name of creating a narrative that was more to the pilgrims' liking and allowed the world to see them in a different light.