A Sampling of Culinary Goodness and Media: The Diversity Food Fest
November 19, 2021
For one of the last events of National Transfer Week, NEIU's Student Leadership Development, with the help of the NEIU Student Media Board, created the Diversity Food Fest, a day in which students could head over to Alumni Hall, pay for tickets through either cash or apps, to eat some wonderfully diverse food, as well as have the chance to see the student-run media organizations that NEIU has to offer. 
Food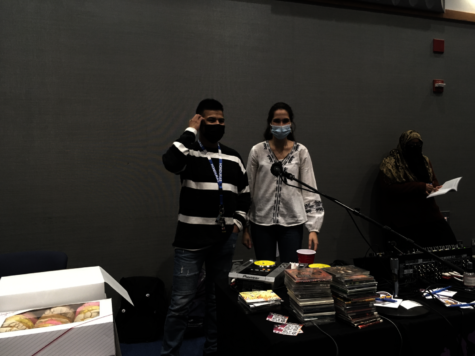 There was a wide variety of wonderful foods to choose from, as the several student-run organizations in attendance had much to offer. If you were in the mood for some hot food, there were some mouthwatering Walking Tacos from Alpha Kappa Alpha Sorority that would hit the spot, as well as some Jerk or Fried Chicken from the Black Caucus. If you needed something to water it down, there was a good selection of sodas from the Pre-Law Society, as well as some fresh Aguas from the Gamma Phi Omega Sorority and Sigma Lambda Gamma National Sorority. Lastly, if you wanted something sweet, there was plenty of concha sweet bread offered by both the Student Media Organizations and the Psychology Club.
The festival set aside an area in which you were able to eat to your heart's content. Students had the option to eat at standing tables or sitting, depending on preferences.
Even as the event was winding down, there were still some notable hotspots for good food, such as the tacos offered by Phi Iota Alpha. 
Media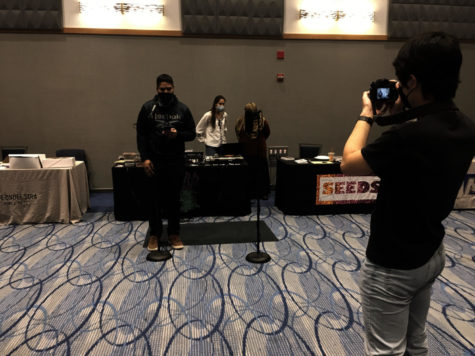 As you can tell from the title, this event was not just for the food. Four of the tables at the event were dedicated to the NEIU Student Media Board.
Que Ondee Sola (QOS) was promoting their then just-launched issue; NEIU's radio station, the WZRD, had DJs that were livening up the joint with some good music and Seeds, a literary and visual arts journal, was promoting their open call for submissions for their fall journal. The fourth and final table was for Student Media itself, which had several items out on display, such as a fun wheel one could turn and win extra prizes from. There were some notable open positions within the Student Media Board that were being advocated for as well.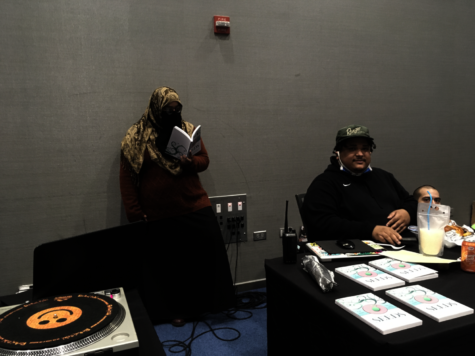 During the food fest, there was a lively open mic section. One of the most notable pieces was a poem read by the Editor-in-Chief of the NEIU Independent, Ankush Vyas. Vyas' poem "Still for your love" was met with a round of applause, and his poem will be featured in the upcoming Seeds publication. 
It was an enjoyable time seeing all those who participated in the event getting along with one another and sharing their common interests. Having something different to enjoy on a cold autumn day was a nice change of pace as well.
If you have not had a chance to attend other events offered by the student organizations, feel free to check out Collegiatelink as well as any flyers located on campus for events offered by each organization. You never know what is out there unless you try to look.