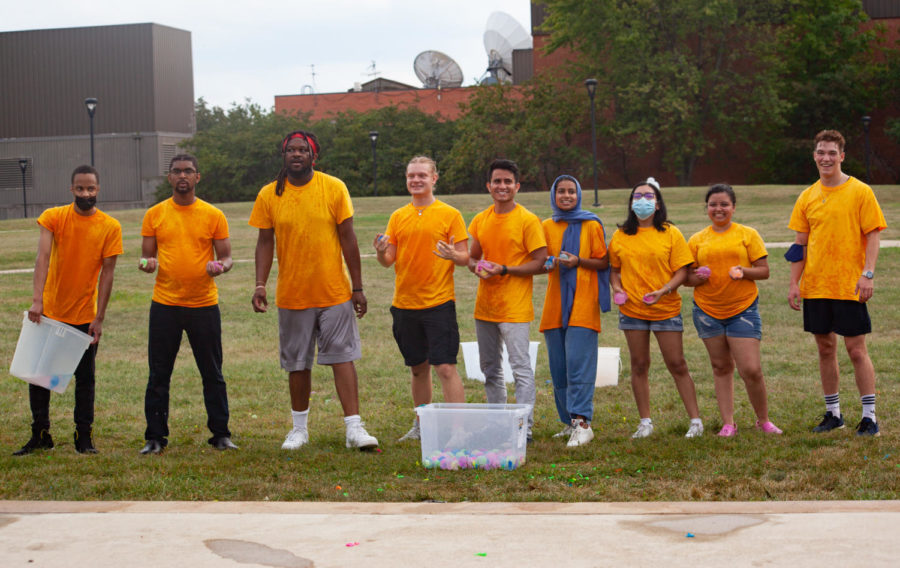 Yellow Eagles rout Blue Eagles out of the Commons After 45 Minutes of Water Balloon Fight.
September 21, 2021
A battle frenzy took over the commons as the Yellow Eagles broke the resistance of the Blue Eagles and took control of The Commons during this 2021 NEIU Week Water Balloon fight. 
An initial barrage of water balloons unloaded the Blue Eagles were not enough to decimate the hordes of Yellow Eagles, that little by little, drove the blue team out of the field by taking out the rivals' pockets of players one by one. 
A hiatus by the lack of ammunition was solved by Media Board Advisor Denis Sagel, who like Michael Cage's character in the "Lord of War" movie, provided the warriors with more means to do war with no favoritism, it is just business. 
The battle ended with a Yellow Eagles victory and a lot of people grumbling about going to the classrooms wet to the toes.