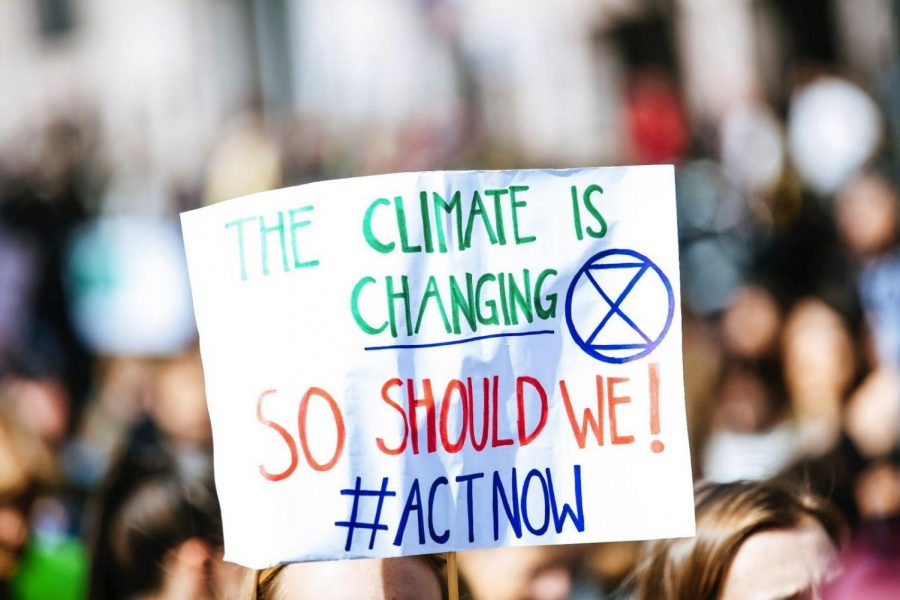 Climate Action in Biden's First 100 Days
A plan that focuses on creating jobs while serving environmental justice.
April 20, 2021
President Biden's American Jobs Plan is an opportunity to tackle the climate crisis as well as invest in American infrastructure and innovation, according to Ali Zaidi, the first deputy White House National Climate Advisor.
"On day one, the President got America back into the Paris Agreement, and that was really important for our credibility overseas, our engagement with global partners," Zaidi said while speaking on April 8 via Zoom from the West Wing on climate action achievements of Biden's first 100 days.
"But it was really important for the work that we do here in the United States…for American workers and American communities for us to get back to the table."
Zaidi said the Biden administration's highest priority has been setting standards and investing in beneficial public health, economic and environmental policies.
"I think for the first time, we really appreciate bold action on climate change as the way to drive opportunity in terms of creating good paying union jobs as the way to [also] drive forward environmental justice in communities, frontline and fence line," Zaidi said.
Thirty billion dollars to $90 billion of the 2009 Recovery Act that followed the great recession was devoted to clean energy, he said. 
"Since that moment, the cost of battery technology has come down 70 [percent] 80 [percent] 90 percent," said Zaidi. "The cost of solar and wind [and] electric vehicles have come down and the deployment has increased."
Prior to his current position, Zaidi served as New York's deputy secretary for energy and environment wherein he saw innovation in policy at the state level.
Zaidi said, "One of the places I think there's been tremendous innovation in policy is how we integrate climate action with the work of empowering the folks who build this infrastructure and integrating it with the work of environmental justice."
The United States must be more than "greenhouse gas accountants," he said, pointing to raising wages and empowering workers "to bring back the basic dignity and rights that a job should afford," he said.
He highlighted the plan's significant investment in transforming the country's power sector and aiming to deliver a 100 percent clean grid by 2035.
"That's dramatically transformative," Zaidi said. "And it's what we need to finally modernize a grid that's been under invested in for too long."
Another opportunity for investment is in the auto industry, he added. 
"That doesn't just mean creating incentives for consumers in terms of the vehicles that they purchase, but really using that as a demand for everything from the beginning of the supply chain through the battery cells and the packs, and then the cars when they roll off the line." 
According to Zaidi, "the built and natural environments are key areas of focus as well. Weatherizing and retrofitting homes and investing in natural landscapes such as forests and wetlands, so that if we take care of them, they will hopefully take care of us."
The package includes a $10 billion investment in a civilian climate corps, similar to the civilian conservation corps that employed over 3 million men over a nine-year period during the Great Depression.
After nearly 100 days in office, Zaidi said he and the Biden administration are excited and optimistic about its accomplishments.
"The science is daunting, but it shouldn't put dead weights down," Zaidi said. "It shouldn't cement our feet. Instead it should be a spur to action. And as it spurs us to action, it should also propel in us not just a fear of what might come down the pike, but really a sense of optimism and hope of the opportunity we can unlock, in terms of the jobs in terms of the justice."