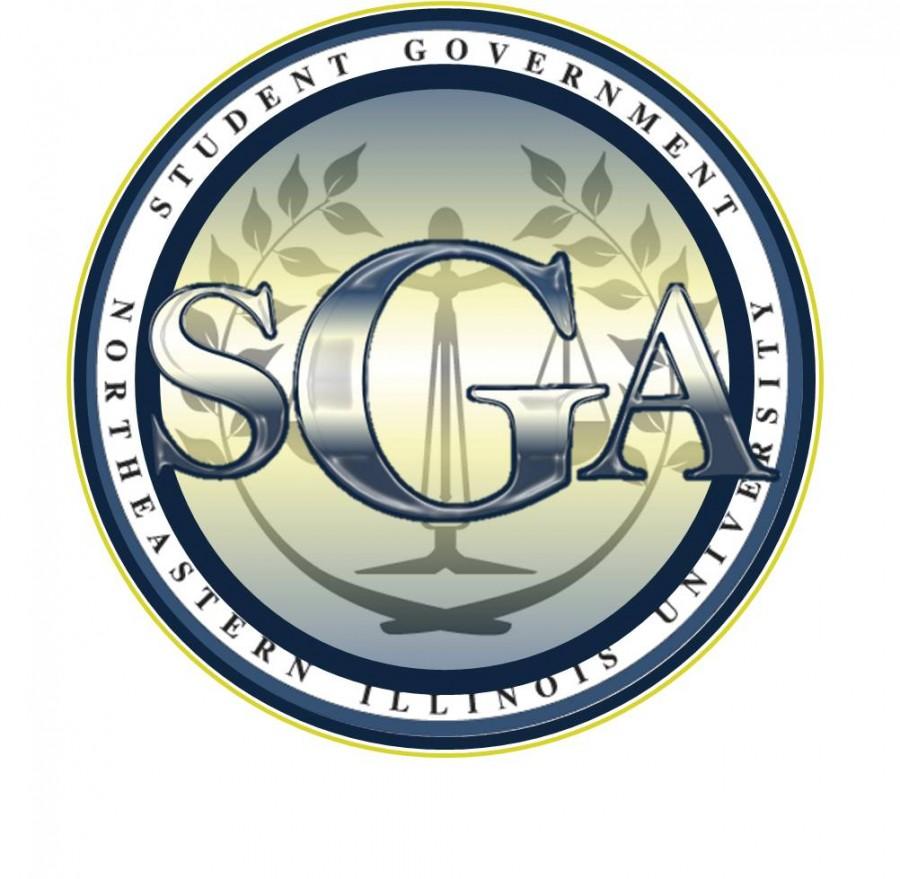 Meet the 2021-2022 candidates for NEIU's Student Government Association elections
April 9, 2021
April represents election time for students at Northeastern Illinois University.
To vote for the new candidates visit neiu.collegiatelink.net and sign in with your NEIUport login and password.
The 2021-2022 Student Government Association (SGA) elections will take place tomorrow online from April 10 at 8 a.m. through April 17 until 4 p.m. Each year, the Student Government Association (SGA) holds its annual elections, where the NEIU student body elects a coalition of delegates to represent their interests for the upcoming school year.
Here is the breakdown of the responsibilities of each position.
President: The president serves as chief executive of the Student Government Association. Though the president does not carry a vote in the senate, the president holds the authority to sponsor and debate proposed legislation. The president also meets regularly with NEIU leadership and operates as a representative within university administrative committees.
Vice President:  The vice president of the SGA also serves as head of the senate.  During senate meetings, the vice president must act as parliamentarian, creating agendas and casting the tie-breaking vote in the event of a senate tie.
Treasurer: The treasurer of the SGA also serves as chair of the Council of Clubs (CoC), appointing the vice-chair of the Council of Clubs, managing the senate's finances and assisting with the CoC budget.
Chief of Staff: Serves as the chief advisor to the President and Vice-President. Chief of Staff also serves (w/ Treasurer) as the internal budget director, manages Executive Board projects, conducts performance evals & stipend payments of Senate, manages SGA offices, facilitates new member orientations and works with Chief Justice on Constitution Review.
Student Trustee: The Board of Trustees (BoT) carries the authority and responsibility to operate, manage, control and maintain Northeastern Illinois University. These decisions are made at a quarterly BoT meeting, with nine trustees submitting votes to approve or reject actions responsible for steering NEIU's educational and cultural directions. Candidates are granted an equal vote on board decisions.
Senator: Students elected to the SGA senate possess legislative authority within the student government. Senators hold the ability to write and vote on bylaws, which aim to advance the general welfare and interests of NEIU's undergraduate student population.
COC Representative: Attends COC Meetings to hear event proposals, participates in regulation & distribution of Student Activity Fee including Event by Event proposals and Annually funded budgets, manages new club charter applications, attends Standing Committees, and engages in Student Life, Academic Affairs, Appointment & Promotions, Charter and Regulations.
---
Full list of candidates and position
President                                             Edwin Medina
  Vice President                                      Mariah Mendez
  Treasurer                                               Alvin Gutierrez
       Student Trustee                                  Shanell Alexander
Chief of Staff                                        Ginna Watson
  Senator                                                   Shyrice Howell
      Senator                                                   Nicole Vangelista
COC Representative                             Sharday Arnold
---
Candidate Name
Edwin Medina
Position seeking
President
Year in School
Junior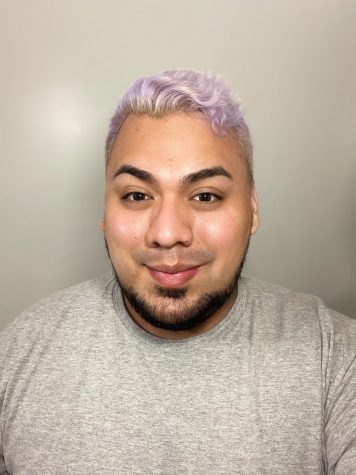 Past Leadership experience
"In my education journey I've worn many hats. At Wilbur Wright College I first was a SGA Senator and then was elected to SGA Treasurer. I took a hiatus from school and then came back and became President of Latino American Student Organization and once again became a SGA Senator. I then became SGA President and District Student Government Secretary. I am currently the SGA Secretary, President of College of Business and Technology Student Advisory Council, and a GetSet Student Advisory Council Member."
Campaign Platform
"My name is Edwin and I am running for SGA President. I transferred over from Wilbur Wright College and I am an undocumented student. I am very active in the College of Business and Technology where I currently am the President for CBT-SAC. Covid-19 left us in a weird limbo that most of us are still in today. I want to make sure as we adjust back to in-person learning that there are resources that students can utilize to ensure they are academically ready to succeed. I believe that the student voice is very important and it is the back bone for every educational institution. Whether you are in SGA, a club, Greek organization, or student at the main or satellite campuses, I want to make sure you are heard. Your voice is what will enrich our education at NEIU."
What do you believe to the critical issues facing NEIU students?
"There are several issues that student's will face this coming year. One of the issues they will face is adjusting back to in-person learning. While many of student's are ready to get back to campus, there are those student's that aren't ready because the pandemic will still be an ongoing concern. Another issue is that COVID-19 rip the bandage of those improving there mental health and left them unable to heal. There are current limitations to counseling services at NEIU which needs to be addressed and there needs to be an equitable solution."
How do you plan to address these issues?
"Adjusting back to "normalcy" involves trying to get the social aspect back to how it was pre-pandemic. Having events that allow students to socialize while being safe is a great way to start which will also be an amazing opportunity for those that transferred over while remote learning was occurring to get to experience campus life.  I want SGA to continue to work with administration to have students get continuous access to COVID-19 testing and vaccinations. I also I want SGA to remove the limitations on counseling services in order to of better service to our students."
What would be your first action once in office?
"I will plan for a town hall where SGA will be able to listen to students and their concerns. We will work with students to come up with solutions."
---
Candidate Name
Mariah Mendez
Position seeking
Vice President
Year in School
Sophomore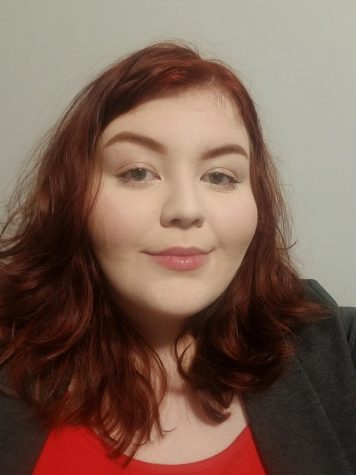 Past Leadership experience
Previous Commander and Officer in NJROTC Program
Previous Senator and Chief of Staff at Harper College
Peer Mentor
Search committee member for the Exec. Vice President at Harper College
Incoming Student Ambassador
Current Senator for Student Government Association at NEIU
Campaign Platform
"My name is Mariah, I'm an incoming junior at NEIU double majoring in Political Science and Justice Studies with a minor in CAST. I'm a transfer student from Harper College. I have been active in leadership programs since high school and I have always had a focus in helping people succeed and creating a strong, lasting legacy that benefits incoming students to help them feel welcomed and involved. Many students have been hit hard by the COVID-19 Pandemic, including myself, and it will be a great part of my focus to consider accessibility and resources in all aspects of student life to accommodate students in the transition to more in-person learning. I'm also part of the LGBTQ+ community and a Social Justice Leadership Housing Recipient here at NEIU. With my experiences at the institution, I hope to bring together students and organizations to help create a sense of community and comfortability when we return to campus."
What do you believe to the critical issues facing NEIU students?
"Right now, as we are in the middle of the COVID-19 pandemic, some of the biggest issues being faced are communication and connectivity. There's not a lot of ways to get connected at the university aside from your classes because everything is online, and there are not events where students can get to know the existing organizations. This has been an issue that was noted on the Climate Study that was recently released. There are also financial aid issues where people have lost their jobs and have been therefore unable to find stable jobs and may have trouble affording the tuition, housing, and supplementary costs."
How do you plan to address these issues?
"Once elected, I intend on establishing closer connections to each organization and figuring out how to update their information and make them more accessible. That way, we can work together and create a plan to promote the organizations and also promote student interaction with them and hopefully students will feel more welcome at NEIU and can begin their experience here on a good note. When it comes to the issues of financial aid, I'm hoping to address some of the scholarship inconsistencies. There is a scholarship portal that NEIU has, but it is a bit out of date and some people are receiving no responses after applying to numerous scholarships. This is already an issue I am currently bringing up as part of a research project in the Social Justice Leadership Program, but with my ties to Student Government Association, I'm hoping to get connected with the administration and financial aid to update the portal, or see if it possibly needs to be removed so all scholarships are only advertised on the NEIU website."
What would be your first action once in office?
"Once in office, I plan on working with the Senate and Committees in order to delegate responsibilities and hopefully find representatives that are willing to work with student organizations individually to establish a better relationship. This is important also since President Gibson intends on having more students return to campus in the Fall 2021 semester. These ties will help us develop a safe plan, respective of the President and the COVID-19 task force, to help students once more feel like they are part of the institution. I also hope to have accessibility issues discussed in senate so we may be able to weigh in on different ways to help students that may struggle readjusting to in person learning or otherwise need additional assistance with online learning."
---
Candidate Name
Alvin Gutierrez
Position seeking
Treasurer
Year in School
Sophomore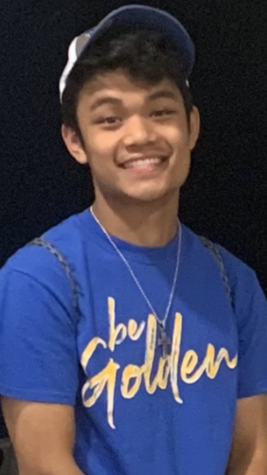 Past Leadership experience
"As a second year student at NEIU, I currently serve as co-president of Pin@y Club: Filipinos at NEIU. Holding a leadership position with the organization, I strive to promote awareness regarding the traditional cultures of the Filipino community. Simultaneously, our club values diversity. Therefore, Pin@y Club is an inclusive organization open to any and all students, regardless of ethnicity. In fact, some of our members do not identify as Filipino(a). As co-president of the club, I engage in constant discussion with the members and participate within ongoing activities to address the current hatred towards the Asian American community in particular. Additionally, I work behind the scenes planning for future events and collaborations with other student organizations. I hold a few other leadership positions in other clubs such as Secretary of True Vine Bible Study and the Sophomore Representative of the Student Advisory Board for the University Honors Program. In regards to promoting diversity within social engagement activities, I am an Event Coordinator for Northeastern Programming Board. In the past, I have served as a Student Orientation Leader where I work with both incoming first year and transfer students. To further enhance my participation in leadership, I currently work as a Student Ambassador sharing personal experience and perspective as an NEIU student. All in all, I strive to remain as an active, participating member within the NEIU community. I desire to create a safe, innovative space for both faculty and students alike. In general, my leadership roles in several different organizations have allowed me to better understand issues pertaining to our institution and develop potential solutions. I also strive to foster an environment that is inclusive and welcoming to students from all walks of life."
Campaign Platform
"NEIU is clearly a diverse institution, yet students come together with a common goal. As we learn to embrace our differences, I believe that unity is evidently vital within a collegiate experience and beyond. Therefore, as Treasurer of Student Government, I will serve and represent the student body by fostering an inclusive environment that represents the larger community as a whole. Through strategic planning and dedication to satisfaction, I will ensure that students, regardless of background, will feel safe to express themselves. I want people to feel at home throughout their years at NEIU. With this being said, as Treasurer of Student Government, I will commit to achieving success through social interaction and promotion of academic excellence. Through active participation within the NEIU community, I will work to create spaces for students to feel a sense of belonging. Furthermore, I have the duty to carry out necessary actions in regards to the financial aspect of student organizations. It is my responsibility to ensure that funds are distributed fairly amongst student organizations that request for financial assistance from the Council of Clubs. With the task of hearing proposals from a variety of student leaders, I learn more about each and every organization that comes to present their request. As Treasurer, I will ensure that these student organizations are funded accordingly based on their dedication to promoting diversity and equity within the community. In addition, I will ensure that students comprehend specific details of financial management and general financial oversight. Outreach will be done through a variety of methods including social media platforms and promotion through word of mouth in daily conversations. By serving as Treasurer, I believe that I can positively impact the NEIU community as a whole through my intent of student participation and dedication to promoting diversity."
What do you believe to the critical issues facing NEIU students?
"As with any educational institution, there is always room for improvement. To be quite frank, I think that the overall educational system and policies at NEIU are relatively fair and just. I truly believe that our institution does a phenomenal job promoting diversity and the importance of being inclusive. However, I have seen experiences where students oftentimes feel disconnected in regards to social engagement and extracurricular activities. There are so many activities and events that different organizations offer year round; however, not many students are informed of these events. Therefore, a lack of awareness could limit students from reaching their full potential merely because such engagement can offer insights within a variety of aspects. Personally, I have found that participation in extracurricular activities has ultimately created a space where I feel welcome to express myself as an individual while networking with some amazing people. In addition, I believe that a lack of student awareness regarding available resources is another major concern. This said, students are restricted in their abilities as a result of the failure to promote additional assistance and resources that could essentially help students achieve their goals academically and socially. Without a doubt, student engagement in extracurricular activity and awareness of available resources are some of the biggest concerns within the NEIU community. All in all, a lack of awareness can demote students' abilities to perform well academically while feeling a lost sense of connection as they progress through higher education."
How do you plan to address these issues?
"I am all about the action. I like to provide a general layout that ultimately serves as a basic roadmap of the intended plan. However, I think executing the actual plan is extremely crucial. So first and foremost, I will work with a group of individuals to address the particular issues of student engagement and awareness in extracurricular activities as well as available resources offered at NEIU. I am a firm believer in student voice; therefore, I want to establish a common goal and mission amongst my team and together we will work collaboratively with other student organizations to promote such awareness. I plan to encourage students to participate in social engagement activities through constant advertising with flyers and follow up emails to ensure that students are aware of upcoming events. Additionally, I think that encouragement at the local level looks as simple as one's daily participation in conversation with peers. When given the opportunity, I always mention events that relate to the topic being addressed in class lecture or relevant to the current discussion. By doing so, my peers are more informed of these events and available resources. Not only do I spread awareness within these conversations, but also establish a sense of community by demonstrating how specific workshops or events connect to the thematic idea of class material. With this being said, I plan on providing a space that is engaging and inclusive to everyone. I think that having these discussions on a regular basis will ultimately promote awareness as we continue to address particular issues to better student life. In the larger context, I think that collaboration with other student organizations will help facilitate a positive environment as we network with others. I would also like to acknowledge that I am always willing to adapt to change. I keep an open mind knowing that the plan can change. I personally believe that having that sort of mentality throughout my service as Treasurer will ultimately lead to success in college and life in general."
What would be your first action once in office?
"My first action in office is extremely critical. As I mentioned, I strongly believe in student engagement and giving voice to the unheard. Therefore, I will prioritize and accommodate students' needs based on consistent outreach and constant discussion with students and faculty alike. So my first action will be to survey the NEIU community by creating a poll about their desired wants and needs of Student Government. I would like to know how my position as Treasurer and Student Government in general can better serve the NEIU community. With this being said, I will send the survey to student organizations and faculty interested in partaking. To maintain confidentiality, their responses will be anonymous. I will then take that survey into serious consideration and work to accommodate their demands throughout my time as Treasurer. With this position, I understand that I also have the responsibility to oversee and maintain the financial budget of the organization. Therefore, I will ensure that budget planning and execution of any and all financial decisions will be solely based on the appropriate needs of the students. As Treasurer of Student Government, I will carry out the necessary duties of leadership while providing guidance to anyone in need of assistance; thus, promoting the aspect of student voice and participation. This will ultimately enhance one's collegiate experience as we continue to network and acquire professional development skills crucial in the workforce."
---
Candidate Name
Ginna Watson
Position seeking
Chief of Staff
Year in School
Senior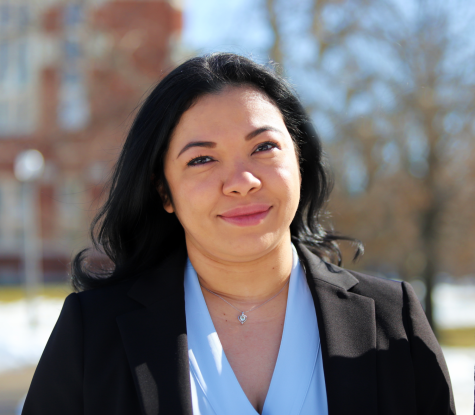 Past Leadership experience
"During the Spring 2020 term, I served as the Secretary and student volunteer at the International Business Conference. During this event, I contributed to the committee members' communication, assisted in speaker contact and scheduling, and supported the event as a speaker presenter. During the Spring 2021 term, I was elected to support the College of Business and Technology Student Advisory Council Vice President. From this position, I helped coordinate events such as the International Business Conference 2021, the Annual Etiquette Gala, and the Connections and Conversations Mixer."
Campaign Platform
"I am Ginna Watson, and I'm running for the SGA Chief of Staff for the 2021-2022 academic year. I am pursuing a degree in Finance and a minor in Data Analytics. Currently, I am serving as the Vice President and Treasurer to the College of Business Student Advisory Council. I believe that transparency and clear communications are the foundation for success, and I intend to apply this to my term in office. Among many of my objectives, I plan to:
* Oversee internal operations and staff of the Student Government Association.
* Facilitate coordination and communication between the President, Vice President,
Officers, and Students.
* Track committees and organizations' projects and goals progress.
* Ensure the students have access and input to the SGA decision-making process."
What do you believe to the critical issues facing NEIU students?
"Most of the critical issues facing the students at NEIU are evident in the results of the Campus Climate Study. Even though most of the findings were positive, some communities report negative experiences such as lower comfortability levels, have experienced exclusionary conduct, barriers to accessibility, or unwanted sexual experiences. I believe the college experience at NEIU should be positive and constructive. We must prevent any of these episodes from happening and offer support for the students who have experienced them. Another critical issue that needs to be addressed is the lack of belongingness that many students experience at NEIU, especially those from marginalized, underrepresented, and underserved groups. Many students do not engage in the University community because they feel they do not have a place or group representing them. Advocating for them so that they can find their voice at NEIU will be my top priority."
How do you plan to address these issues?
"These issues can be addressed by implementing training programs for students, faculty, and administrative staff with inputs from the same communities. Once again, aligning our goals and "speaking the same language" will allow us to create an academic environment that fosters inclusion, acceptance, collaboration, and long-life learning. Having an open-door policy will also benefit the student experience at NEIU. Starting from the SGA and all student organizations, it will allow the students to find their voice or create new spaces for self-expression and identity, and cultural empowerment."
What would be your first action once in office?
"There are a few issues that require immediate action once I take office. First, I will ensure that this year's SGA strategy caters to the students' needs and is always based on proactive communication, equity, and inclusion. I firmly believe that the alignment of goals and efforts will help us achieve results that will benefit every student. Second, immediately after the election, I will collaborate with the other officers to ensure a seamless transition to campus after more than a year of remote learning. Even before the pandemic, I saw my classmates and myself struggle to cope with college classes and the different teaching styles and methods of instruction. I believe students in every year of college should have access to support that will allow them to identify their learning style and skills and harness them to be successful. Lastly, I believe many of the difficulties facing the students at NEIU come from a lack of communication between the different parties. I will work to the best of my abilities to enhance the existing communication channels and create new ones between students, faculty, and administrative staff."
---
Candidate Name
Shyrice Howell
Position seeking
Senator
Year in School
Sophomore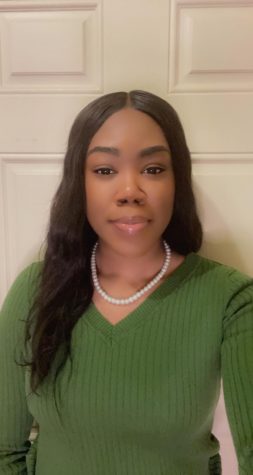 Past Leadership experience
Black Caucus Club
Treasurer : 2019-2020
President : Current
Alpha Kappa Alpha Sorority, Incorporated – Pi Nu Chapter
Ivy Leaf Reporter : 2019-2020
Vice President, Treasurer & Secretary : 2020-current
Campaign Platform
"I am running on a platform to improve student life here at NEIU for the currently enrolled students based on their needs and wants. This means ensuring students feel like they are in a secure environment, and making it a priority for their voices to be heard. I want to make sure action is taken so we are not just gathering information and not achieving anything with it."
What do you believe to the critical issues facing NEIU students?
"There are two main critical issues I think NEIU students are grappling with. The first critical issue is being able to foster relationships with individuals even though we are virtual. The second critical issue is being overwhelmed with everything they are experiencing in their lives. Although it's been a little over a year since everything went virtual, I still believe people are still trying to regain their balance."
How do you plan to address these issues?
"I plan to address the fostering relationships by working with the Student Government Association to determine creative ways to encourage students to connect with people at NEIU. I think it's essential we establish relationships with other students even if it's virtual. To address students being overwhelmed, I suggest providing students with information, so they can manage their stress & not feel like they are alone. I think a survey should be released to all NEIU students so there is a more satisfactory understanding of what students need right now. We should also have discussions as well to see what matters most to students."
What would be your first action once in office?
"My first action once I am in office is to see what NEIU students truly need. I am here to represent the voice for students & I want to make sure they are heard so they feel comfortable at NEIU. This means talking to individuals to grasp a better understanding of students life here at NEIU and their concerns."
---
Candidate Name
Nicole Vangelista
Position seeking
Senator
Year in School
Not Available
Past Leadership experience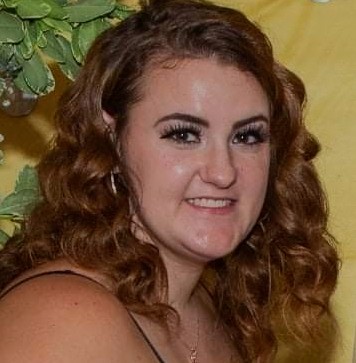 Not Available
Campaign Platform
Not Available
What do you believe to the critical issues facing NEIU students?
Not Available
How do you plan to address these issues?
Not Available
What would be your first action once in office?
Not Available
---
Candidate Name
Shanell Alexander
Position seeking
Student Trustee
Year in School
Junior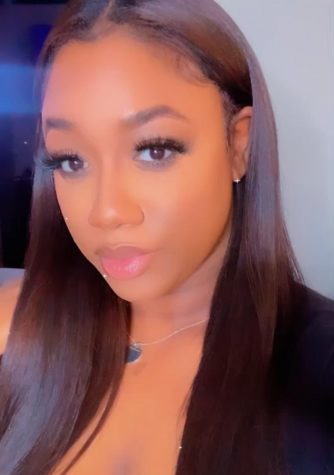 Past Leadership experience
"My past experiences in leadership roles include my work as a youth leader for a non-profit organization which was called MAGIC at the time. I also organized and ran my own organization called Ladies With Leverage which focused on serving communities where women and teenage girls were mostly at risk. Every year I organized an event that catered to those who are in between housing/jobs specifically during the holidays, as well as providing gifts for children during Christmas who could not be home."
Campaign Platform
"My name is Shanell Alexander. I am a third year University Without Walls student here at Northeastern Illinois University. As a student here I have been striving for the best college experience and even more now considering our current circumstances. Although I have been at NEIU for a short period of time, I still want the best not only for myself but for my peers as well. As the student representative to the Board of Trustees, I would like to voice the opinions of the students, and I will use this platform to encourage student involvement and leadership at Northeastern Illinois University. Student moral is something I feel strongly about and I believe we all deserve to have a great college experience, no matter the age, race or ethnicity."
What do you believe to the critical issues facing NEIU students?
"I believe the critical issues that NEIU students are facing is the obligation to juggling a job plus full-time work as a student. I myself am experiencing this and it has been very difficult mentally. Even after speaking with a few of my peers and classmates, it has also been an issue for them as well, however, it is not being addressed properly to ensure that students have the mental and emotional also physical strength to accomplish the goals that we all have set out."
How do you plan to address these issues?
"I do believe there to be more critical issues besides the one listed, and if given the opportunity as Student Trustee, I will vow and make it my top priority to seek solutions that will benefit every student here at NEIU. I want everyone to understand that their voices will be heard through me and that I will take the necessary steps to ensure that they have the best college experience no matter the circumstances."
What would be your first action once in office?
"My first action in office would be getting to know all of the student body. I strongly feel that it is important for me to gain the trust and respect of those I am looking to speak on behalf of. Having a strong relationship with the student body will not only allow me the ability to get to know them all, but it will create space for being open on what their needs, likes and dislikes are which will give me the opportunity to properly address them to the board."
---
Candidate Name
Sharday Arnold
Position seeking
COC Representative
Year in School
Junior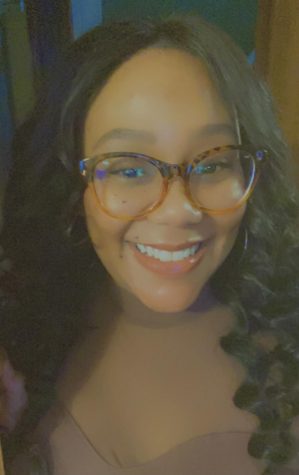 Past Leadership experience
"Currently, I am the treasurer for Black Caucus. I am mentor for a young girls organization called GODDESS Mentoring, and I served on the fundraising committee for a non-profit organization called Kicks 4 the City."
Campaign Platform
"My name is Sharday Arnold, and I am a junior transfer student. I enjoy being involved in organizations that can curate change, and have a role in what is important on campus. As a student, it is important to be heard, and to feel like your ideas, questions and concerns are validated. As a student leader on campus it is important that you are accessible, and you act as a liaison between the students and the university."
What do you believe to the critical issues facing NEIU students?
"I believe a critical issue NEIU students are facing is student engagement and student organization support. I know with the Covid-19 pandemic, a lot of spaces have changed and moved to a remote atmosphere, but there is still a need for engagement. I believe the more students are engaged, the more satisfying their college experience will be. I also believe showing support to your fellow students is very important to each organization. Building stronger bonds between the organizations is something I look forward to seeing in the upcoming future."
How do you plan to address these issues?
"I plan to address these issues by upholding the universities six key values of Integrity, Excellence, Access to Opportunity, Diversity, Community, and Empowerment through learning."
What would be your first action once in office?
"My first action once in office would be to listen. Listen to what is needed, so that I can help where it is most necessary. I am an advocate of servant leadership and that is my duty, to be of service to my fellow students and university."
---