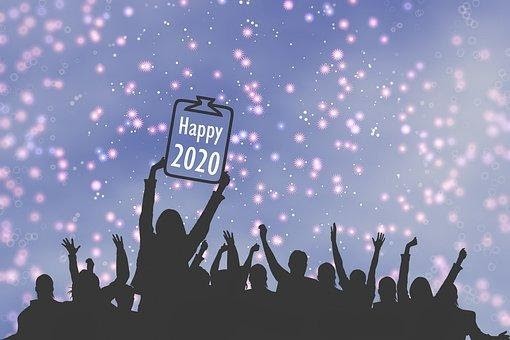 The Top Five Positive Things in 2020.
December 22, 2020
Most of the readers will agree that the year 2020 has been a double deuce of a year.
As the readers of the Independent reflect on all the painful things that happened in the year, they might find some comfort in the silver linings of 2020. The Dalai Lama did say, "choose to be optimistic, it feels better." It was difficult to come up with ten positive things that happened in 2020 though, so the Independent came up with just five instead.
1. Mother Nature Took a Much-Needed Break.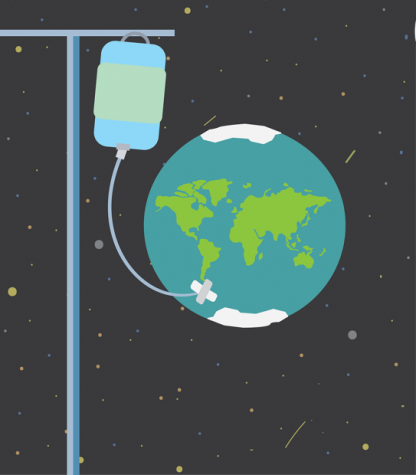 No dolphin was spotted in the canals of Venice, and no group of elephants got drunk in a village in Yunnan, China. But there was real news of the byproducts of the lockdown and quarantine reducing the air pollutant levels to below average around the globe. Though we started the year with a tragic Australian bushfire, social distancing also caused a decline in forest fires in the U.S. A lesson is learned; if we really try, we can maybe start healing the planet.
2. Hallyu (aka, Korean Wave).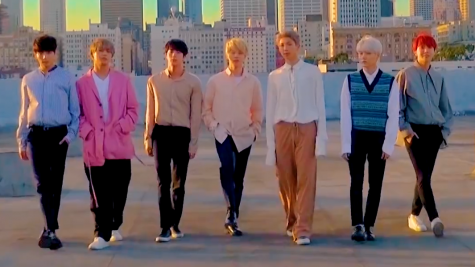 Hallyu refers to the global rising of South Korean pop culture. The year began with "Parasite", a South Korean movie, becoming the first non-English language film to win the Academy Award for Best Picture. Then a boy band you might have heard of called BTS had their third consecutive number one on the Billboard in three months, a success more quickly achieved than any band since the Beatles in 1964. Why is Hallyu a good thing? Because there may be more people in the U.S. who are embracing multiculturalism and rejecting the tired ethnocentric notion that songs have to be sung in English and only white people should play the main roles in the movies. The fans of K-Pop artists are notably woke. BTS Army (the name of the BTS fanbase), other K-Pop fans, and TikTok users trolled the 45th president by reserving more than one million free tickets to the Tulsa rally with no intention to show up. This little "interfering" prompted praise from Alexandria Ocasio-Cortez. "KPop allies, we see and appreciate your contribution in the fight for justice," said the 30-year-old congresswoman from New York. (In addition, BTS donated one million dollars to Black Lives Matter.)
3. Heroes Among Us.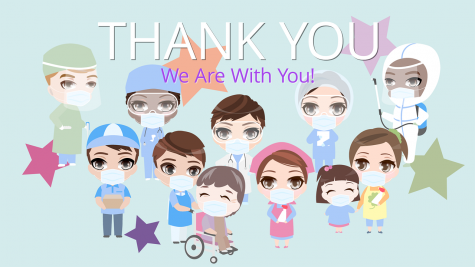 No Avengers movie this year. And we lost two black panthers: Rep. John Lewis and Chadwick Boseman. No Wonder Woman until Christmas.  And we lost Supreme Court Justice Ruth Bader Ginsberg, a real-life wonder woman. We also lost James Bond, Black Mamba, and the Hand of God. But we found many more heroes among us. As the pandemic forces us to shift our focus on our communities, we learn to appreciate the new heroes: grocery workers, nurses, pharmacists, maintenance workers, restaurant workers, DoorDash and Grubhub deliverers and many more in the front line who provide services that are essential to us and who are dying as a result. We thank you and may we never again take you for granted.
4. Facts Don't Care About Your Feelings.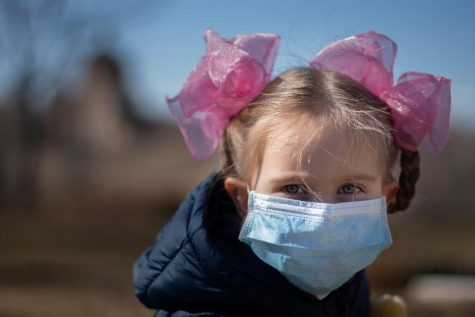 Yes, mask-wearing combined with social distancing and handwashing will help slow the spread of the virus. But of the three, the most important thing is wearing a mask. No, ingesting bleach is not going to help, and it might kill you. Yes, the way you wear a mask is important, so cover both your mouth and nose. No, masks cannot cause carbon dioxide build-up. We know these facts because intelligent people from Mayo Clinics, CDC, WHO, University of Chicago hospitals, other scientists and Dr. Fauci tell us so. When people who are supposed to watch our backs do not but play golf and trade stocks instead, we turn our weary heads to … scientists and the facts they have on their side. Some people are going to be mad at the scientists because mask-wearing or social distancing would cramp their style. But the facts cannot stop being true regardless of your feelings. So, hooray for the scientists who are the beacons of truth during these dark and troubling times. Let us always adhere to science rather than fallacies.
5. People Got Angry Enough to Care.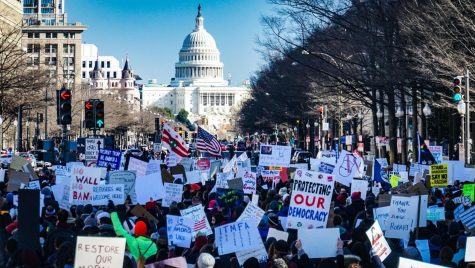 Many people, especially young people, are upset. They are upset about the constant stream of lies and lack of true leadership from the Executive Branch of the U.S. Government and the enablers in the Legislative Branch. They are also upset about systemic racism, income inequality, the job market and many more. Then, those upset people came out shouting. They protested. They counter-protested. They busted the Karens of the world and broadcasted the police brutalities and racial violence with their smartphones. Very importantly, they voted. Frankly, they not so much voted for an old guy as voted against the other old guy. But they also voted for a young African Asian American woman. They voted for social change and equality. They voted because some of their friends cannot vote. So, they voted for the DACA dreamers as well. With all the things that happened this year, more than 81,000,000 angry people voting was the best thing that happened. We can almost see the light at the end of the tunnel.
*Do you agree/disagree with the list? If so, leave us a comment. Also, tell us if there is anything else you want to add to the list.