Fac-Staff
VOTE: Linkin Park vs. Godsmack
May 11, 2020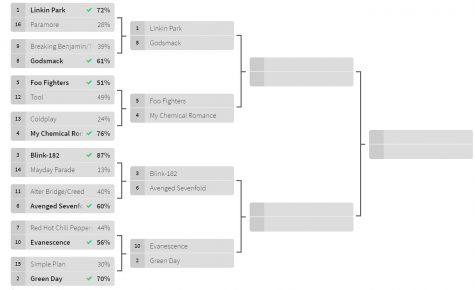 Here at The Independent, we've organized a tournament to determine which band ruled the 2000s. otherwise recognized as the MySpace Era. Boosted by a generation that gravitated toward rock and its various subgenres, the mid-2000s were defined by both the emergence of punk, pop punk and emo and the refinement of traditional hard rock and heavy metal. 
While rock and its subgenres no longer monopolize the airwaves, the bands that propelled the genre to the tops of charts possess a resiliency that keeps them near and dear to the hearts of listeners. This quarterfinal matchup is between Linkin Park and Godsmack.
Linkin Park
How they got here: Linkin Park collected 78% of the vote in their first-round victory over Paramore.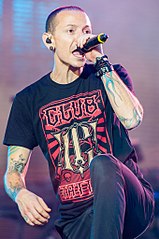 Linkin Park introduced themselves with 1999's critically acclaimed Hybrid Theory. Though their debut effort was released just after the turn of the millennium, the RIAA-certified diamond record carried incredible momentum throughout the duration of the decade, selling over 30 million copies worldwide.
2003 brought the release of the the band's sophomore effort Meteora, which debuted at No. 1 on the Billboard 200 and was ranked the 36th greatest album of the decade. Tasked with replicating the transcendental successes of songs like "In The End," "Crawling" and "One Step Closer," Meteora saw the band adopt a perceptibly somber tone, as evidenced by "Numb" and "Somewhere I Belong."
Though 2007's Minutes to Midnight received mixed reviews, it did feature "What I've Done," the band's third-most streamed song across digital platforms. Rolling Stone recognized Minutes to Midnight as its 25th best album of 2007.
Godsmack
How they got here: Godsmack picked up 1,417 votes in the first round in a loss to the Foo Fighters. However, the votes were enough to earn them the final spot in the second round as the Boston hard rockers overcame Tool, Breaking Benjamin and Three Days Grace in a "play-in" contest.

Loading ...
Renowned for unbridled energy atop resounding riffs, Massachusetts hard rockers Godsmack introduced themselves to the rock landscape with their 1998 eponymous debut effort.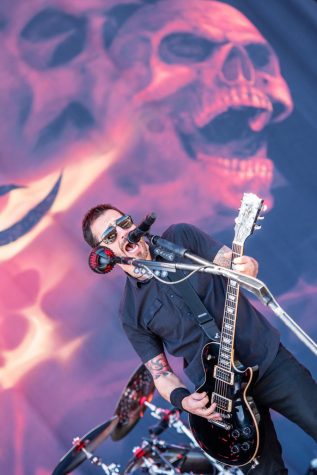 Since then, Godsmack–vocalist Sully Erna, guitarist Tony Rombola, bassist Robbie Merrill and drummer Shannon Larkin–enjoyed remarkable success, releasing seven studio albums over a 22-year span.
Between 2001 and 2006, Godsmack was nominated for four Grammy Awards and three Billboard Awards, earning Billboard's Rock Artist of the Year in 2001.  In 2002, "I Stand Alone" claimed Metal Edge Readers' Choice Awards Song of the Year from a Movie Soundtrack after appearing in The Scorpion King.
Godsmack also collected three consecutive No. 1 releases on the Billboard Top 100 (Faceless, IV and The Oracle) to go alongside 25 top-10 rock radio hits and 18 top-five singles. 2003's Faceless featured the aforementioned "I Stand Alone" and "Straight Out of Line." two singles that earned Grammy nominations for "Best Hard Rock Performance" and "Best Rock Song," respectively.
Vote on our other second-round matchups!